An Essential: Interior Design Themes for the Hallway
10.05.2019
An entryway not only provides steps to the essential part of your home but is also a key source of inspiration when it comes to the decoration of your home.
An entryway not only provides steps to the essential part of your home but is also a key source of inspiration when it comes to the decoration of your home. A formal foyer is a defining factor of the first impression for your home and a dramatic entryway leaves the guest beguiled and with a lasting impression.
It is not to be forgotten! This is where most interior designers face obstacles, conflicting between either under- or over-embellishment.
Another crucial aspect to remember is that embellishment does not only entail matching furniture, décor, and rugs but also creating a wow factor through statement pieces.
So, greet the guests in style by mixing interesting décor with "wow-factor" artworks, be it a statement piece or small-framed photographs. Take a look at the following information when it comes to decorating your entryways.

SET THE STAGE

An entryway can be an excellent way of showcasing your personal style that captures the essence of the rest of the home as a preview. So, set the stage for anyone who walks through the front door with a full-story statement piece which immediately catches the attention of the eye. In fact, a foyer is one of the best places to place a large and oversized artwork. With this approach, you would definitely be able to offer your guests a grand entrance! Check out our designs that can form the eye-catching pieces at your home.
A MIX OF PATTERN AND PLAY

Play on the patterns and colors of your space and use your creativity to find a perfect fit between the pallet and shapes. Embrace this technique with an open mind and find a piece that best matches your personal style while exploring geometric shapes, lines, and curves. Due to the first impression, an entryway can make the ideal place to express your personality and style. If you are someone that likes to keep their place decluttered with a less-is-more style, match the essence of the rest of your room while investing in a minimalistic approach when it comes to artworks. Invest in a few intricate details instead of cluttering the space with 5 different pieces and other accents. Take a look at our minimalistic collection of artworks!


LET THE COLOR POP!

Enliven your hallway with splashes of colors and a play on different palettes. Choose pops of colors, such as red, orange, and blue, that complement the background elements of your home. Drawing inspiration from your favorite colors, accent the furniture, décor, rugs, and lighting. Looking for a rather oceanic artwork? Check out the collection of gold-accented pieces by Andrea such as the Night Ocean series. The gold in the paintings makes the color of her design pop. Inspired by these expressive elements, transition your entryway into a dramatic space that leaves your guests with a long-lasting impression.

WARM WELCOME

If you are not looking for stand-out pieces of artworks, consider inviting in your guests with a warm and inviting welcome. The best way to achieve this is with a neutral palette such as beige, ivory, taupe, black, gray and shades of white. Fabricate and discover your personal style with our collection of neutral artworks such as the talented work of IN THE STORM by our artist, Andrea.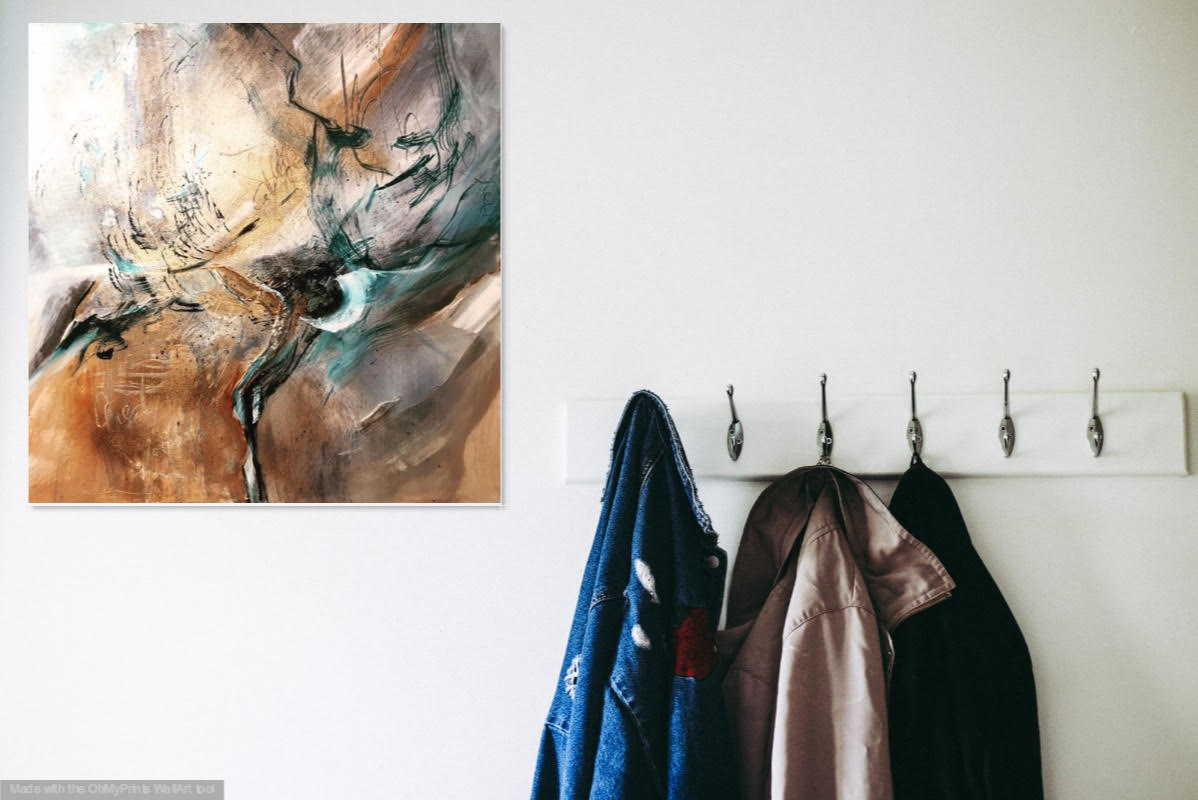 GALLERY WALL

Invest a wider collection of aesthetically similar artworks for the blank space in your home. Decorate your hallway by placing assorted sizes of individual artworks together while creating a gallery wall illusion. This helps achieve an added depth making the artworks come together with a unified outlook.

BE UNPREDICTABLE, BE UNCONVENTIONAL

Explore a modern style of artworks. Step outside the ordinary and invest in a circular or diamond rather than conventionally rectangular artwork. Victory Art possesses a varied collection of unconventional paintings such as Flying Feathers by Andrea or Sand and Snow by Lenka and many others so that your options are not limited. You can also achieve uniqueness by adding personality with unexpected artworks.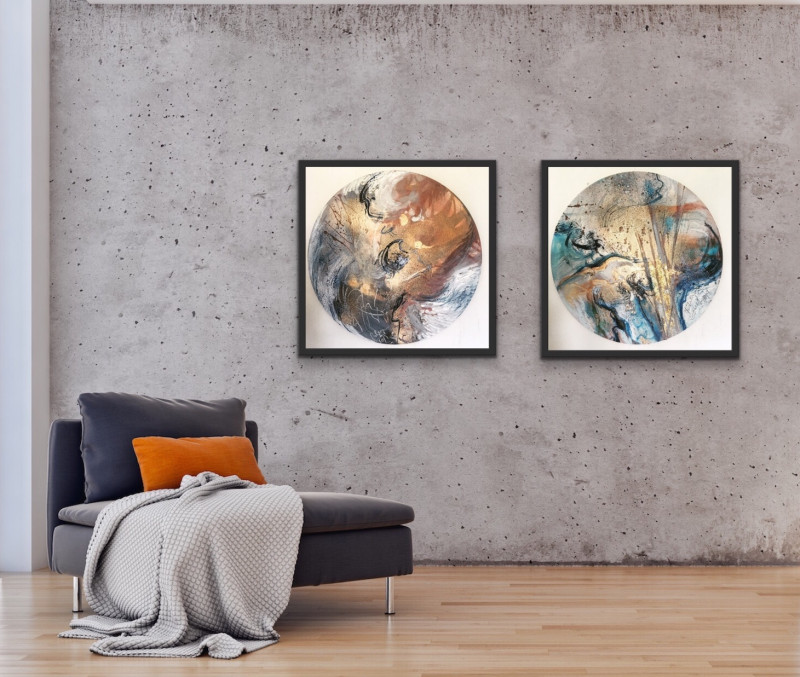 PASTEL ELEGANCE
As explored in the Interior Design Trends for Summer 2019, the pastel trend is said to materialize as the new neutral this summer. Interior designers have predicted and noticed the '70s look of pastel-hued colors to have made a comeback with a softer, brighter and toned-down look. This trend accelerating in both interior design and fashion industry this year! The pastel color of unique milky ice cream offers a more confident representation of plain white. Interested? Check out WINDOWS VENICE by Anjela.