Forget Minimalism. 2019 is the year of Maximalism
16.02.2020
As discovered before in the article 'Top Interior Artwork Trends to Take Over in 2019', minimalism continuously is obsoleted by the 2018 trend of maximalism.
As discovered before in the article 'Top Interior Artwork Trends to Take Over in 2019', minimalism continuously is obsoleted by the 2018 trend of maximalism. On the one hand, minimalism comprises of simple geometric shapes especially square and rectangle. On the other hand, maximalism is typified by artworks composed of bright colors, graphic patterns and mixing textures.
Minimalist art represents simplicity, truth and a highly refined form of aesthetics. It makes an attempt to exemplify materiality and design elements of a work of art rather than representing overt symbolism and emotional aspect unlike most forms of historical art. Minimalism, marking a pinnacle in the contemporary art industry with its representation of the most simplistic form of abstract art, offers serenity and tranquility when matched with a Scandinavian interior.
While minimalism captured our hearts through its simplistic and unified outlook, 2019 exemplifies the trend of maximalism instead. Unlike minimalism's 'more-is-less' philosophy, maximalism follows 'more is more'. Yet, the American interior designer Jonathan Adler considers this approach instead following the philosophy of "glamour-upon-glamour". After decades of simplistic minimalist interior trend of pale walls and white artworks, designers are decorating their homes to the max. Even the Scandinavian store IKEA swapped minimalism interiors for maximalism to show the public a different side of the Swedish interior design. So what do the maximalist masterpieces entail? According to IKEA's fun yet absurd collection of maximalism called FÖREMÅL, the pieces entail skull-shaped vases, poodle-shaped candle holders and many other bizarre interior accessories.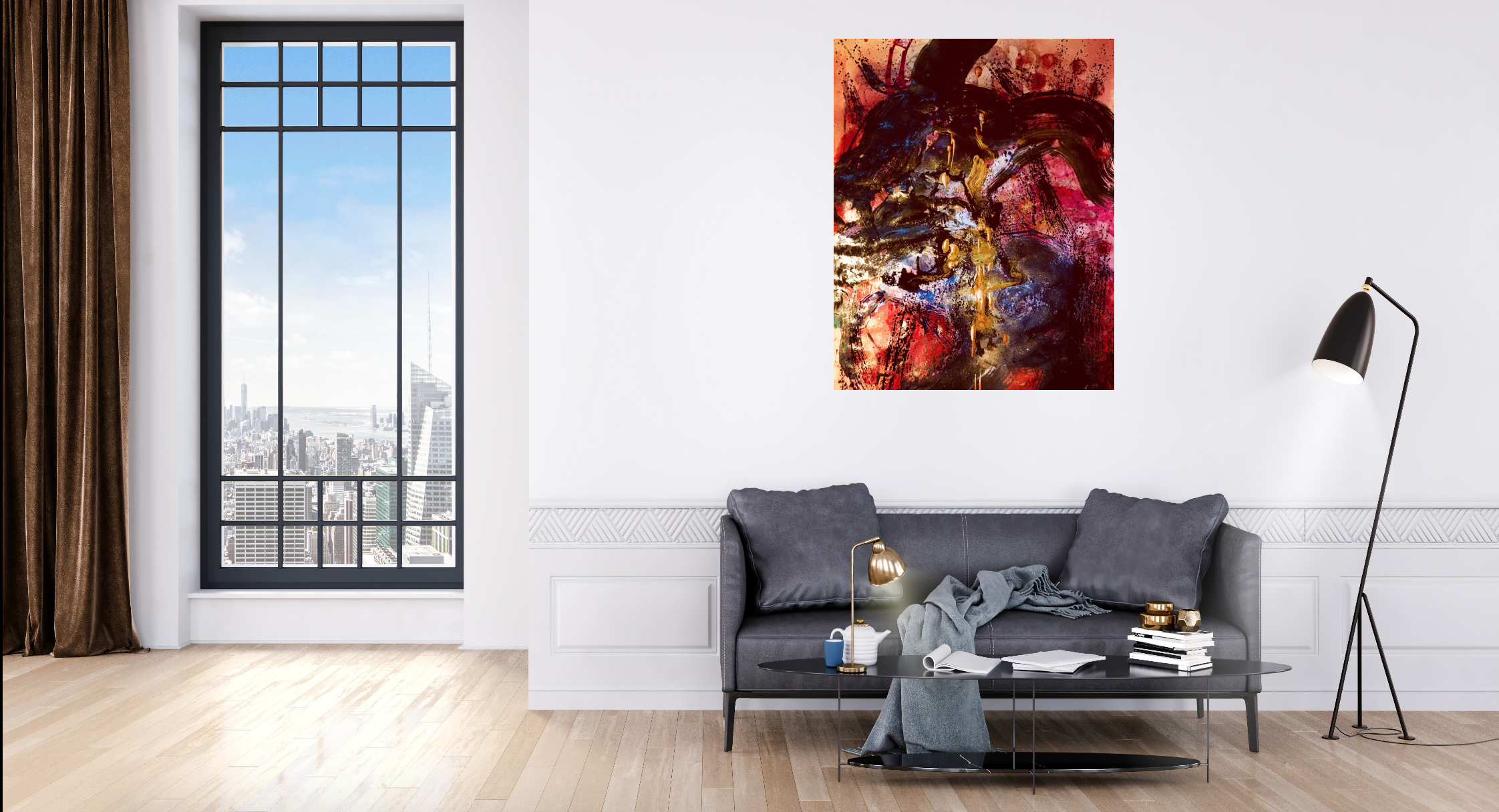 But how do you achieve maximalism through artworks, fabrics, patterns, and accessories?
Be Subtle
The main thing to remember about maximalism is to not go over the top with the decoration. Maximalism is more of an in-your-face design which can be a little intimidating which is why it should be incorporated in the interior in subtle doses. It is important to apply maximalism to the interior in small doses first to avoid overwhelming yourself. Yet, with the right amount, you can achieve a vibrant style rather than a cluttered or chaotic interior. You can use artworks and statement pieces to add drama to the room. Use the flamboyant maximalism approach to escape from the bleak interior and pale walls. According to Luke Hall, one of the famous interior designers associated with maximalism, claims that maximalism can be the fantastical universe used to escape the grim reality of the world.
A Mix of Patterns and Play
Maximalism is not about achieving a unified look but instead juxtaposing your interior with pieces that stand out and look interesting. Maximalism is about mixing materials and styles by heightening surprising elements in the interior that make it look interesting. This makes the guests look at something that they would not expect. Yet, remember to express your emotions through a common theme while decorating. This will help you achieve a cohesive look.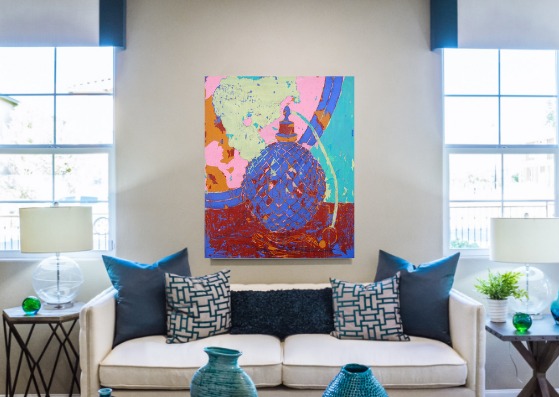 Finding your Personality
To some people, maximalism is about expressing individuality and personality through interior artworks. Through mixing patterns and play, maximalism is about incorporating stand-alone pieces representing different aspects of one's personality. It's much more personal. This interior trend depends upon what you wish to create rather than adorning your apartment with pieces that visually fit together.
Bring out the Color
With maximalism, you can choose a color that stands out and speaks volumes such as emerald green or rich purple. Look for a shade with clashing tones that will draw the eye from one piece to the next but remember to maintain a balance between eclecticism and well-thought-out work of art. Embrace this trend through artworks juxtaposed with a perfect clash of colors and decor. You can even match these colors with a velvet chair, dark sofa or simple chairs.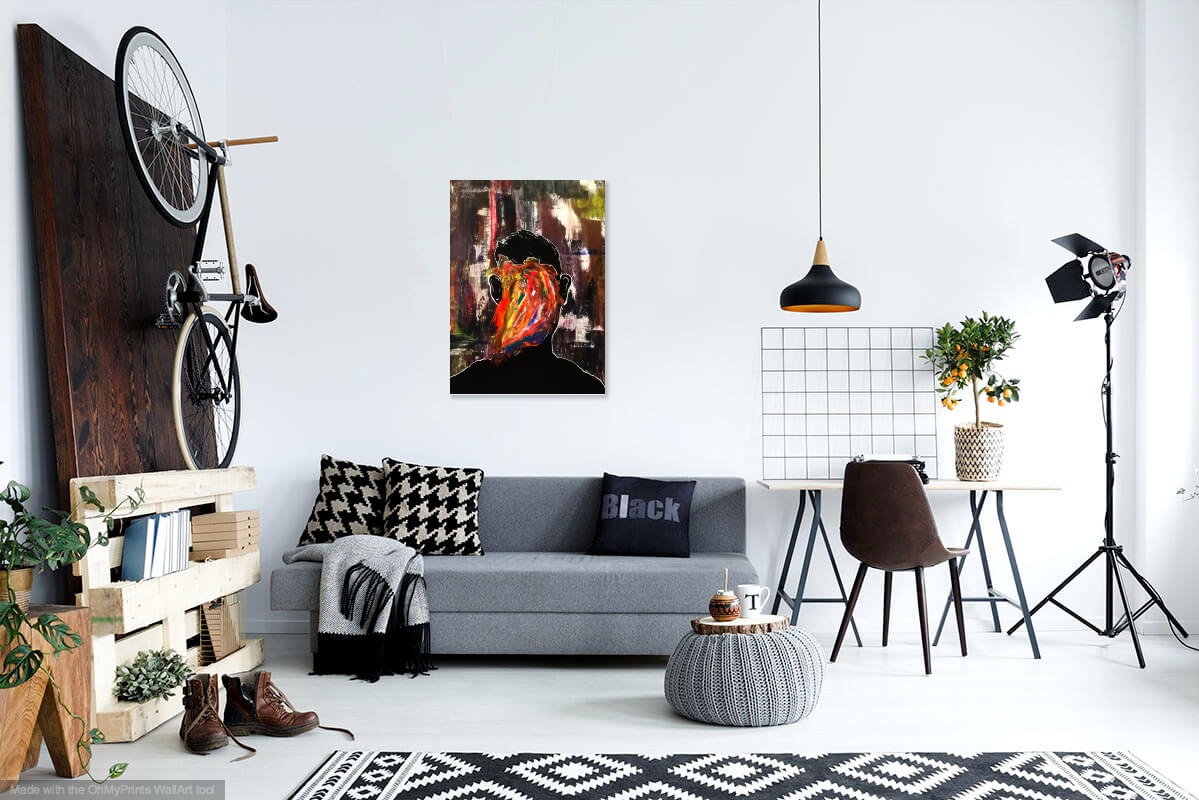 Accent with Accessories
While art is the most important part of home decoration, it needs to be accented with maximalist accessories such as a shell-shaped wall lamp that achieve a completed look. Use the accessories to bring out the patterns in the artworks as well as the fabrics and wallpaper. From premium brands to retail stores such as Gucci, John Lewis, River Island have introduced flamboyant homeware ranges that add a maximalist touch to the interior. Maximalism helps achieve excitement in the interior.