Unforgettable night of Maják
02.12.2019
Read about the opening evening of exceptional exhibition TOUCH: deaf-blind artists of Maják.
On 20th of November, Victory Art organised an opening night called TOUCH: Deafblind artists of MAJÁK, featuring art pieces from Maják's artists at ABN AMRO HQ CIRCL. Coming to the opening night were not only art enthusiasts but also critics, historian, and members of the press with extensive knowledge of contemporary art. Yet all were astounded by the magnificent work of Maják's artists. Everyone looked in awe as they kept raising questions on how they could create such art despite their impairments.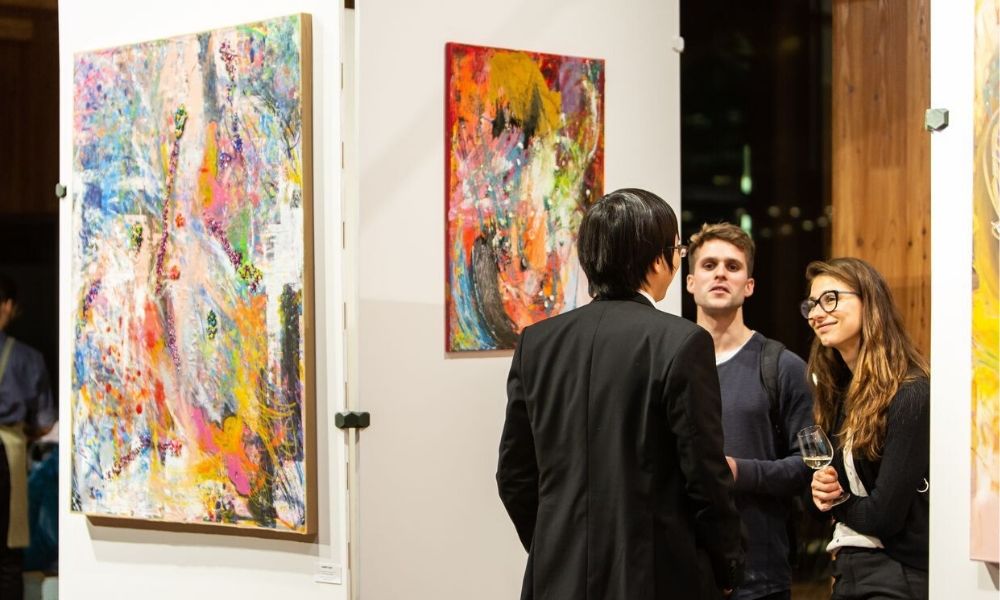 Photo Credit: Holland Park Media
To answer some of the questions Richard Bennaars, artistic manager at Galerie Atelier Herenplaats, Ariane Mellink, art consultants at AM Art Management, and Viktória Pikovská, founder of Victory Art, sat down with Arthur Van De Graaf, founder of Getting a Crowd to discuss Outsider Art. It was a valuable discussion in which many learned the value of Outsider Art.
After Victory Art founder Viktória Pikovská officially opened the exhibition, Arthur introduced his background as an art outsider with keen interest. Ariane Mellink and Richard Benaars were then consequently invited onto the stage to give their take after working so hard in the industry.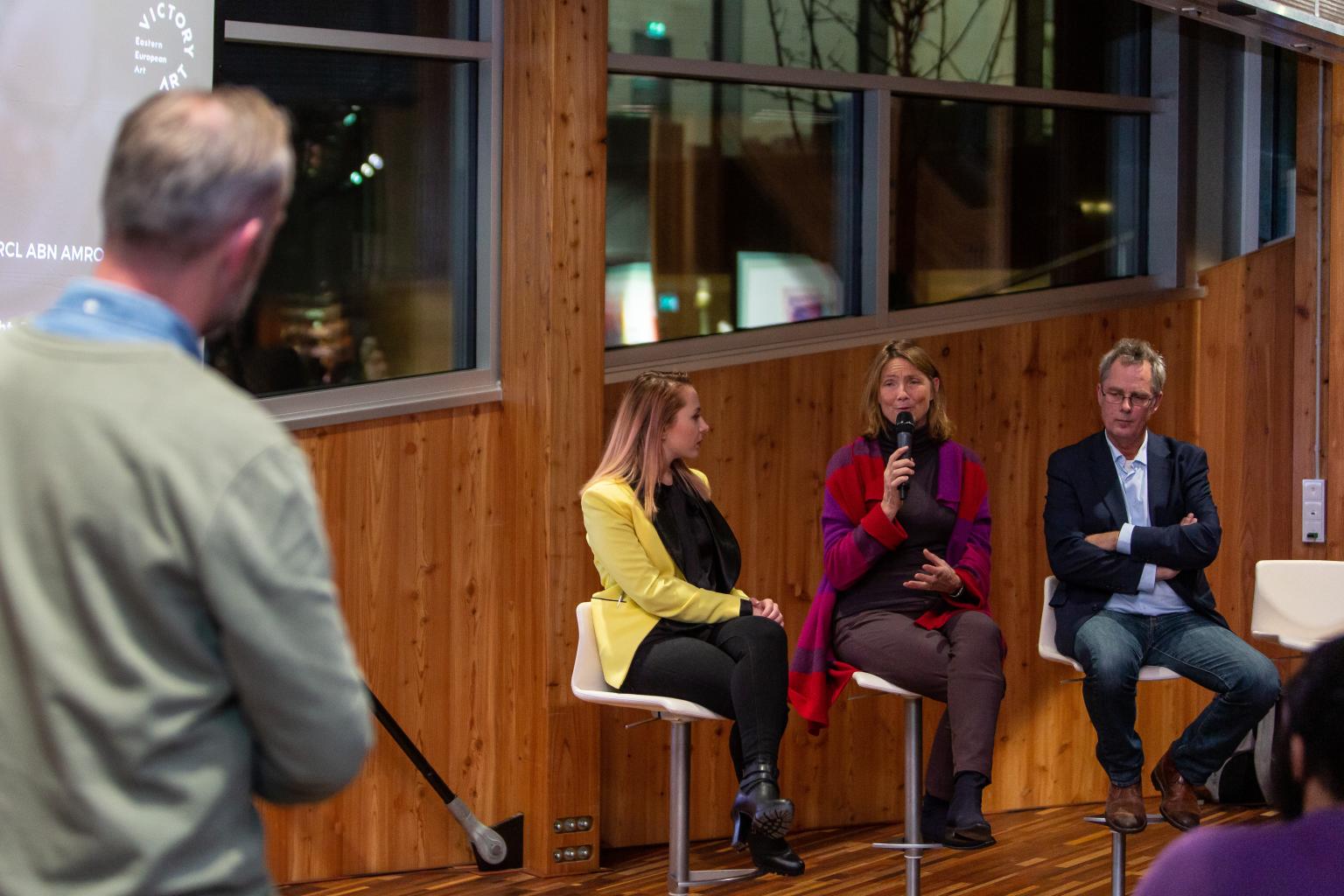 Photo Credit: Holland Park Media
When Arthur raised a question of their initial exposure to outsider art, Viktoriá recounted her experience of working Maják in preparation for this exhibition. Ariane, on the other hand, elucidated on her time when she was first exposed to Outsider Art. She also expressed her concern for the relatively small exposure Outsider Art in the Netherlands compared to elsewhere. Richard Bennaars then went on to describe the rationale behind Outsider Art, in which people care not what people say, but what they do, to Ariane's agreement.
Viktoriá expressed her belief of a true form of art and human motivation towards personal success, which drove her passion for spreading the awareness of outsider art and Maják. She also legitimised outsider art as a commonly seen form of art when the question concerned the motivation behind her action. Ariane emphasised the authenticity of art brut and encouraged similar project like Bennaars' gallery to retain originality.
The highlight of the night was when Victory Art, with the help of the attendees raised 1000 euro in donations for Majak. This was not only a magnificent achievement to Victory Art but for everyone present that night. Without help from Holland Park Media and everyone in the exhibition, Victory Art couldn't have raised that much in donations towards Maják for the better life of the residents.
Photo Credit: Holland Park Media
Overall, the whole exhibition was engaging with apparent curiosity from the audience, and we are so glad to have been able to host it.
The exhibition is open for visitation at CIRCL until 5th December 2019.