Notable celebrities in art collection world
16.02.2020
Dive into the world of celebrity-owned art
Visual art is not just for creative individuals, but also for businessmen who are working in various industries. Below are a number of business collectors who have an interest and invest in art:
Roman Abramovich and Dasha Zhukova
Roman Abramovich is a well-known billionaire figure in the oil and gas industry and in the football world for his acquisition of Chelsea football club. Together with his wife Dasha Zhukova, they emerge as a major buyer in the international art market. He possesses a large collection of art, including works of Ilya Kabakov, Francis Bacon, Lucien Freud and other blue chips name.
Source: Trestars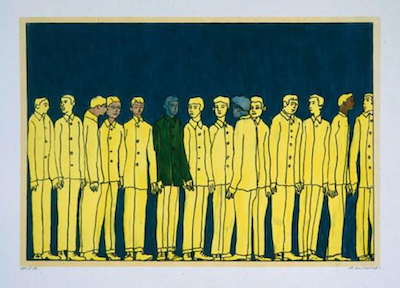 Artwork by Ilya Kabakov. Source: bashny.net
Microsoft
Not limiting itself to only leading technology, Microsoft is also involved in the art industry as it's purchased 5000 works of contemporary arts displayed in more than 180 buildings. The collection displayed in Microsoft offices is, according to the company, for the benefits of enjoyment of Microsoft employees, their guests and Microsoft customers. For one of the biggest software companies, a mere investment of $86 billion yearly turnovers on art played a particular influence on its shareholders.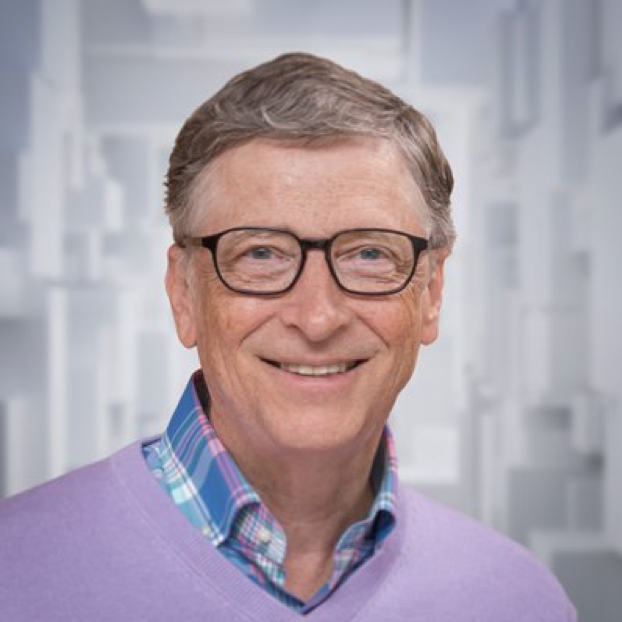 Source: Twitter
J.Tomilson Hill
J.Tomilson Hill is an American billionaire hedge fund manager, who has built for himself one of the world's top collections of fine art, including works from Picasso, de Koonings and Bacon whose values have tripled since he bought them. One of his famous collected pieces, "Soup-Can" painting by Andy Warhol, was bought for $340,000 in 1996 and is likely to be worth more than $9 million today.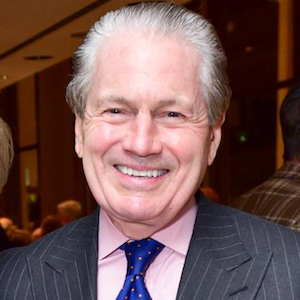 Source: Forbes
Andy Warhol's soup-can painting. Source: MoMA Learning
Danny Goldberg
Danny Goldberg is an Australian private equity investor with his evolutionary track of art collection ranging from the USA to Europe. He established himself as one of the pillars of the modern museum-market collector complex. His status as a collector has been recognized in the USA. An intelligent collector, he buys mainly from emerging artists and divests himself of his Australian holdings, through donations and occasional sales, instead of letting the artworks sit in storage.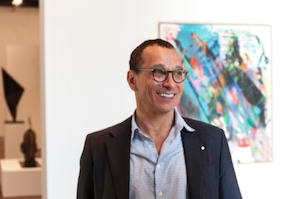 Source: Mondo Art
Eli Broad
"The Lorenzo de' Medici of Los Angeles" with wealth valued at $7.4 billion, Eli Broad, a multi-industry entrepreneur, managed his way from shoe-shining to amassing fortune to become the dominant collector of modern art 20 years earlier. A man of great causes, he funded museums to support art, in addition to STEM education and development. A "go-big-or-go-home" collector, he is notoriously persistent as notoriously cost-conscious, always striving for the biggest prizes he could achieve. Nowadays, he owns a private museum, the Broad museum, for exhibitions. One of his favourite art pieces is "I…I'm sorry by Roy Lichtenstein".
Source: Forbes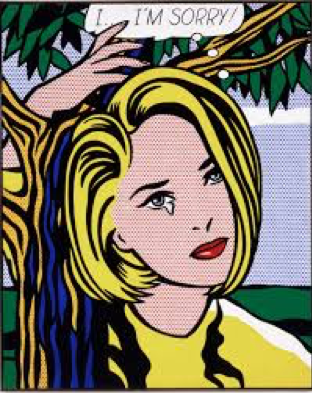 "I...I'm so sorry!" by Roy Lichtenstein. Source: Arthive
Kevin O'Leary
The billionaire "Shark Tank" panellist, O'Leary invests in modern art not only to diversify and to profit, which turns out to be a fulfilling prophecy when the financial crisis struck the world; but also to personally enjoy and appreciate the visual appeal of his collection. The finest art pieces in his collection include Andy Warhol's painting of Mick Jagger through crazy negotiation and other contemporary artists. During his journey of art collection, he encounters more formidable opponents who are willing to outperform him, but he still continues on his journey, both for financial and artistic enjoyment.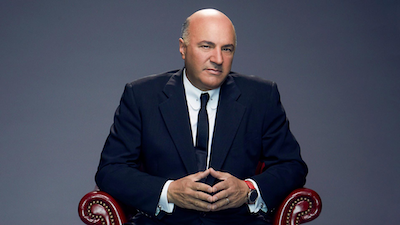 Source: NBC News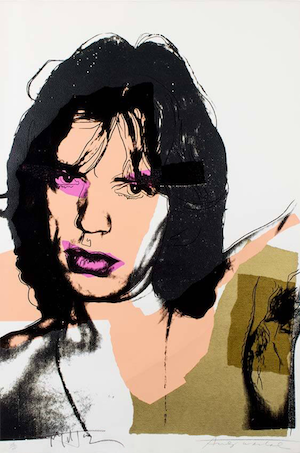 Mick Jagger by Andy Warhol. Source: Masterworks Fine Art Gallery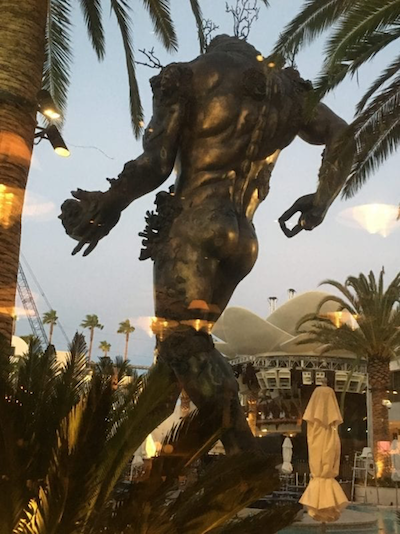 Demon with Bowl by Damien Hirst. Source: Stock Investor
Leonardo DiCaprio
Oscar winner and an environmentalist, Leonardo DiCaprio is also a collector by heart as he does not second-guess his own likes and dislikes, but he buys with his own heart and eyes. He has a massive collection of art ranging works from Salvador Dali, Oscar Murillo, Takashi Murakami to those of Jean-Michel Basquiat, Mark Ryden, Ed Ruscha and Todd Schorr.
Source: Opinion Stage
Elton John
Sir Elton John, the famed musician, has been collecting art since the early 1990s and has accumulated a monumental assortment of work. The collection was presented in a photography exhibition showcasing John's vast collection from artists like Man Ray, Tina Modotti, Brassai, Imogen Cunningham, Andre Kertesz, Dorothea Lange, Aleksandr Rodchenko, Robert Mapplethorpe, David LaChapelle, and many more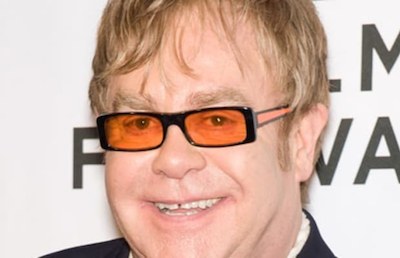 Source: Biography