Why painting is the best gift for your lover on Valentine's day
16.02.2020
A painting is a great gift to surprise your Valentine with! By thoroughly choosing it, you can present a physical and unique representation of your emotions.
The Valentine is coming, and we guess you are wondering what to choose for your significant others. Some people prefer to be traditional, with a chocolate box and rose flowers on your hand as a sign of love. Some people are more adventurous and are willing to spend the quality time on a beach or around the world with your significant half, and many more. There is an infinite number of expression that you want to wholeheartedly show to your loved one. To us, painting is more than just a Valentine's Day gift, it is an ultimate expression of love that stands against the test of time.
A painting is eternal
When you buy flowers for your loved one, it will fade and wither over a couple of days. A chocolate box will not retain its quality over time, and what is the point of buying a chocolate box if you only do it just to put it in a glass and worship it? A work of art, with a careful and dedicated selection of yours and ours, can illuminate your room in every night, and heat your love life for years to come. And especially, painting stays forever with you physically, and with your memory mentally, just as the main female character of Before We Go directed by Chris Evans, along with the main male character, paints each other on the back of the art pieces in the hotel as one final token of appreciation before parting way, which will forever be there with them.
A painting is personal
It is really complicated for you to express your love with a pre-made chocolate box or your selection of flower arrangement unless you make them yourself. However, a painting will spark your love in another emotional level. Before drowning in the cold water, Jack personally dedicated a nude painting to Rose as his token of love and eternity despite the difference of social class, which Rose still remembered it after years to come.
A painting is unique
There are almost and always a similar set of chocolate box, but there will never be a similar pair of painting made by a similar artist. The passionate and dedication of artists put on the piece of works can make a difference between fine art and a lousy one. And this trait of uniqueness is a testament of how your love will prevail over time. And there is nothing better than a painting that is made out of love and dedication. Therefore, while other edible option can be exhausted, there is no exhaustion when it comes to art.
Painting is full of emotion
Love is a powerful emotion that is distinguishable from one another. Whatever masterpiece is created on the theme of love, or based on love, it can create a powerful stream of emotion that elevates your optimism and happiness. Regardless of what you perceive love, it is hard to remain indifferent when it is talked about, especially when it is expressed in painting which you can innately see and fee.
What to give your partners?
In Victory Art, we have a collection of artworks that are fully dedicated to love and celebrate love. Love can take on many levels, from soft to seriousness. Our artist Tanya is an imaginatively emotional woman who loves to display love intensely and harmoniously.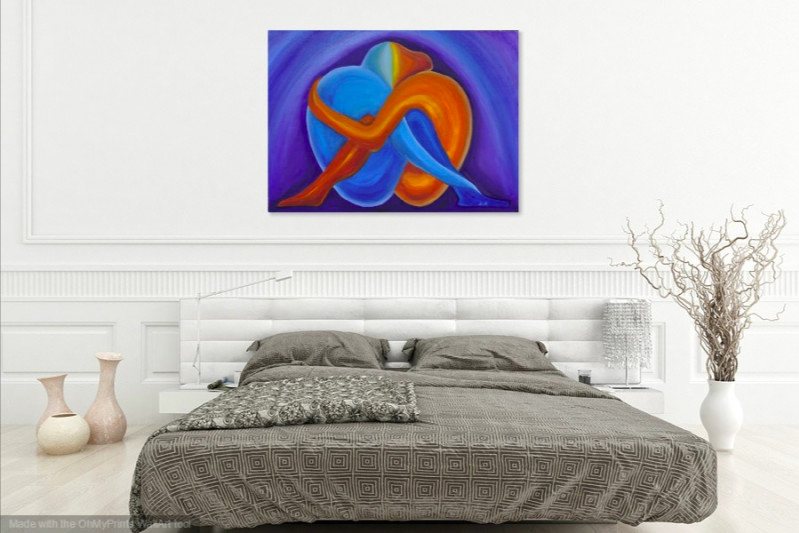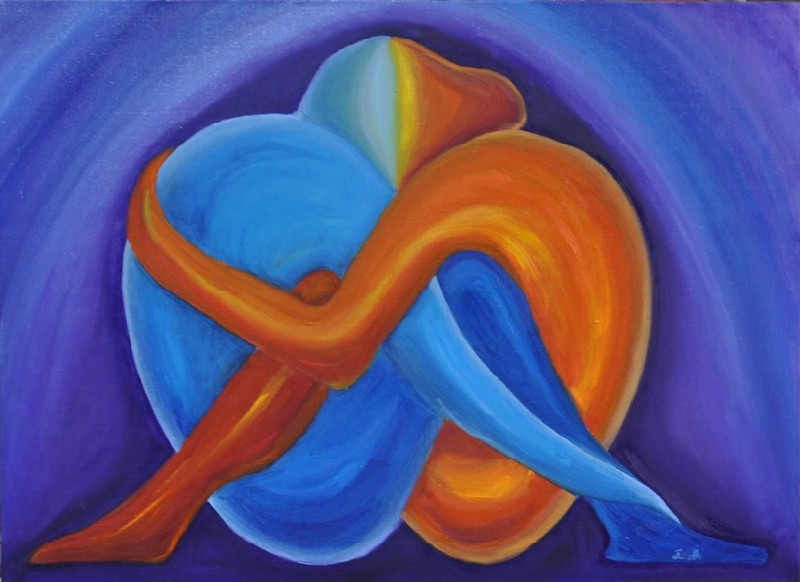 Curator's choice: Energy I
If you like to play it softly, a painting Zulu is another choice of ours.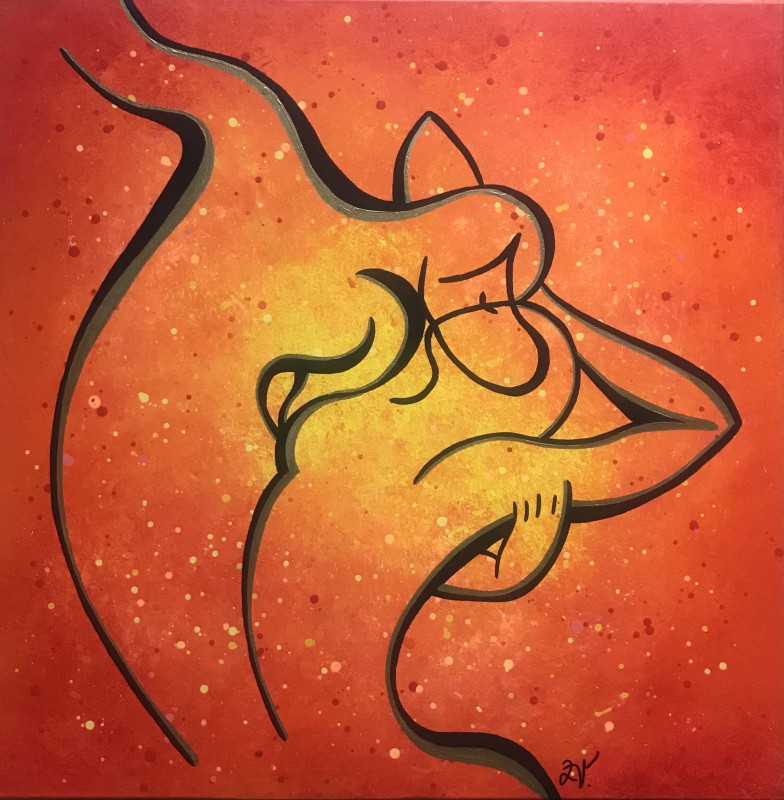 Curator's choice: Couple