More than 10 Styles that will help you get the Most Wanted Interior Designs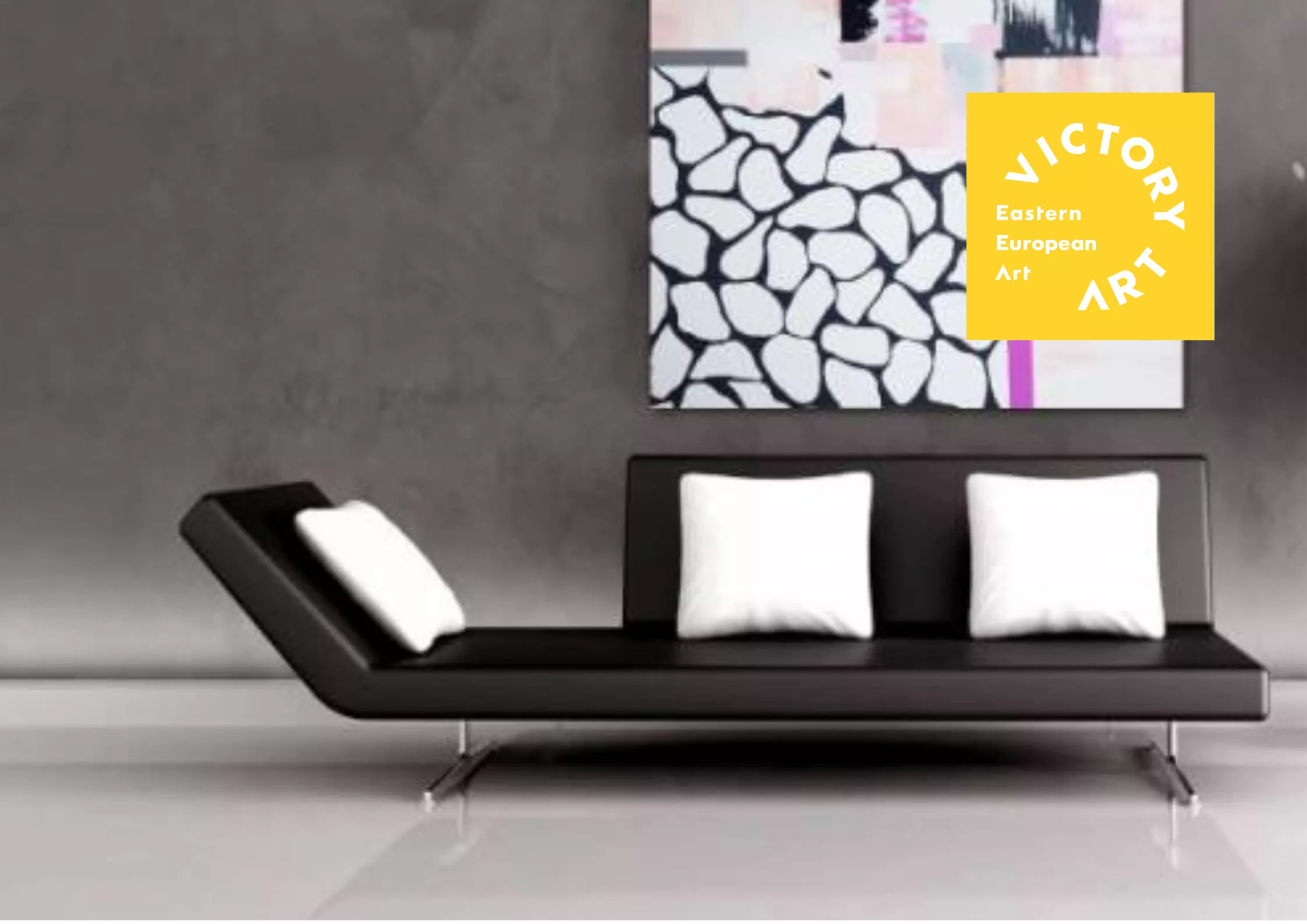 28.05.2020
Looking to decorate your home or office? Explore contemporary artworks for different interior design themes to enhance your space. Learn the most wanted interior styles and the best colors, textures, and decors to go with them.
Sparked by the Minimalist art movement of the 1960s and 70s, and inspired by traditional Japanese design and Zen philosophy, minimalist interiors express the driving concepts of modernism in an almost puritanical palette. Stripping things down to their bare basics and concentrating on the principle that less is more, minimalism offers an aesthetic that relies on the efficiency of the design. Devoid of distractions or clutter, minimalist interiors are streamlined to maximize bold visual impacts and the underlying use of the space.
Curator's choice: WHITE SUN by Tanya
Minimalist is one of the most thoroughly modern interior design styles to consider, which some people often confuse with uncomfortable severity. However, it is hardly the case at all. Elements and motifs are kept to a bare minimum, with concealed storage and careful detailing playing their due part. Colors are explored in hushed tones, with an accent or two taking center stage. The key here is to keep rooms spare and well-edited with printless fabrications and décor extras that must serve a dual purpose. Discover our minimalistic collection here.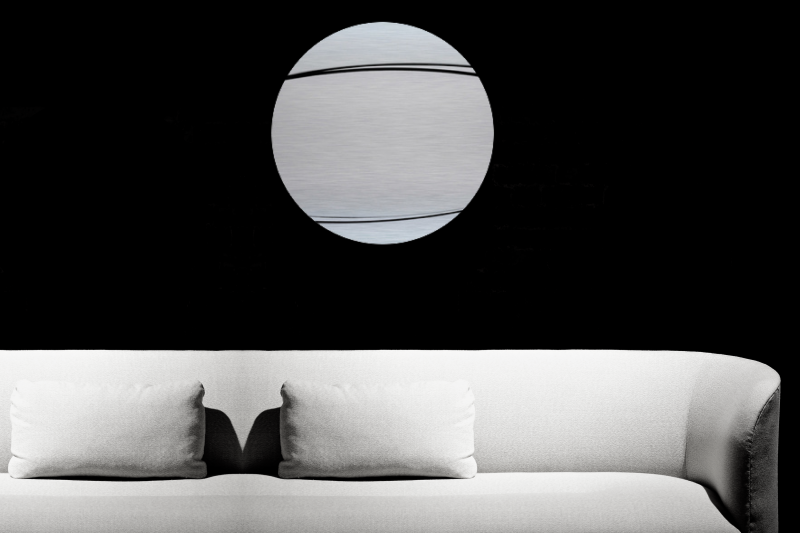 Curator's choice: WHERE ARE YOUR LIMITS by Viktória
When thinking of minimal interior design style trends, think of a modern art gallery or museum as a reference with their pulled-together approach to filling a space with the barest of essentials that still feature a lively sense of drama either organic or abstract.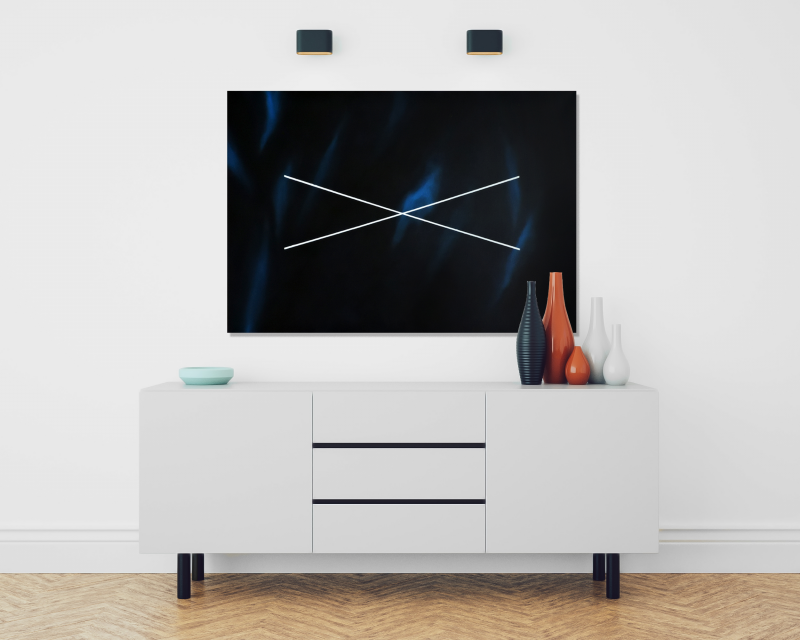 Curator's choice: MAKE IT STOP by Magdaléna
Try out our new AR feature with your phone to see how these artworks from Tanya, Viktória, and Magdaléna are going to look on your walls at home and office!
Contemporary interior design is the one style that is always evolving and will most likely continue to change over the course of the twenty-first century. Contemporary refers to anything of the present moment and therefore is an ever-evolving palette that echoes prevalent trends and tastes at any given time which creates an environment fit to last a lifetime. Typical contemporary furniture shows exposed legs and clean lines to give a light and airy feel. It's common to see materials like metal and glass used because of their light-reflecting properties.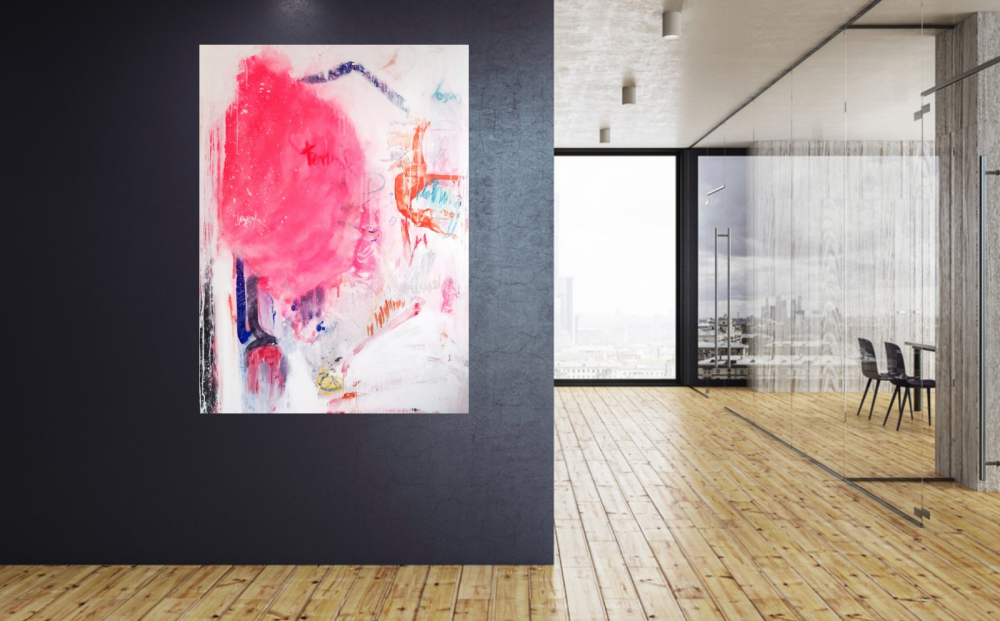 Curator's choice: UNTITLED #403 by Mihai
This style is often confused with modern interior design. The difference is: contemporary style is complete of the moment while modern interior design styles can almost mean anything forward-thinking from the '50s to the early aughts. As a design style contemporary diverges from the modernist aesthetic by presenting a more balanced and rounded approach to interior design. Contemporary interior design style trends also have more freedom as modern is usually fixed around squared, graphic lines, and a particular take on modernity.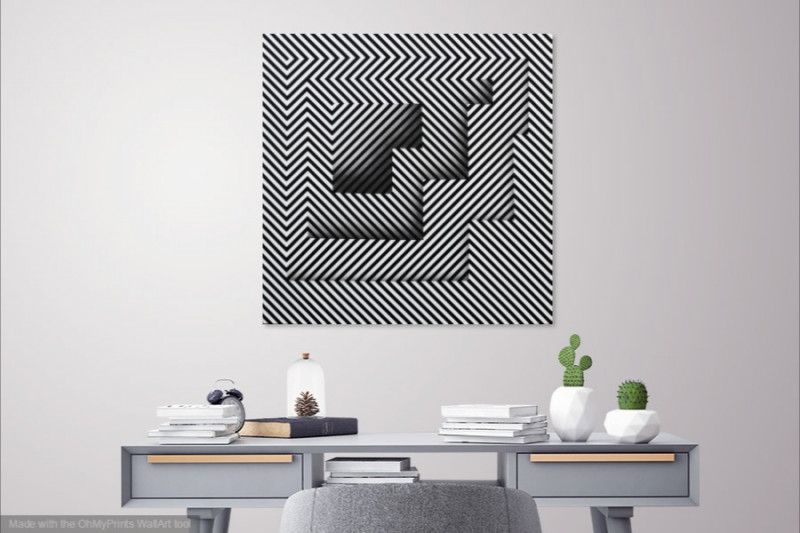 Curator's choice: UNTITLED SN I by Slik
Curator's choice: Maria and Jesus by Armen
Whilst contemporary design is ever-evolving, modern design refers to a specific time period. Metal, chrome, and glass are favorite choices among modern interior designers. With modern interiors, décor is kept minimal. Designers tend to use art as the main décor element. It's common to see bold colorful accents in art and furniture in a mostly neutral space. Discover our modern collection.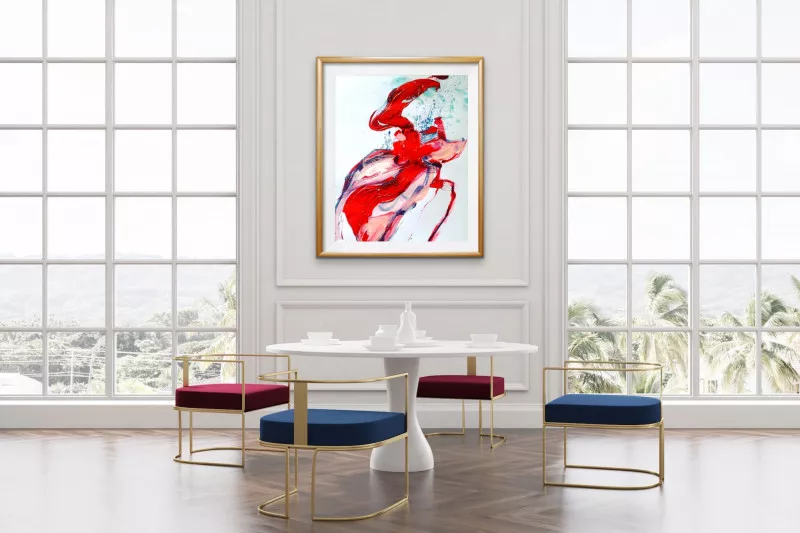 Curator's choice: FANTASTIC FLOWERS I by Andrea
Curator's choice: STAR DUST by Tanya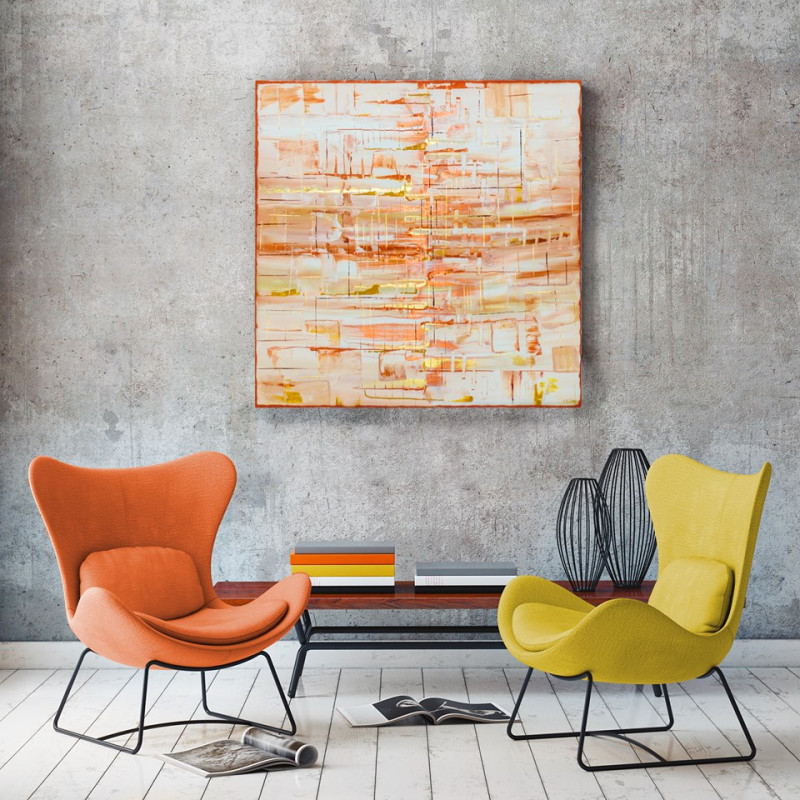 Curator's choice: GOLD GARDEN by Eliška
Almost all interior design styles are rooted in traditional interior design ideas. Handsome, rich, and inherently formal are the style's underpinning elements and important pieces. Doused in the comforts and indulgences of classic European décor, the Traditional style turns to the past to create ideas for the future. You can make traditional style interior design all your own by incorporating pieces that speak to your personality and lifestyle while making a statement. Discover our traditional collection.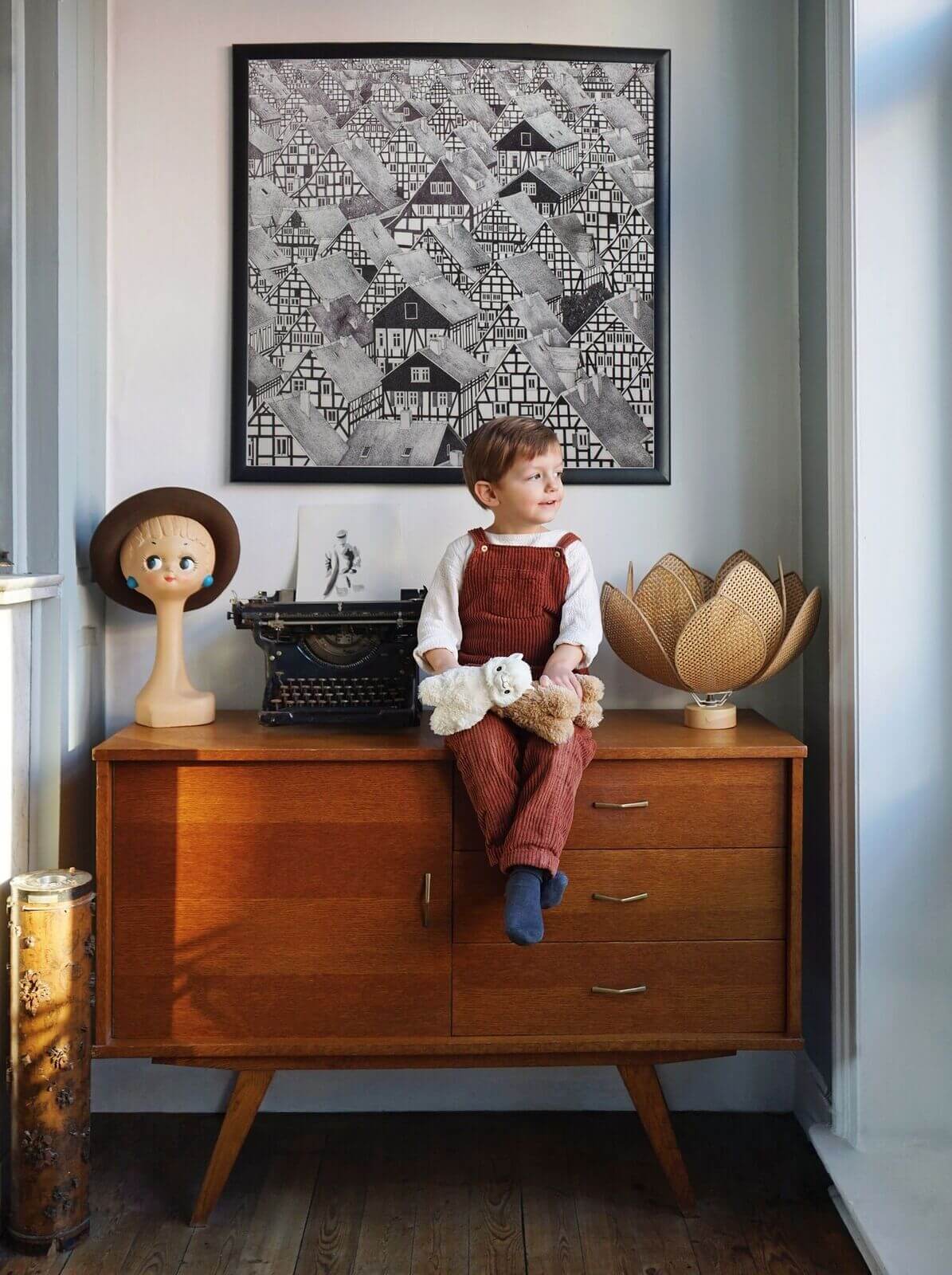 Curator's choice: FRACTUS by Konstantin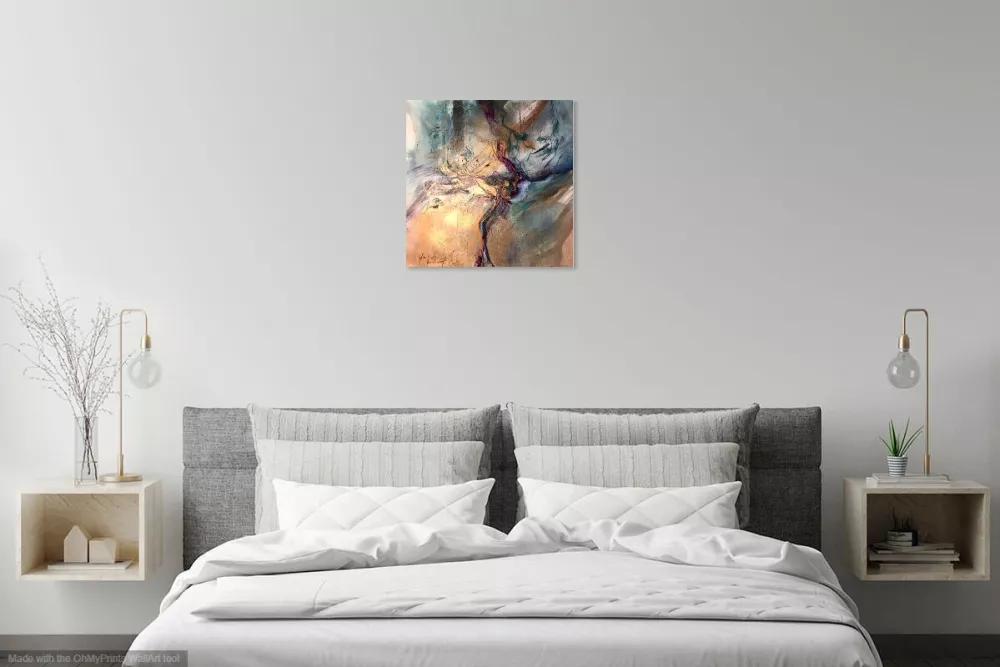 Curator's choice: VIOLET STORM by Andrea
Curator's choice: AUTUMN EVENING by Zuzana
Transitional design is what is also called the happy medium of interior design styles. This is the style for you if the traditional design is too stuffy, but contemporary is too out of your comfort zone. These two styles might seem too far apart from each other, with the Traditional style being considered somewhat 'old fashioned and 'heavy', while the contemporary style somewhat 'impersonal' and 'cold'. Yet, designers have discovered a smart way to make the best of these two 'worlds' and display it in a most pleasing manner. Transitional is the perfect mix of traditional elegance with contemporary lines and textiles. Transitional interiors keep accessories to a minimum as it is important to let the furniture and the textiles do the talking. Colors palette range from deep taupe to warm tan or vanilla, adding cozy depth and balance. Often used neutral backgrounds offer excellent options for introducing color accents in smaller elements.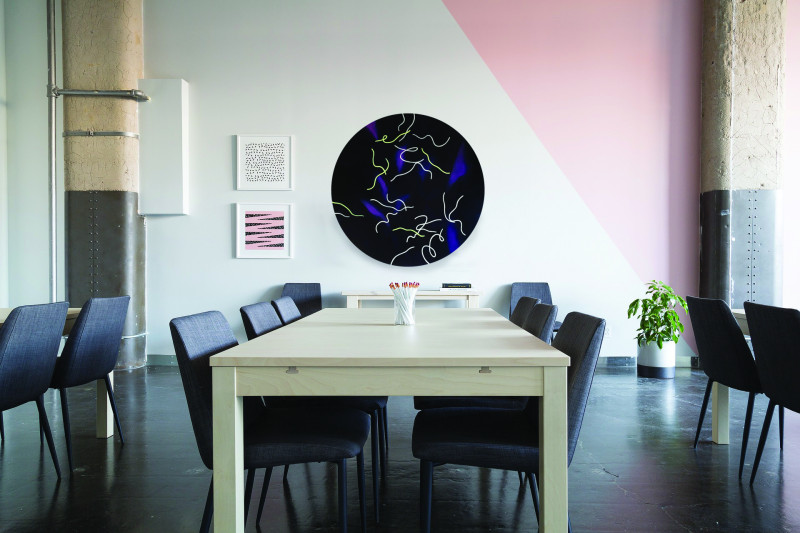 Curator's choice: NO CONSEQUENCE by Magdaléna
What makes transitional interior design ideas stand on their own are the combinations of tried & true décor styling utilizing traditional furnishings mixed with contemporary elements that keep a room from looking like too much of one particular style. This is especially helpful if you're trying to blend interior design styles say after getting married, or if you're moving into a larger home.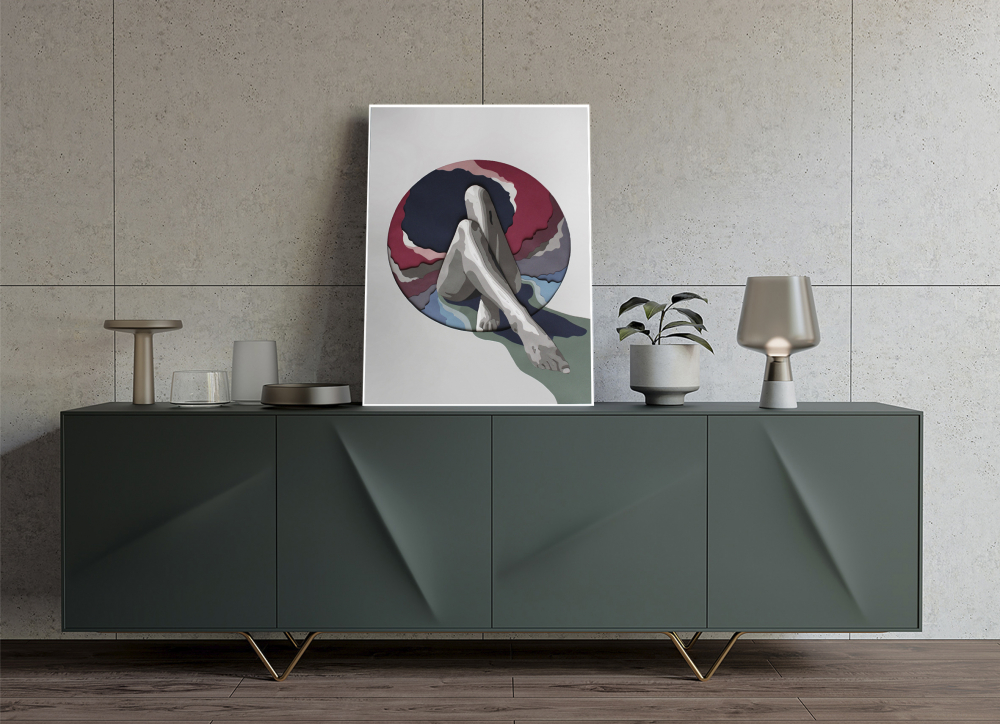 Curator's choice: ART OF MIRACLES by Nad'a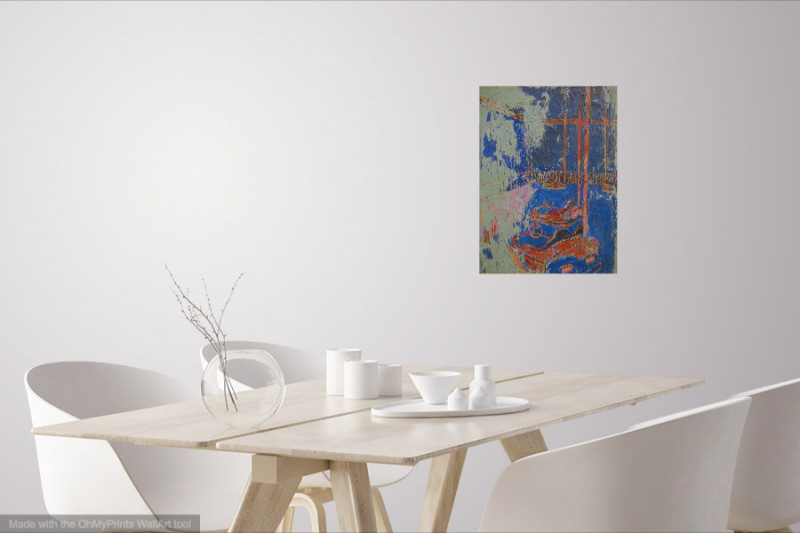 Curator's choice: STAND LIKE A PIECE OF STONE by Miriama
Coastal interior design notes feature light, bright, and airy environs often dreamed up in vibrant neutrals to soak up the sun's rays. Common coastal color palettes include shades of light blues and greens inspired by the ocean along with an array of creams and neutrals for a relaxed yet elegant finish.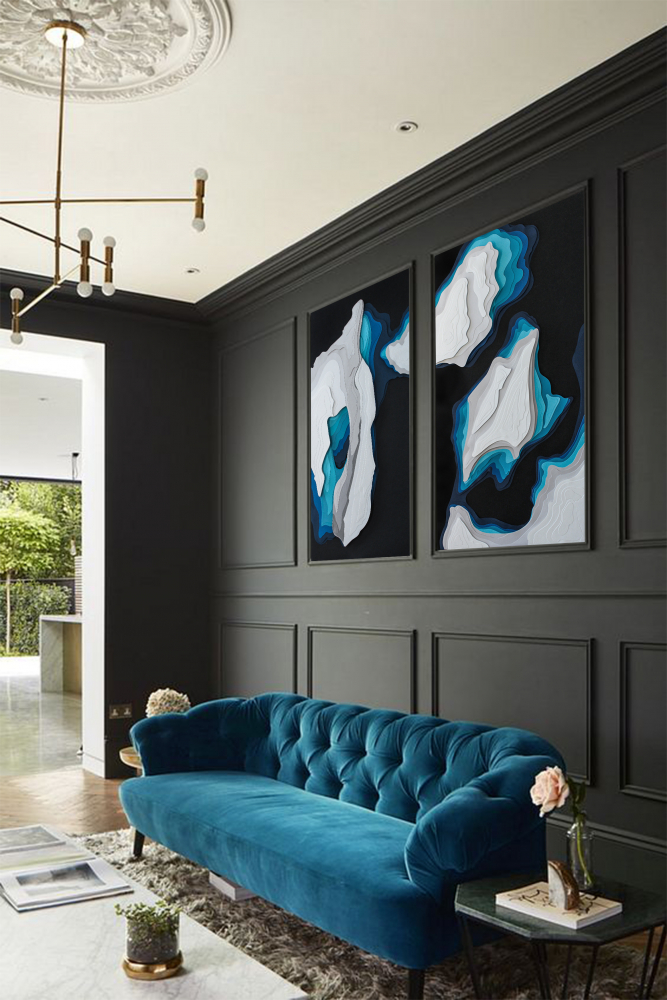 Curator's choice: ICE SHIELD by Nad'a
Scandinavian interior style is underpinned by three main focuses – easy living, functionality, and a penchant for all things natural. Increasingly popular, Scandinavian interior design styles emphasize a clean and serene simplicity that's universal in appeal. It also, however, brings an emphasis on affordability to the palette. Fully functional and minimal to a degree, Scandinavian décor highlights organic shapes with subtle interest, tonal textural plays, and a relaxed appeal in all-white spaces with gray undertones. The color palette swims in black and white, with grays and blues or the occasional pop of color bring visual respite. Hints of color are brought in via art and a single textile such as a small throw or rug. Woods are the most universal element of Scandinavian interiors. Browse or collection of Scandinavian artworks.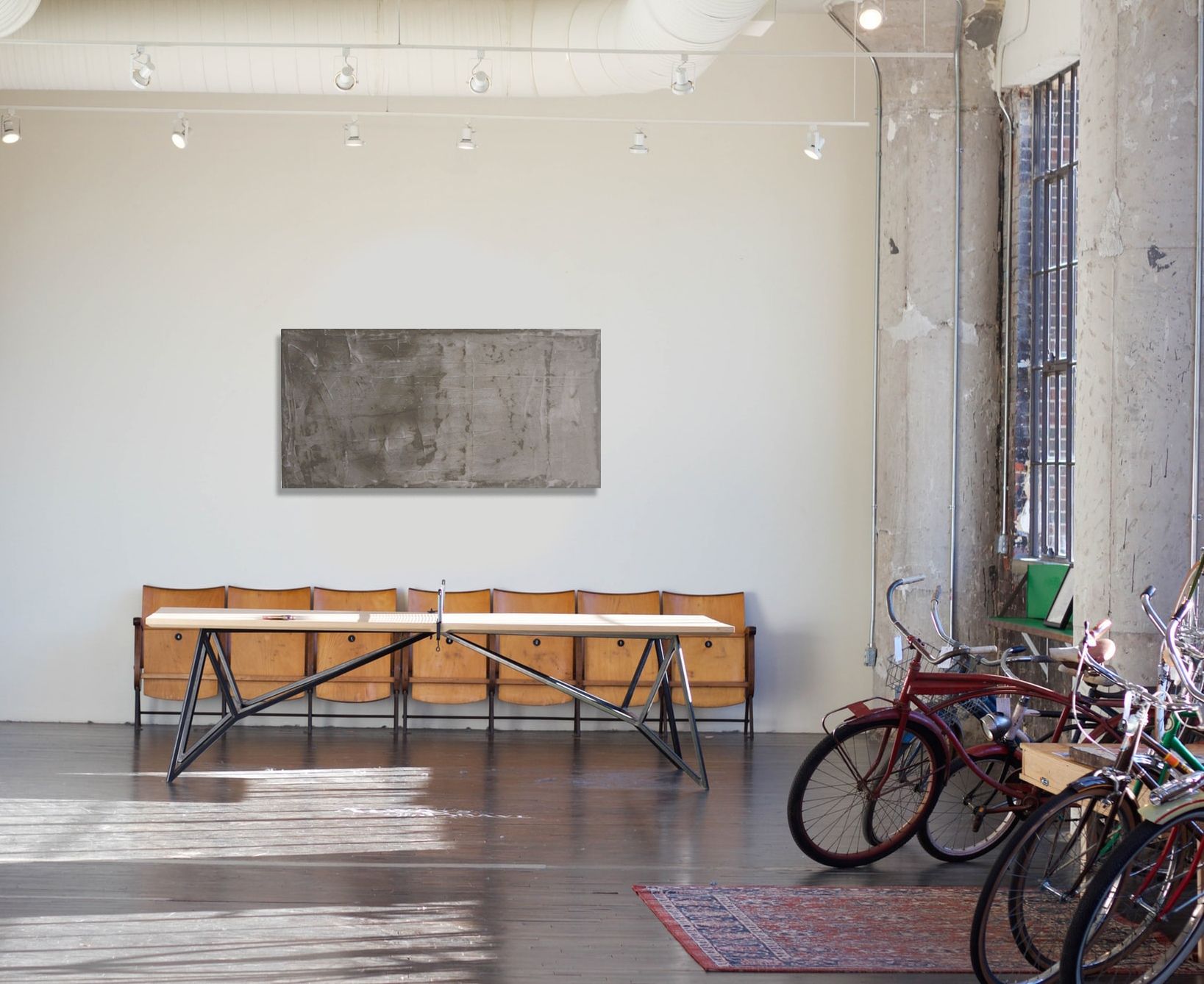 Curator's choice: GREY by Lukaš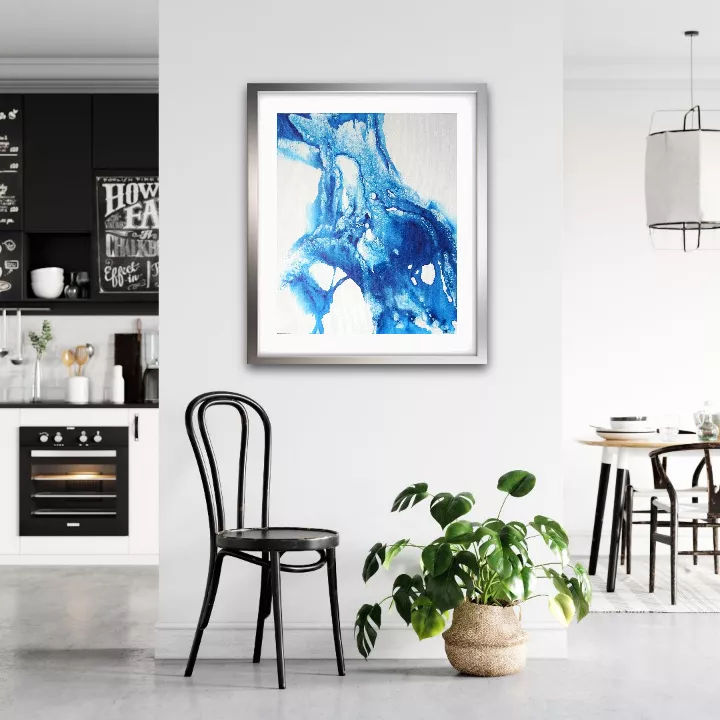 Curator's choice: I AM WATER by Joanna
One of the easiest to master contemporary interior design styles, Scandinavian interior design is all about a balanced and carefully edited mix of elements.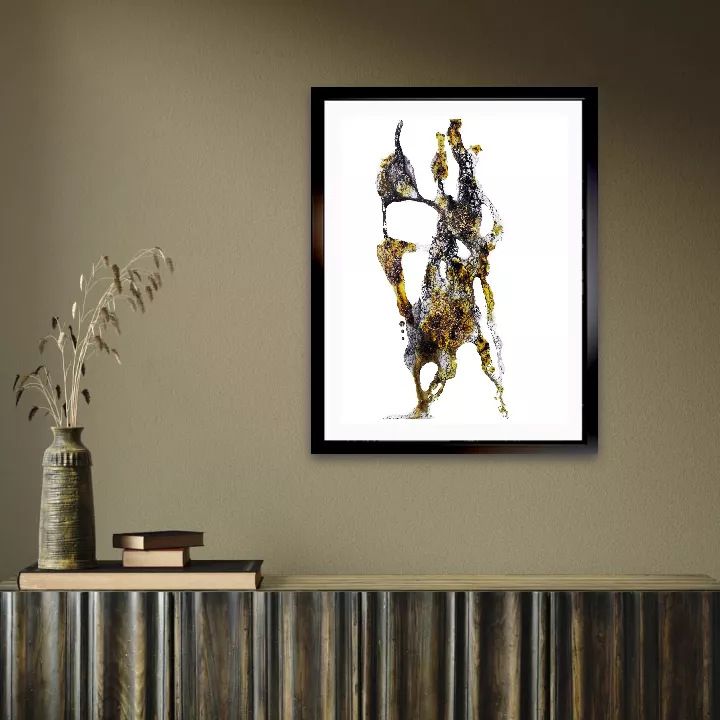 Curator's choice: DYNAMICS OF CONNECTION by Joanna
For the ultimate in cosmopolitan living, Urban Modern design is perfect for elevated city life as it marries the best of deluxe contemporary, modern, and industrial influences for an inspiring and timeless approach to decor. Think the Big Apple with a mesmerizing mix of chic highlights from different eras brought together to bring a home to life with a statement-making appeal.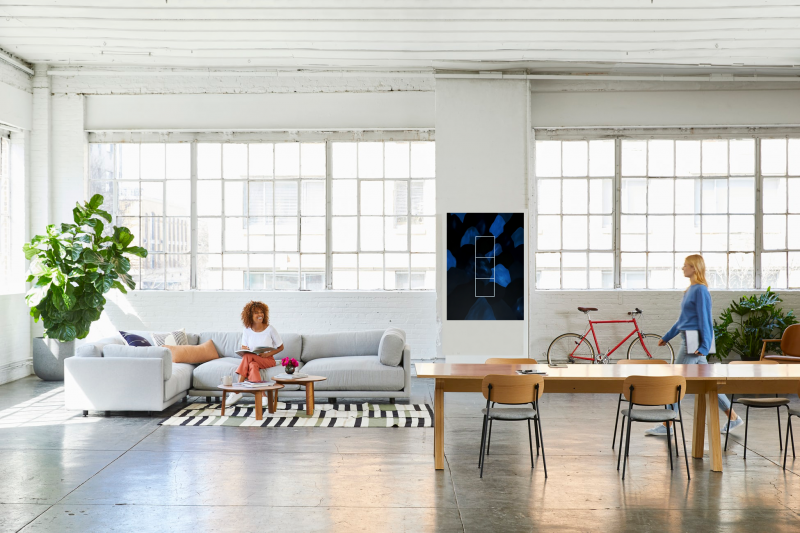 Curator's choice: ALZHEIMER'S I by Magdaléna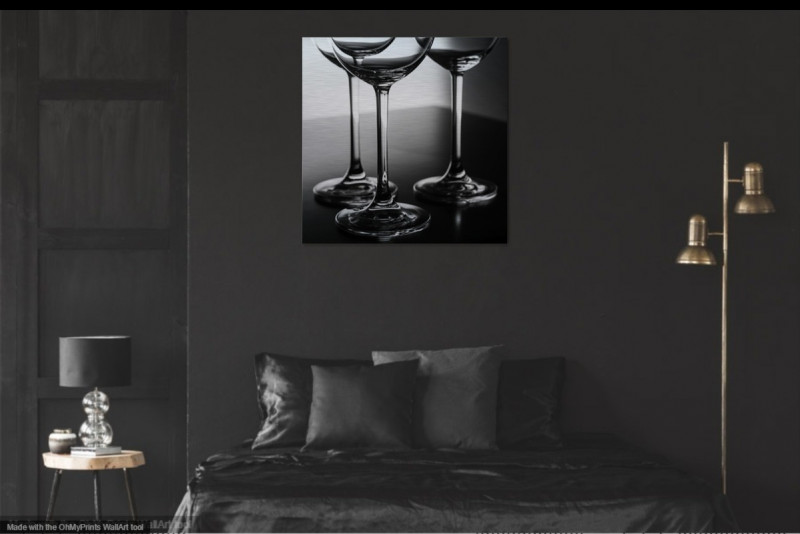 Curator's choice: VICTORY by Viktória
Curator's choice: SPHERE OF TEXTURES by Sofiya
One of the most timeless and endlessly popular interior design styles out there, the bohemian decor is associated with free-minded and free-spirited people who express their personal unconventional philosophy of living unconstrained by any norms of contemporary society. Their outstanding individuality shows in the interiors of their homes, too. Boho style interiors are characterized by a unique and surprisingly stylish and cheerful 'mish-mash' of items, accessories, and colors that, at first glance, have no coherence whatsoever, either in design features or color palettes. The space is busy, both in the number of items, as much as in shapes and forms. Furniture is an intriguing mix of old, even weathered items and more modern ones.
Curator's choice: SPILLED by Agnieszka
Boasting a globally inspired comfortable mix of exotic finds and vintage and antique furnishings sourced from passionate flea-market treks and travels, this style also touches on hints of everyday glamor via crystal extras, beaded fabrications, jewel tones, and an overall relaxed mood. Browse our Bohemian collection here.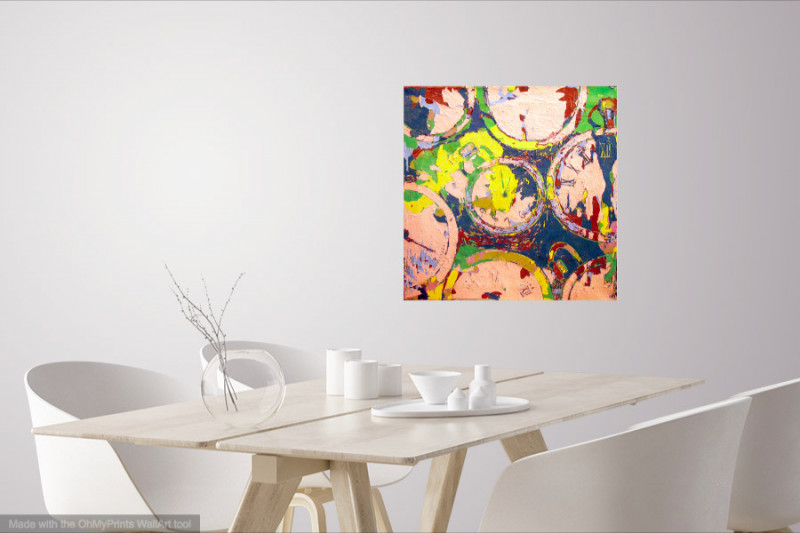 Curator's choice: TIME HAS BEGUN by Miriama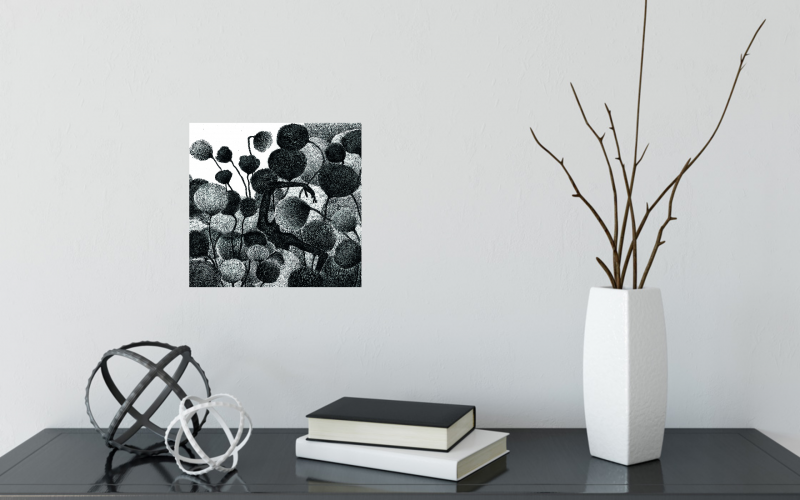 Curator's choice: HIDDEN by Sofiya
Surprising, unexpected, and unafraid to break the rules, eclectic style interiors personify individuality and freedom. Think of it as a high-energy collection of carefully selected pieces brought together to create a culture-rich interior. The eclectic style relies on core design sensibilities to make sense of the chaos that it dwells in, striking harmony through color, composition, balance, and materiality.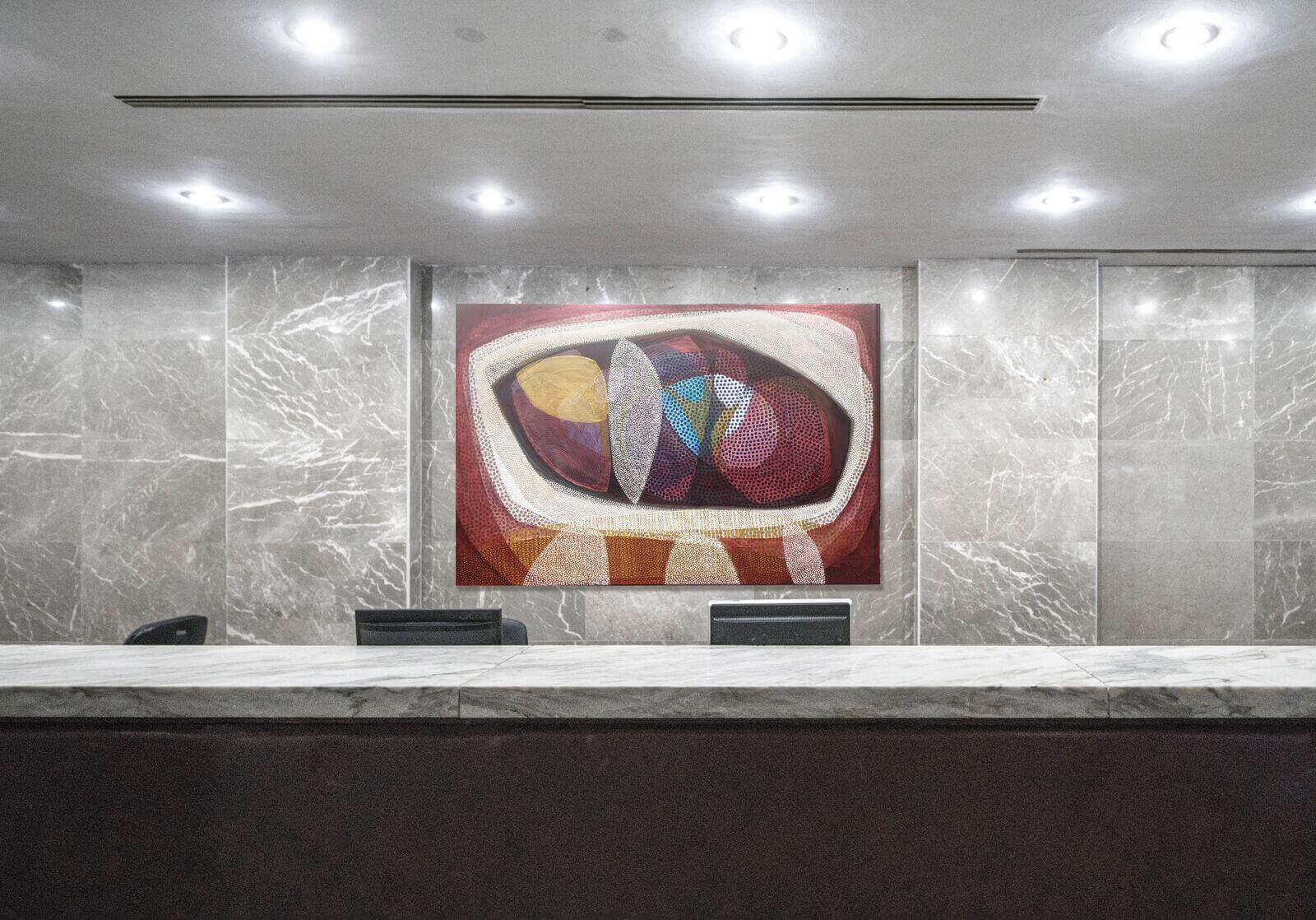 Curator's choice: ON THE WALK by Sandra
Similar to bohemian décor but with a decidedly grown-up allure, eclectic interior design is all about high-energy, spellbinding finds and furnishings. Think bold color palettes, textures, and patterns brought together to create a rich mix with utility and focal points in mind.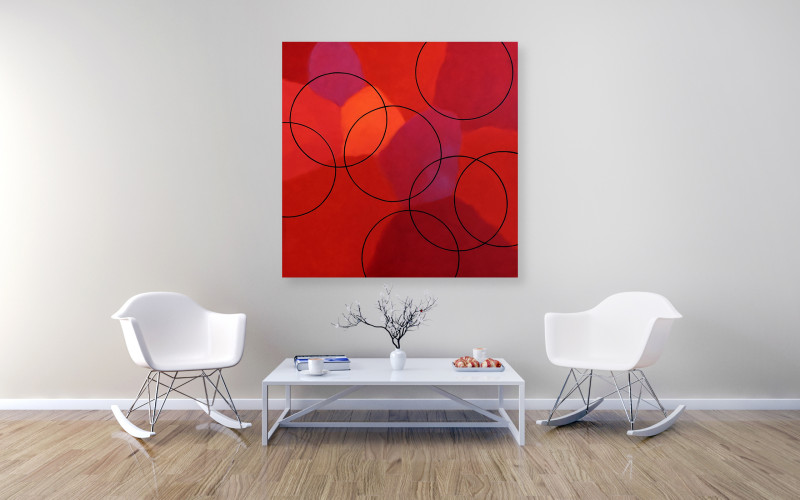 Curator's choice: HEART CHAIN by Magdaléna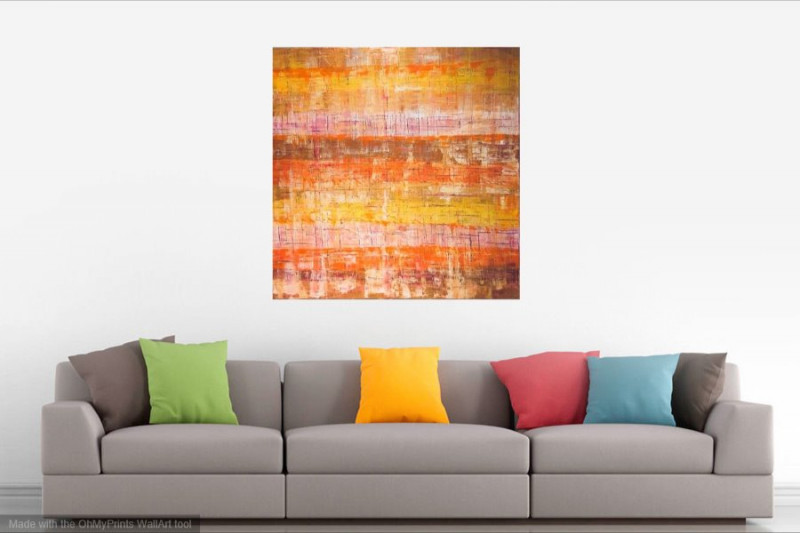 Curator's choice: ORIENT by Eliška
Mostly transitional in nature with some traditional elements mixed in, the farmhouse aesthetic should transport your imagination to French Provence. If warmth, practicality, comfort, and a relaxed approach to pull-together design are on your agenda, modern farmhouse décor is a great option to consider. Farmhouse furniture is especially characterized by distressed wood and upholstered linen.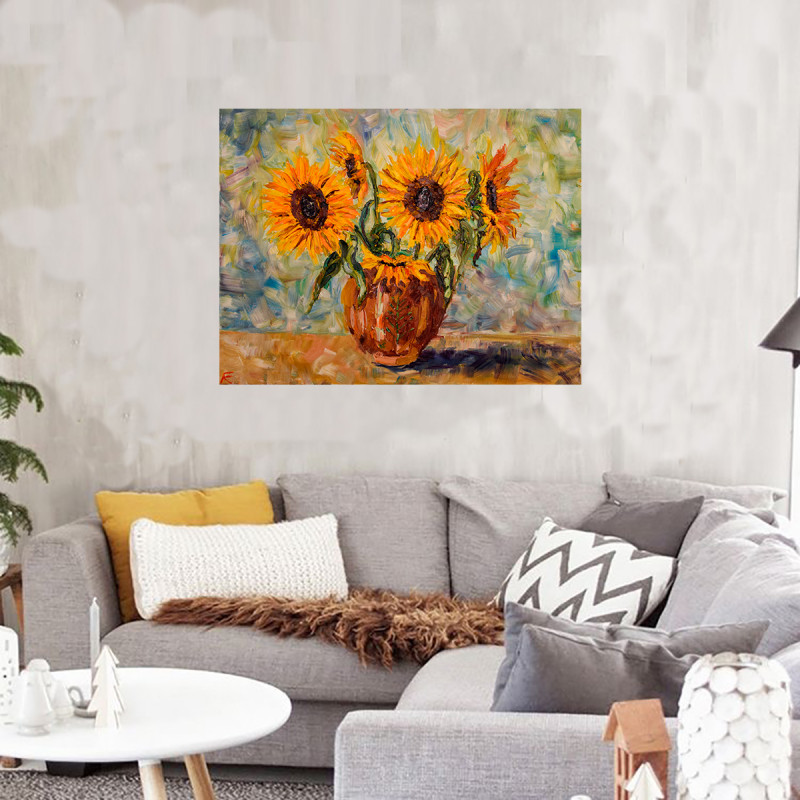 Curator's choice: SUNFLOWERS I by Kate
Warm and inviting, modern farmhouse takes its cues from the provincial for the ultimate mix of high & low contrasts that works beautifully especially for a growing family. Cozy is key when designing farm-style interiors, as these spaces evoke the warm embrace of a timeless cottage. Each of the color palettes is united in their love and appreciation of the organic and the rustic. Wood, pottery, and a host of organic materials populate these spaces, carved out in a typically intimate scale and character.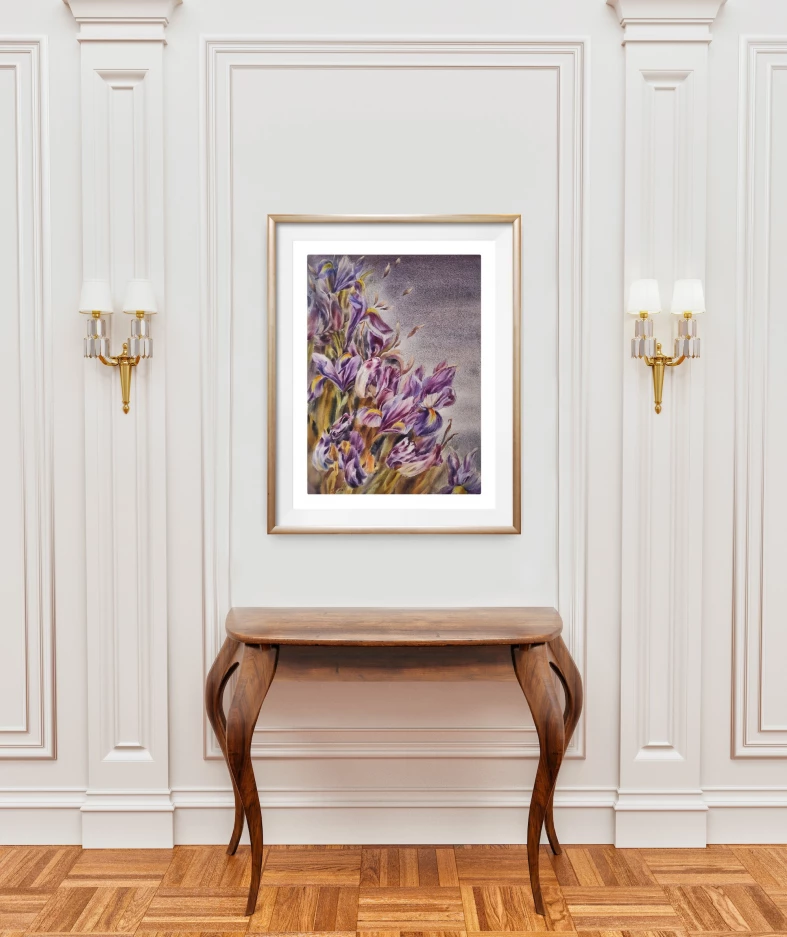 Curator's choice: AFTER THE STORM by Irina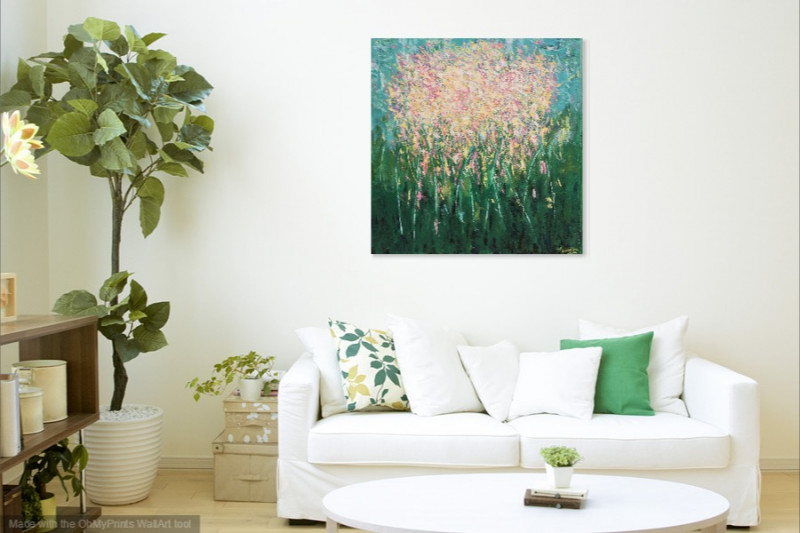 Curator's choice: SPRING EMOTIONS by Monika
Try out our new AR feature with your phone to see how these artworks from Kate, Sabina, and Monika are going to look on your walls at home and office!
The industrial interior design style is a popular look for lofts and warehouses thanks to its stylishly undone aesthetic. Open-plan is the main configuration and high ceilings define some of the most eye-catching spaces. Industrial interiors celebrate the modernist eye for efficiency and functionality by transforming the working parts of a building into its primary aesthetic.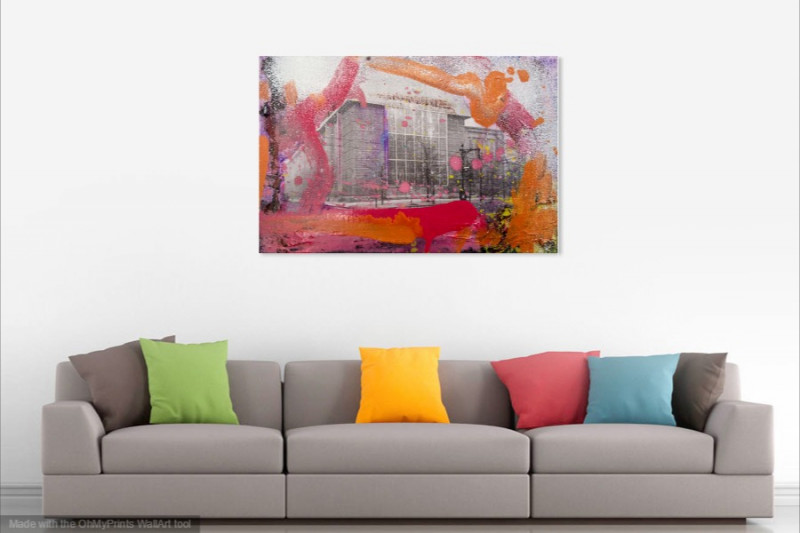 Curator's choice: AEG TURBINE FACTORY by Mihai
As the name evokes an urban vibe with warehouse and factory elements thrown in the mix, it should come as no surprise that industrial interior design practices lend a clean, somewhat masculine, and minimal spirit to any room. Think a neutral color scheme, reclaimed machinery, moody hues, raw woods, and unfinished metals, and ultimately, statement-making throwbacks with a slight steampunk feel.
Curator's choice: OPERA HOUSE OSLO by Dan
It's not recommended to go industrial when considering the best interior design styles for small houses as this is one aesthetic that calls for plenty of breathing room to take in the often oversized machinery-inspired elements. Explore our industrial collection.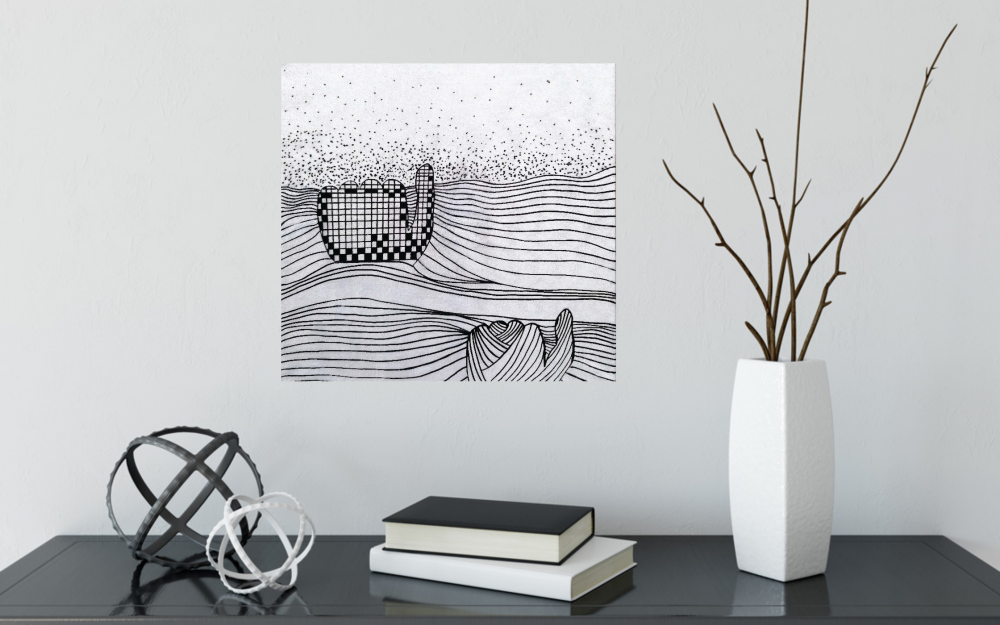 Wanna find out what interior design fits your home and office the most, we've prepared a quiz for you to take! Or you can also check out our collections of different styles of art to find your inspiration! And we are always here to help you to find the right pieces for you, book an appointment with us if you would like to get more information.
Which artwork is more minimalistic?
Scratch to find out!
CHECK OUT OUR BEST BLOGS