Unearth the backstory to Hungarian Culture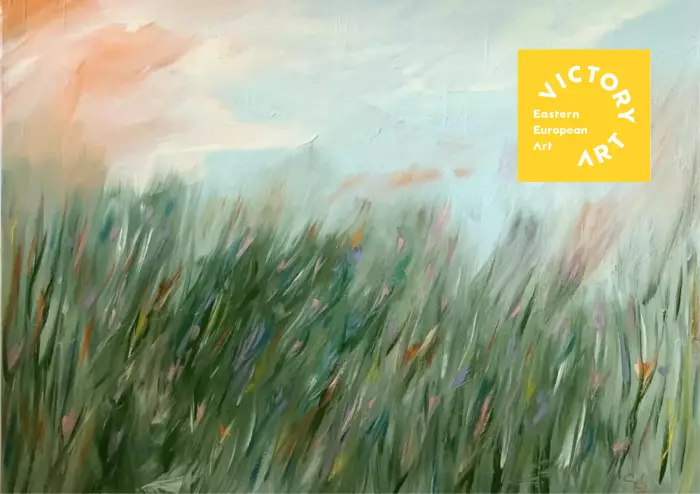 14.10.2022
Hungarian culture is rich and diverse, with a history that spans more than 1,000 years. It's also one of the oldest cultures in Europe. Read this article to learn more about their rich history and cultural values.
Hungary, often known as "Magyarország" or the "Land of the Magyars," is a landlocked nation in the heart of Europe. Hungary is located in the Carpathian Basin and is encircled by the Alps, the Dinaric Alps, and the Carpathian Mountains. Hungary is divided by the Danube River, which also cuts through its capital - Budapest, known as the Pearl of the Danube.
Hungarians have a long history of fighting to find their own voice and identity under the influence of various opposing forces. The history dates back to 1000 CE when Hungary was ruled by its first king - Saint Stephen. Since then, the nation has been continuously dominated by a variety of parties. With a long and turbulent history that includes invasions by the Mongols in the thirteen century and Ottoman Turks in the sixteenth century, conquest by the Habsburgs from the sixteenth century until 1918, occupation by Nazi Germany during World War II, and the Soviet Union between 1945 and 1989. As a result of all of this, Hungary has earned the title of "The Historical Treasure of Europe."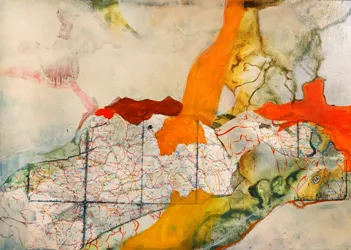 While it was battling for independence, Hungary has become a multiethnic nation as the result of the ongoing influx of new residents, cultures, and traditions. The presence of Hungarian Jews since the tenth century and Roma people (or Romanies/ Gypsies), who began living in Hungary during the fifteenth century, have also significantly contributed to the culture of Hungary. Hungary's rich history is then reflected in its divergent and unique cultural heritage - including folk art, music, dance, etc. These traditions are often mentioned as "Hungarikum" - a collective term that addresses exclusively recognized values of Hungary. "Hungarikum" is a combined word between "Hungary" and "unikum," which means "unique" in Hungarian. Referring to the customs as Hungarikums is how Hungarians showcase their pride of the wealthy cultural heritage and strengthen their sense of identity.
The core of Hungary's diverse culture is its folk heritage, which draws inspiration from the country's various ethnic groups. All types of music, from classical to folk, play a significant role in daily life, with folk music being one of the most significant national identity expressions. Hungarian folk music consists of both traditional style and the new genre that evolved from it during the twentieth-century folk revival. The development of Hungarian folk music can be attributed to the efforts of the most renowned Hungarian composers during the nineteenth and twentieth centuries - Ferenc Liszt, Béla Bartók, and Zoltán Kodály. Through establishing the systematic approach to collecting and analyzing folk music, along with composing folk songs, they have placed the stepping stones for the next generation to preserve and grow folk music traditions. Besides folk music, folk arts and crafts, such as ceramics and embroidery, are also recognized as Hungarian national identities, which developed during the nineteenth century. Folk arts and crafts-related professions are highly appreciated in Hungary. Therefore, many people have dedicated themselves to learning and sharing their expertise, artistry, and skills, ensuring that the folk traditions will be passed along to the younger generation.
The rich history of artistic culture has made Hungary the cradle of numerous well-known, internationally renowned artists. Many Hungarian painters can be found among the European avant-garde artists, whose impact on contemporary art is still discernible today. Among the outstanding artists that can be named are the Hungarian Fauves, the group called Eight (Béla Czóbel, Dezső Czigány, Bertalan Pór, Károly Kernstok among others) and the avant-garde (József Nemes Lampérth, Béla Uitz, Sándor Bortnyik, Lajos Tihanyi). Other artists that have gained international reputation are Mihály Munkácsy with "The Settlement of the Magyars in Hungary," "Woman Carrying Firewood"; Pál Szinyei Merse with "Lady in Violet," "The Balloon"; and Bertalan Székely "Leda With Swan." These artists have left a vast collection of artistic heritage, building an ideal environment for younger artists to further evolve and grow.
Hungary's next-generation artists are carrying out the responsibility of maintaining and advancing Hungarian art. Here at Victory Art, we are helping talented but underrepresented visual artists to tell their stories through incredible original artworks. We are supporting more than 100 artists from Eastern and Central Europe, with 9 top artists from Hungary. Explore the artworks of these Hungarian artists through our website.

Hungarian art culture
CHECK OUT OUR BEST BLOGS
Discover Hungarian art culture
Learn more about Hungarian culture