Bartosz Barej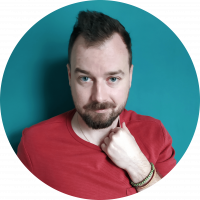 I am a little bit head in the clouds type who lurks and observes everything that surrounds me.
I create realistic paintings focusing on ambiance and feelings which connect places and people. The intricate fragments of my life are the subject of my works.
I use situations that I find visually attractive with a hidden emotional message that is not always clear to grasp, like breakfast that I had with my brother in the doggy old Spanish bar ôDianaö. At that time he was wondering whether it is worth moving back to Poland. Or faster than my sleepy thoughts the morning train which I used to take. I was thinking about passengers and their reasons for going, and whether time spent only on thinking has the same value as actions.
I slowly matured to become a painter. I graduated as a designer and a shoe designer job became my daily grind. In those days I used to paint after hours until I was able to comprehend that painting is the most amazing thing I can do.
Now, after moving and living in a few cities in Poland, I found my place in Sopot where I currently live and work.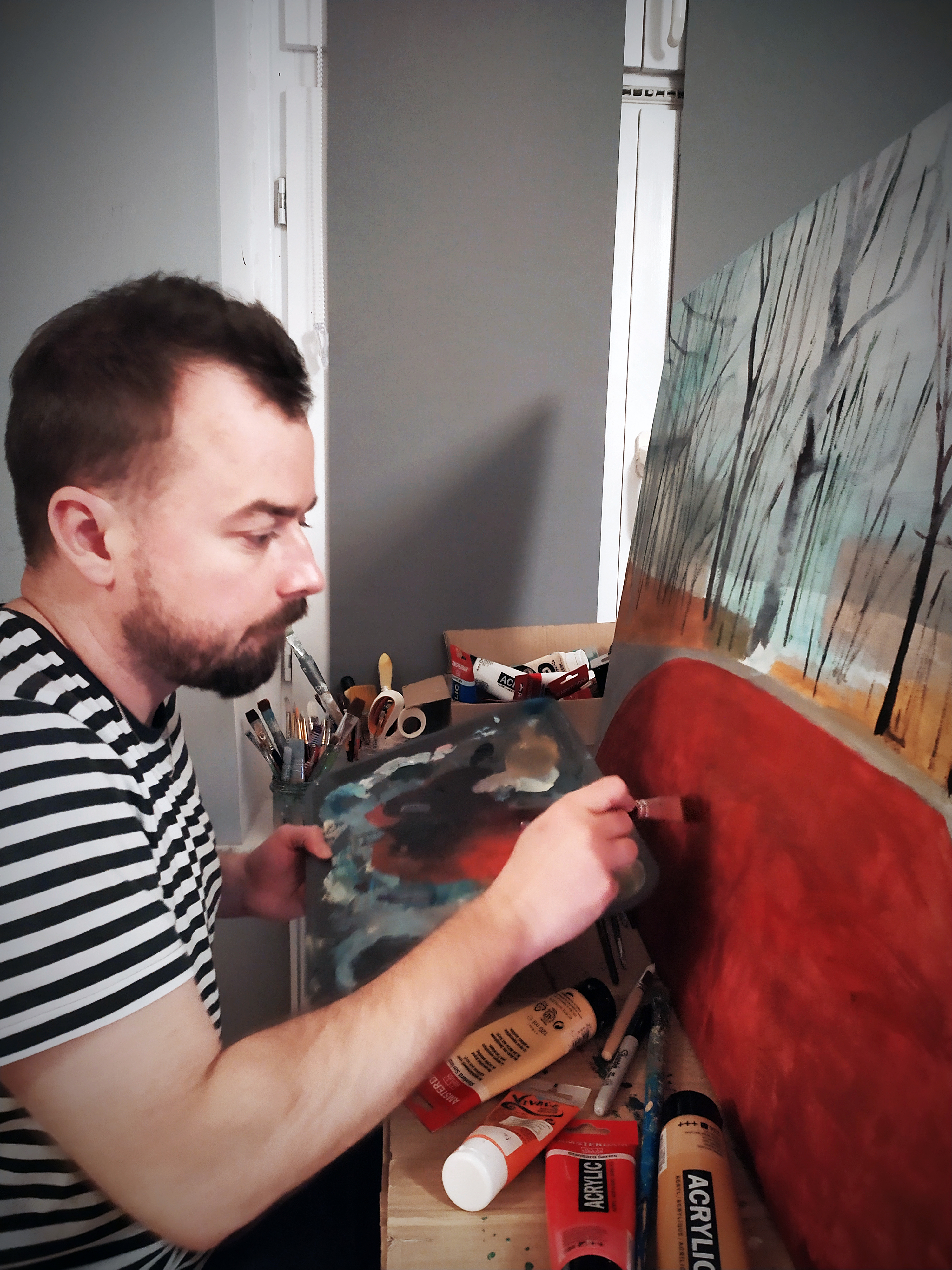 .
If you would like to get to know Bartosz more and discuss his work, send us a quick email at viktoria@victoryart.eu and we will schedule a video call for you!
Bartosz Barej is present in these categories: