Reasons to Complement Your Office Wall with Fine Art
the benefits of corporate art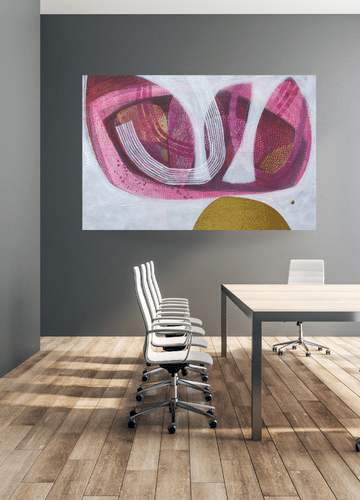 Art on the office wall helps to create a more stimulating work environment
Fine art encourages discussion and stimulates imagination, creativity, and intellect. As a result, it can be an integral tool to encourage motivated and productive employees. Find out more about stimulating work environments here.
Fine art compliments and strengthens your brand
Artworks help companies differentiate from each other and communicate their own unique characteristics to the public. The office wall design can be personalized with the right fine art pieces. Find out more about art and branding here.
Better Sense of Community with a better office interior
Fine Art is an indispensable tool for communication and, when done right, can help you build a better establishment. Find out more about art and its influences on the employee's well-being here.
Corporate Art Tax Advantages
Corporate Art is an investment opportunity. Not only do businesses benefit from buying fine art, but you could also be investing in one of the most valuable artworks of tomorrow. Find out more about how to do it here.