RENT ART
Getting bored very quickly? Not sure if a particular art piece will fit your taste? Do you want to get inspired by new art pieces every few months?
Rotate your office art every 3, 4, or 6 months. Choose from our wide selection of original contemporary artworks, and we will come to install the piece for you.
This art subscription is an excellent option if you have frequently used meeting rooms that could benefit from a pop of color on the wall. Our collection of original Eastern European fine art offers a wide variety of options to choose from. Now, you can change up the workspace every few months to keep things interesting.
rent art for your office space
Please contact us if you would like to tailor any of these standard options to suit your needs more accurately. Rent art from Victory Art; let's improve your interior design!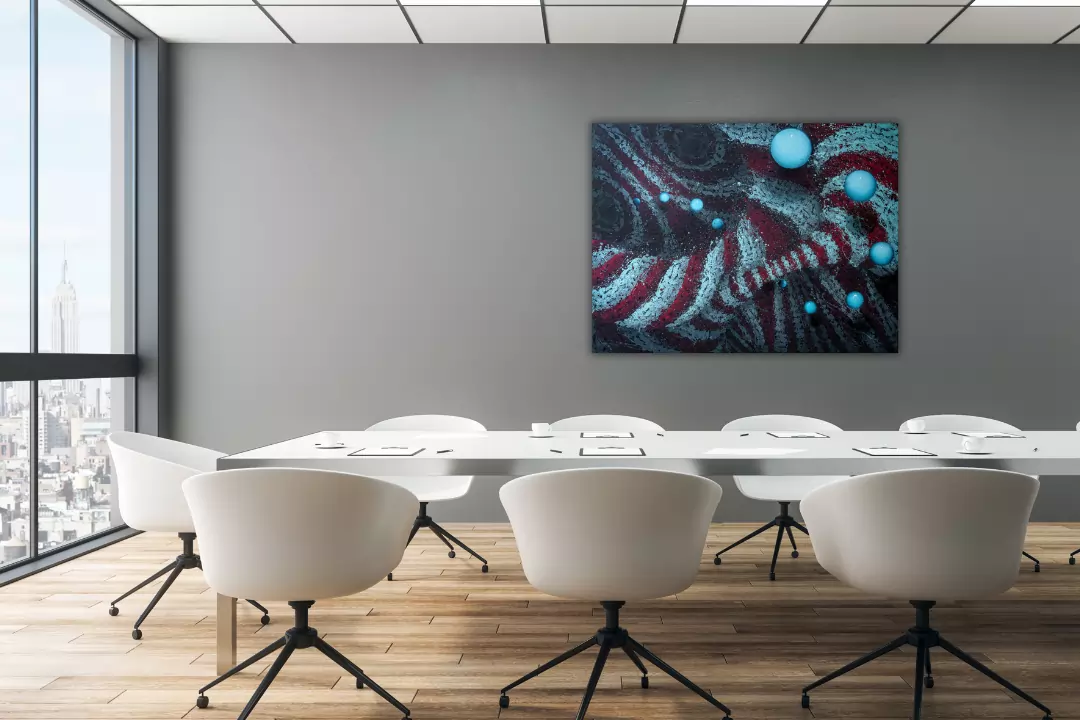 Book your appointment
Let's discuss your art preferences, plans for the artwork, budget, and more! Use our artwork to create your own dream place! Contact us directly here or
Rent art for workspaces