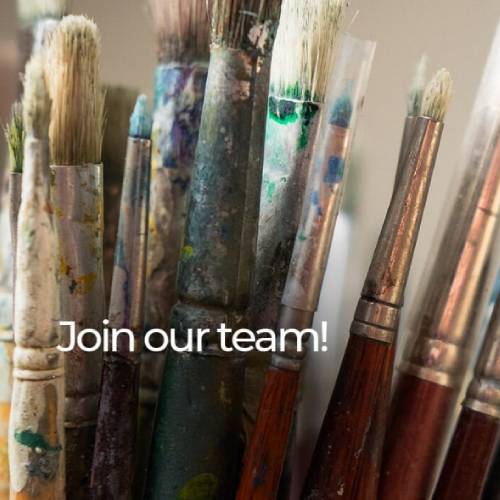 We are enthusiastic, young professionals seeking to make art a part of everyone's lives. We want to help emerging artists spread their inspiring work while creating an interior that people will fall in love with, whether at home or in the office.

We are a launchpad willing to take up whatever role necessary to facilitate the creative pursuits of these undervalued individuals, all the while lightening up homes and office spaces everywhere.
We are Victory Art. We believe in:
VALUE CREATION:

Our main goal is to create value for everyone we work with, whether it be providing our customers with a place they feel happy, our artists getting the recognition they deserve, and our employees becoming a part of something big and meaningful.
INSPIRATION:

There is always room for more learning and creativity; therefore, inspiration is key. We are empowered and eager to embrace our challenges and turn them into fruitful lessons. We seek inspiration with every glance and working hour to continue evolving into a better institution.
CREATIVITY:

Creativity goes hand in hand with the passion that defines Victory Art. We will not shy away from something new and different. In fact, we lookout for these sources to bring innovation. We know that, although the path of creativity is not always easy, the results are most fulfilling and satisfying.
TEAMWORK:

Our success would not be possible without the collective enthusiasm and contributions of all our team members. Our team is our treasure. We believe in helping each other with compassion, understanding, and enthusiasm, and most importantly, getting things done!
OPTIMISM:

The journey to success is far from being easy; it is painful, taxing, and requires a lot of sacrifice on an individual and collective level. However, this cannot be done with a pessimistic mindset. We in Victory Art choose to be optimistic when taking risks or trying new things. We learn from mistakes and get back up even if we fail.
RELIABILITY:

Victory Art is all about quality. Our company guarantees to deliver on our promises to all the stakeholders. Quality is ensured in anything we do, from providing the art pieces with good services to satisfying the wishes of our customers and artists. In any case that things do not go as planned, we want you to trust us that we will take care of any matter as soon as possible.
YOUNG AND HUNGRY

The industry that we work in is known for being dogmatic; it has tough entry barriers and unwelcome those who do not fit a certain profile. We, however, are young disruptors who wish to change that! We make sure art is available to everyone who has a passion for it!