Why?
Our aim is to bring close to you contemporary art of emerging Eastern and Central European artists. We want to help those talented artists who lack the opportunities to share their artworks and lack attention on the market.
How do we do it?
Our team is willing to take up whatever role necessary to help facilitate these talented but underrepresented artists' introduction to the art world, and whatever comes after. We are doing it by showcasing their works and offering services like renting, purchasing and hiring to our clients. As mentors, as salespersons or as an extended team. And we are delighted to represent more than 40 carefully selected Eastern and Central European artists at the moment, from Slovakia, Slovenia, Czech Republic, Poland, Hungary, Romania, Bulgaria, Ukraine and Russia.
What is our mission?
We are giving a chance to these undervalued and underrepresented artists to show to the world, how talented they are. And help them to create a career out of their beaming passion.
Meet our team
Victory Art team consists of young and enthusiastic people with passion who work together tirelessly to provide these artists with opportunities to spread the beauty of their works. We all have diverse perspectives and backgrounds, yet sharing a mutual passion for art and desire to help provide talented Eastern European artists a launchpad for them to shine.
Viktória Pikovská

CEO

Parikrama Rai

Marketing Manager

Aditya Putta

Business coordinator
Arthur Van de Graaf

Business coordinator

Marlene Wagner

Intern

Irina Timofejeva

Intern
Martha Tian

Intern

Polina Hryb

Intern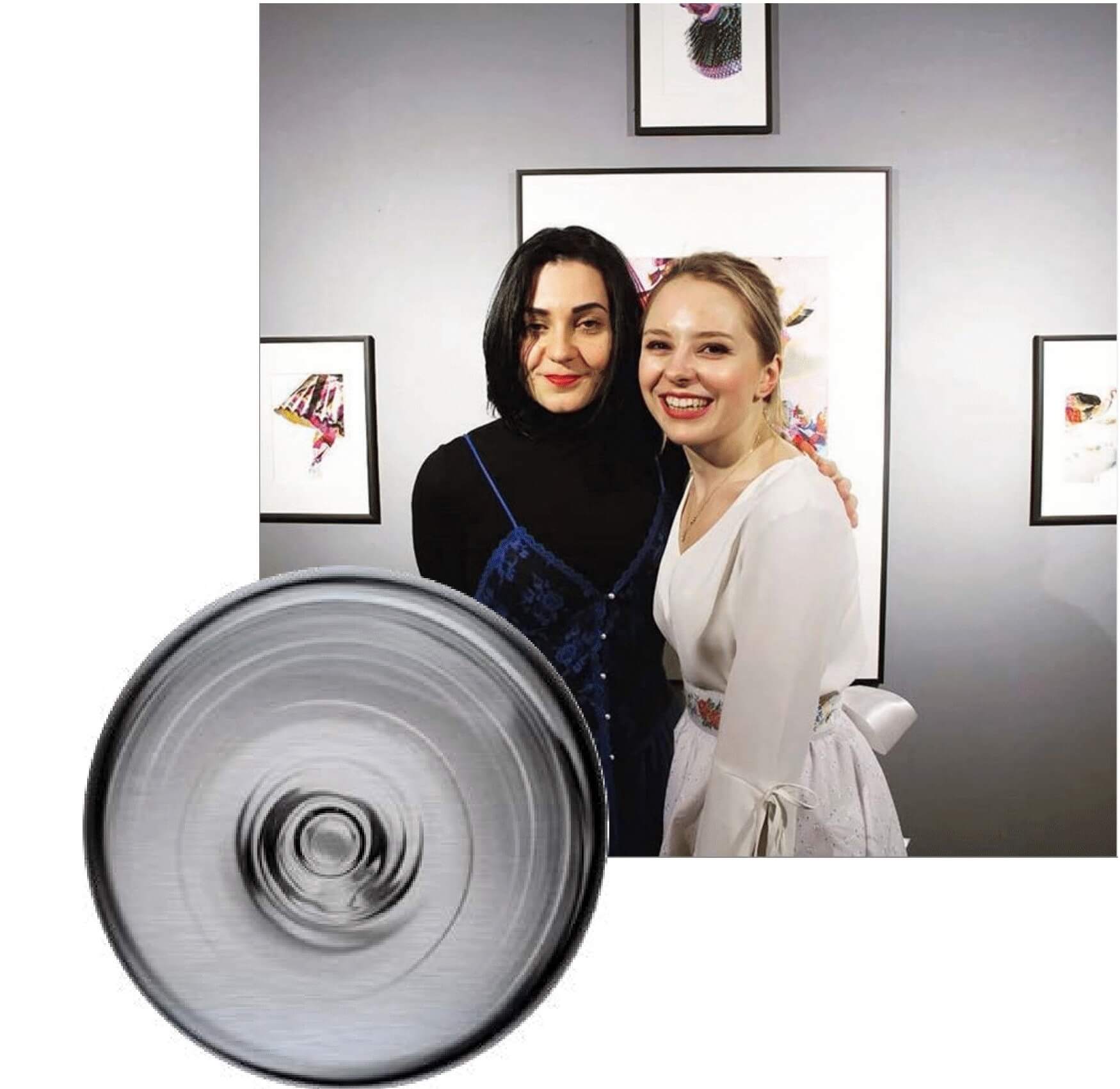 My name is Viktória Pikovská. I am a Slovakian girl from the obscure but beautiful town of Spišská Nová Ves who is a tad bit obsessed with adorable bunny rabbits, photography and self-growth (all equally), and absolutely hell-bent on changing the face of the art world.
My love for art leads me to pursue my Bachelors in Curating Art in Prague University after which I immersed myself into understanding the art market. What I discovered was not pretty. One of my favorite artists is street photographer Vivian Maier. I think her work is absolutely astounding. Unfortunately, though, she was only discovered posthumously. I often wonder what could have been if she had been shown appreciation when she was alive; if she had the mentorship, funding, and support she deserved? How many artists do we have the misfortune of not knowing simply because somebody told them they were not good enough, or they didn't receive the support. THIS is why I founded Victory Art. To give artists the respect they deserve.
I want to become a trustworthy collaborator for our clients. I want them to know, that they can always lean on us in terms of high-quality art pieces with a unique style, exclusive content with the fast and smooth delivery process. I want to prove that buying art online is not something they should be afraid of. I want to show people, that there are a lot of talented young people who deserve a chance to show their art and opportunities to develop. I want Victory Art to become a great partner for every Central and Eastern European artist, who aim to achieve more. The journey isn't easy, it definitely has not been so far. But we've come a long way and we've got plenty of battery life to go further.
Meet our Central and Eastern European artists
Victory Art team is working hard to help talented but underrepresented artists to tell their story through incredible original artworks to an international audience. We bring into light contemporary art of over 40 emerging Eastern and Central European artists from Slovakia, Slovenia, Czech Republic, Poland, Hungary, Romania, Bulgaria, Ukraine and Russia. Read more about Eastern European artists' challenges throughout history here.
Victory Art is working hard to ensure an excellent service to all our clients. We want for you to find the perfect artwork for your home, office or a gift! Sometimes, you are so mesmrised that you wish to find out more. You can! We offer a one-of-a-kind opportunity to interact with the creator of your favourite art piece! In order to organise an online meeting with an artist, contact us via victory@victoryart.eu!
SLOVAKIA
MAJÁK
SLOVENIA
CZECH REPUBLIC
POLAND
HUNGARY
ROMANIA
BULGARIA
SERBIA
UKRAINE
RUSSIA