My first serious desire to paint was inspired by the paintings of Nicholas Roerich. I started to paint mountains and later I began to feel a special energy from these paintings.

Then I realized my ability to transfer my feelings to the canvas.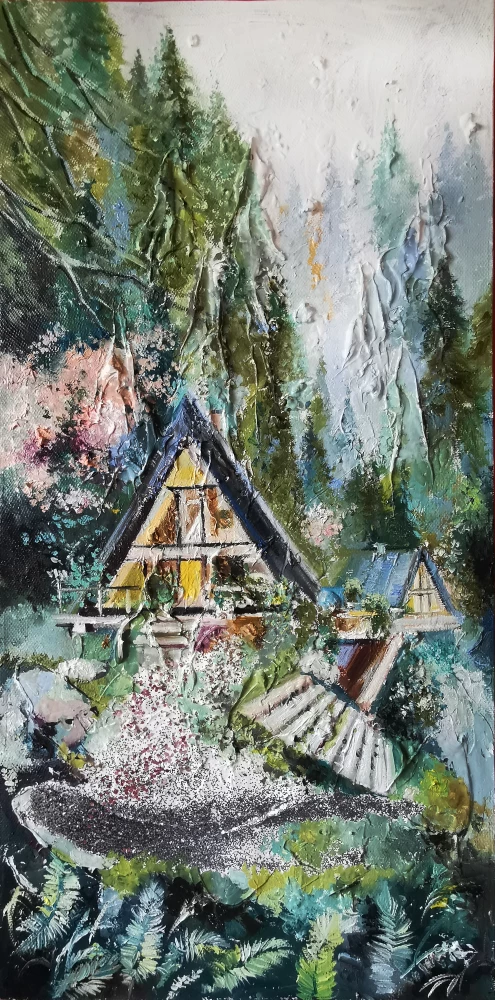 ---
I was born and raised on a farm, where I soon began to pursue art. Nature and all the stars above that surrounded me helped to develop my vivid imagination. They are constant in my art. Growing up I tried so many various things while creating.

You can find various styles in my portfolio, which has finally shaped itself in 2018 after successfully finishing my biggest project yet - 366 project.
---
There in Russia, I started to learn academic drawing. I left Russia at the age of 17 for Slovenia. At the age of 19, I had my first personal exhibition of my paintings in Ljubljana.

I believe everybody can learn how to draw. My favorite techniques are pencil and marker on paper, mostly the works are pretty dark and monochrome with many details. My goal in illustration is to build a proper atmosphere in drawing. I am drawing because I imagine a world without limitation of what should be possible, like Alice in wonderland.
Slovenian artists
Slovenian artists
Slovenian artists