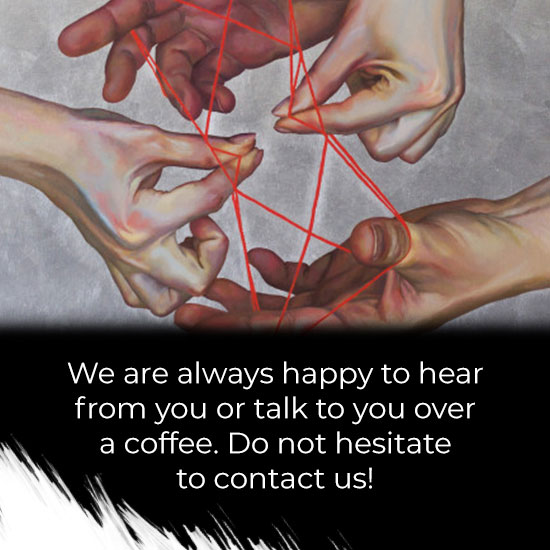 We are always happy to hear from you or talk to you over a coffee. Do not hesitate to contact us
CONTACT US
VICTORY ART Rotterdam Office:
Mathenesserlaan 208, 3011 GC Rotterdam, Netherlands
E-mail:
victory@victoryart.eu
Phone number:
+31620984621

Contact our art Rotterdam office, our team of art enthusiasts is eager to help you decide about your next fine art piece.
Either call us, write us an email, or message us on social media with your comments, questions, or ideas. We will get back to you as soon as possible!

VICTORY ART Slovak Office:
Puškinova 1423/12, 052 01 Spišská Nová Ves, Slovak Republic
E-mail:
victory@victoryart.eu
Phone number:
+421902245758
E-mail: victory@victoryart.eu
Phone number: +421902245758