David Tešinský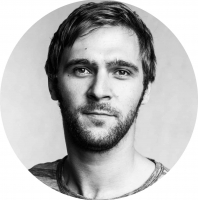 I'm a freelance photographer of the 'people's stories'. My aim in photography is to kill the stereotypes and open eyes. I'm searching for controversial or somehow special lifestyles and destinies all around the world.

I've photographed f.e. : women in the war-zone in Ukraine, exorcism in Ethiopia, revolutionary youth in Iran, Indigenous victims of wilful fires in Amazonia, tragicomic life of Japanese businessmen, and plenty more.
Ever since I started photography in 2006, my pictures have been published by some of the world's major media companies, such as The Guardian, VICE, VANITY FAIR, Le Monde, Spiegel, Stern, The Huff Post, and more. I have done solo and been part of group exhibitions all around Europe, the United States, and also the Middle East. Due to my diverse experience, I had the pleasure of being awarded six times in Czech Press Photo, and Sony World Photography, got nominated by World Press Photo, and some more. In 2018, I got an opportunity to teach photography and photojournalism at Prague College.
Are you interested in a commission artwork made by David just for you?

David Tešinský is present in these categories: