Nikola Alipiev
Born - Kardzhali, Bulgaria, 1977
Work & live - Sofia, Bulgaria
Education: Masters of Fine Art - National Academy of Art Sofia
I'm an artist from Bulgaria. I fell in love with abstract painting because it is unpredictable and interesting as a technique that requires all my attention. I use the wet-wet technique with pigments and different oils. This way of creating art is quite interesting, painting leads the artist in some unknown, random direction. It takes a lot of stubbornness to get what the author has done. I try with the knowledge I have and the chance to work together, not to hinder ourselves. In fact, what seems like chance is the result of a lot of experiments and labor. I like to work with light and shadow, warm and cold shades to create an abstract world. I like everyone who sees the picture to see different things and to understand it with his own fantasy.
Right now I'm more interested in experimenting with different materials, such as oil, various solvents, pigments, etc. I was always interested in the technique and technology of painting with color. My work is almost entirely color painting on canvas, and abstraction is my latest passion. I feel that it provides me with a different point of view to create my art, with a different motivation, or maybe it's just a feeling of going back to childhood. Abstraction is to be the search for new shapes without the limitations of realism, surrealism, or conceptualism, with which I worked for quite a while. I think that's what truly drew me to this journey.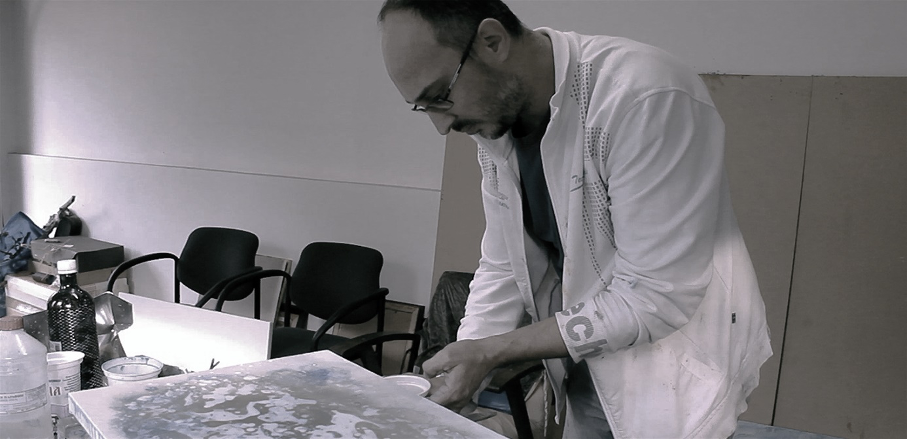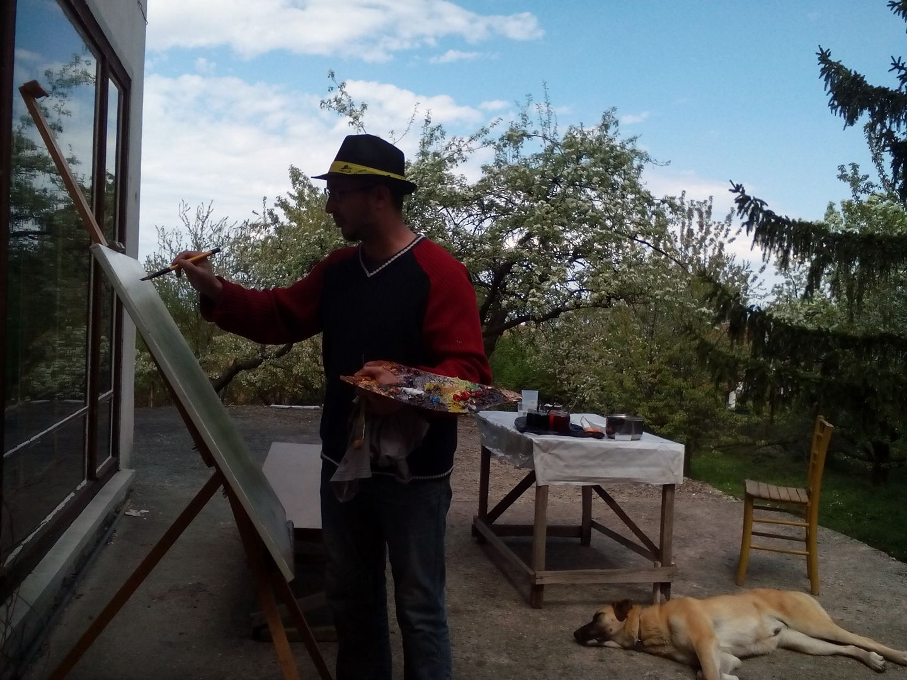 If you would like to get to know Nikola more and discuss his work, send us a quick email at viktoria@victoryart.eu and we will schedule a video call for you!
Nikola Alipiev is present in these categories: