Olga Chajmova Holcova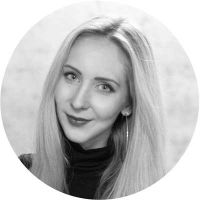 I love to express myself through paintings! Every single piece has positive energy I put into because when I'm starting to paint, I forget all my worries. There is only me and the canvas!

At this moment I enjoy my life not only in a personal way but also in a professional way! I am sure you can feel that joy and good vibes from my paintings too! Just enjoy it!
A couple of years ago I worked in an office but with the bohemian soul that I have, it was not satisfying to me at all to do paperwork. The passion for painting was always there but a part of me was scared to start. Then my two kids were born and I realized how I was supposed to teach them to follow their dreams even if I´m not following my own. And this is where my artwork started.
Are you interested in a commission artwork made by Olga just for you?

Olga Chajmova Holcova is present in these categories: