Peter Hruška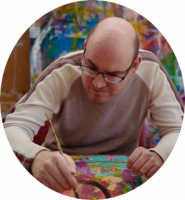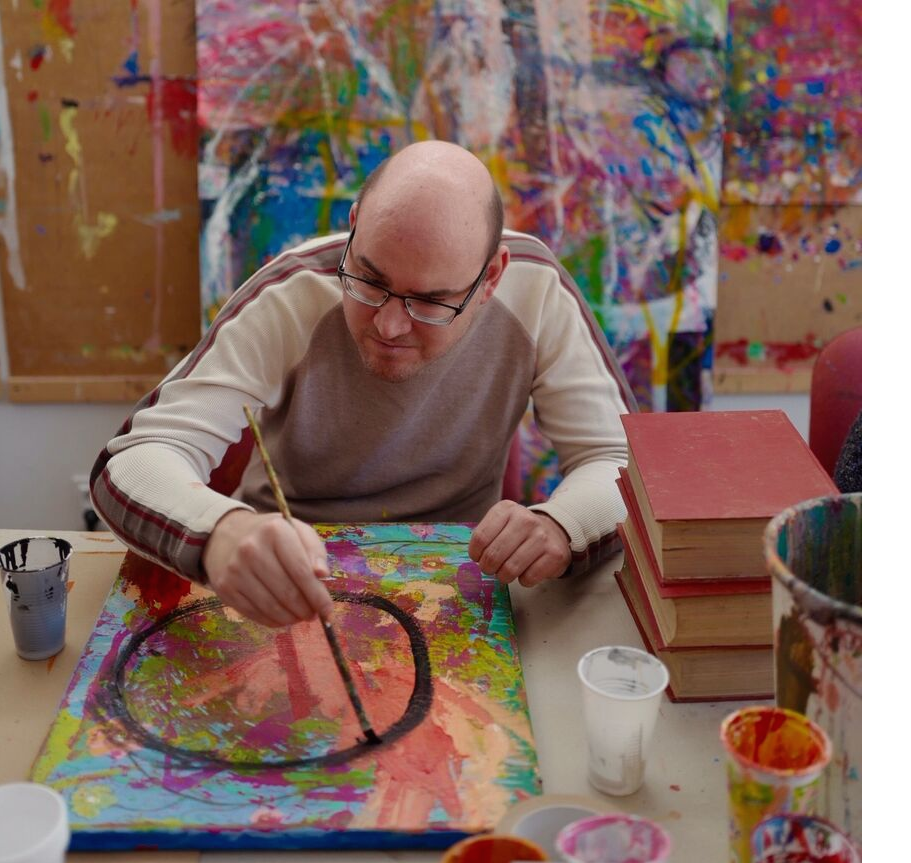 34-year-old Peter is one of Maják's most reserved residents. While not one to show much emotion, Peter still has a deep attachment with Maják, the place he calls home.
A man of few words, Peter always plans his schedule marked by pictures. He loves his art therapy sessions and can't help but enjoy outdoor activities such as visits to nature, walking in galleries, and horse-riding. In his free time, he can be found watching comedy TV, doing simple math, and playing games. Despite, or perhaps because of, his visual and auditory impairment, he is bestowed with a good memory that can memorize his experience through an imaginative perception of the outer world. Such a gift is expressed in several creations of his.
If you would like to get to know Peter more and discuss his work, send us a quick email at viktoria@victoryart.eu and we will schedule a video call for you!
Peter Hruška is present in these categories: