Simona Dostálová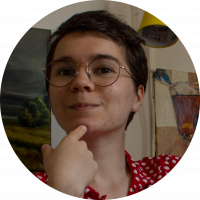 | | Painting is magic. What I try to create is not reality but it's not fantasy either. What it actually is, what makes a thing real? I always look for things strange and bizarre but at the same time I am attracted to beauty and I strive for some kind of beauty in every single one of my paintings. |
| --- | --- |
My brain takes in what is around, mingles it, plays with it, adds something of its own and then lets it out, on a canvas, into the world. Sometimes it's a process, there are fragments that I consciously want to put in place, ideas that I want to incorporate, and fill in the holes. But sometimes a picture just stands out in my mind on its own and demands to be captured, right now, as it is.
My name is Simona Dostálová and I come from the Czech Republic. Right now I am in my last year of medical school, studying in Prague. I paint with no formal education in arts hence I've always struggled to identify myself as an artist. I started to draw when I was a child but a big change happened when I was sixteen and I became interested in visual arts and popculture and out of nowhere I started creating big poster-like black and white paintings of old Hollywood stars. It was just something what I did for myself a few years while going to grammar school, which I finished successfully.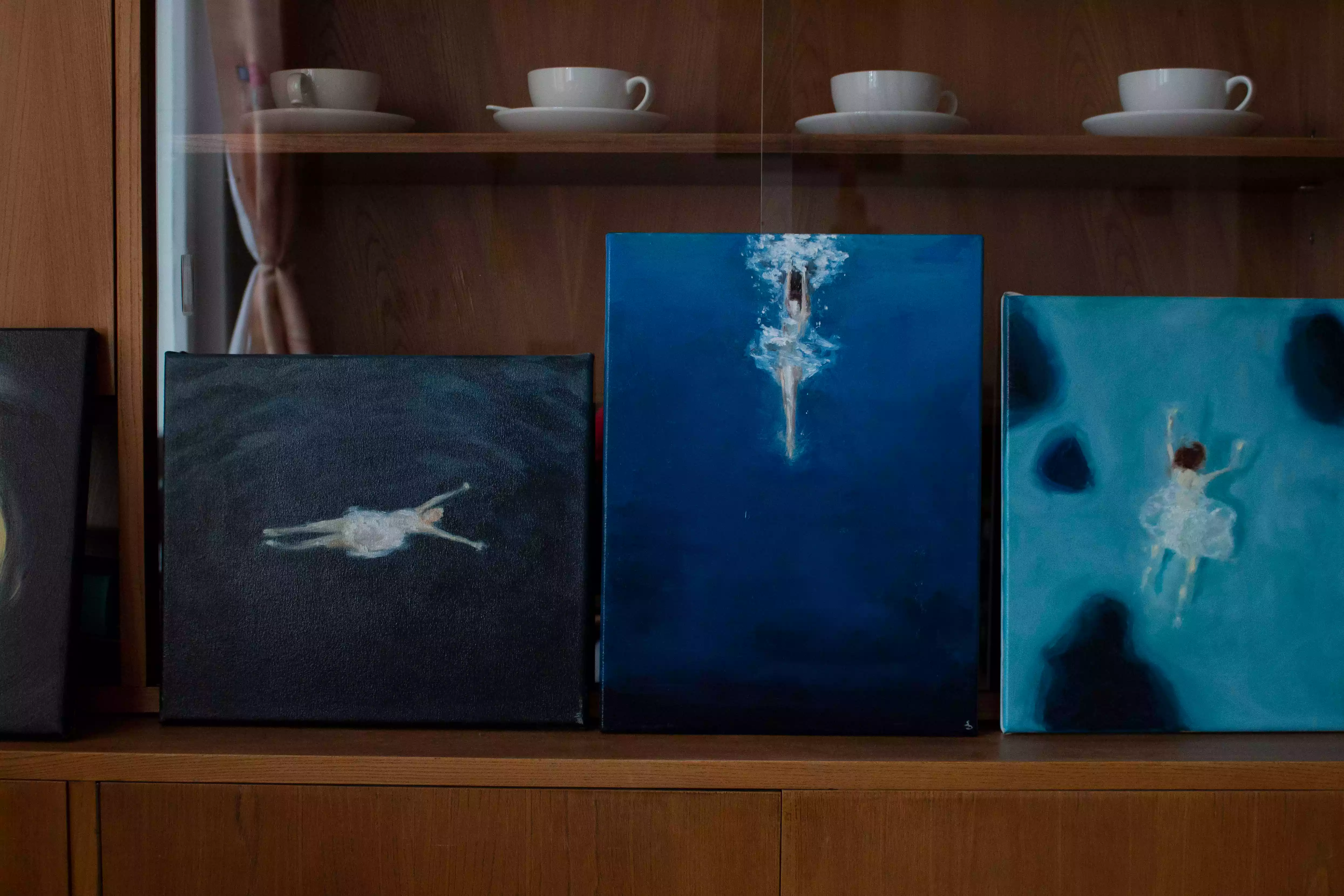 When I started attending medical school, I was still drawn to arts and went through a short course of oil painting lessons in Prague. That was the point when I learned basics of work with oil paints and a door opened before me. I started with familiar scenes of my hometown, still lifes of objects I liked or found beautiful and interesting. Slowly I immersed myself in a different world full of colors and started exploring more unknown and dangerous waters, metaphorically but also literally because water became one of my favorite themes.
Last year I finally managed to organize my first ever solo exhibition in a small café in Prague, with a name 'Summer – Home', featuring my early work. Right after, in autumn, I had the pleasure to show my latest work in the Scout Institute in Prague which was a success for me, as a self-taught artist.
Now I continue on my creative journey, trying to find the best ways to express myself and my feelings. I put a piece of my mind and my heart into my paintings and I hope you can feel it through the canvas.
Education:
2016-2022: Master's Degree in General Medicine, First Faculty of Medicine, Charles University, Prague
2021: Erasmus+ Study Exhange, Brussels
2017: Oil Painting Course for Beginners, Draw Planet, Prague (8 week paid course in art school)
Exhibitions:
July - August 2021: Solo Exhibition, 'Summer-Home', Café Ad Astra, Prague
November 2021: Solo Exhibition, 'Hyponosis', Scout Institute, Prague
Are you interested in a commission artwork made by Simona just for you?

Simona Dostálová is present in these categories: