Women's Day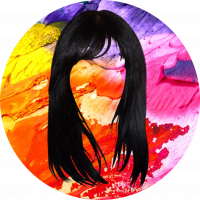 Women's Day is an important celebration for us at Victory Art. That's because female professionals have a lot in our lives to this movement. If it wasn't for many brave women who broke every glass ceiling and knocked down every door to where we are. We want to raise a glass to the community. And while we know there is much more to be accomplished: from fighting for basic rights in many places to combining centuries of institutionalized, deep-biases in others - it remains a movement to celebrate all over the world.
We are celebrating this Women's Day by partnering with some of our female artists and other female-owned businesses to create special packages for you.
The offer will only last until the end of the month so hurry!
About Victory Art
We are art lovers keen on the playing field in the art market. Eastern and Central European artists, most of their talent, are largely underrepresented in the global art world. We want to correct that by bringing the beauty and messages these remarkable artists have to offer. This Women's Day, we showcase some of the works from eight of our talented female artists
About Vinoos | The Real Wine Gum
Inspired by the authenticity, traditions and universal relevance of wine, Marleen Teters and Mireille Reuling combined their expertise to create real wine gum: pouring wine into an edible form. What a party! Finally, you can re-create that relaxed wine moment anywhere at any time with an edible wine tasting, alone or with friends. Real Wine Gum is not a candy for children, but "adult luxury happiness". It is suitable for vegetarians and it is gluten, fat, nuts, gelatin, and lactose-free. It also contains no artificial colors. It meets the requirements of consumers in the field of health, as well as the demands placed by the government.
About MG Hodinky
Slovak company MG Hodinky is a big believer in the power of detail. As an exclusive importer of André Mouche's iconic elegant, hand-painted swiss watches to Slovakia and Poland, they ensure the products are high quality, timeless, and most of all unique to its owner. Accessories such as those available at MG Hodinky are not only complete and look but rather elevate the person wearing the look.
Women's Day is present in these categories:
---
Need more help?
| Certificate of authenticity | 14 days money back return policy | Safe checkout guaranteed | |
| --- | --- | --- | --- |