Yuri Gudkov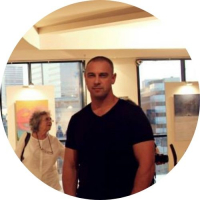 Yuri Gudkov was born in 1977 in the city of Perm, located on the banks of the Kama River in the European part of Russia near the Ural Mountains. In 1980 he changed his place of residence with his parents and moved to Crimea, located on the northern coast of the Black Sea.

I graduated from school in 1994. At school I began to draw on the desk, the notebooks and color spray on the walls. Between 1994 -1998 I attended the Crimean institute of economics and business law, combining a visit to the drawing studio and taking lessons from the master class.
In 2000 I moved to Israel and that is where I began to seriously paint and study art. Active artist in the society of artists Natanya and Herzliya since 2012, my work is mostly large scale mixed media paintings, and my tools include custom-made knives and large-format brushes.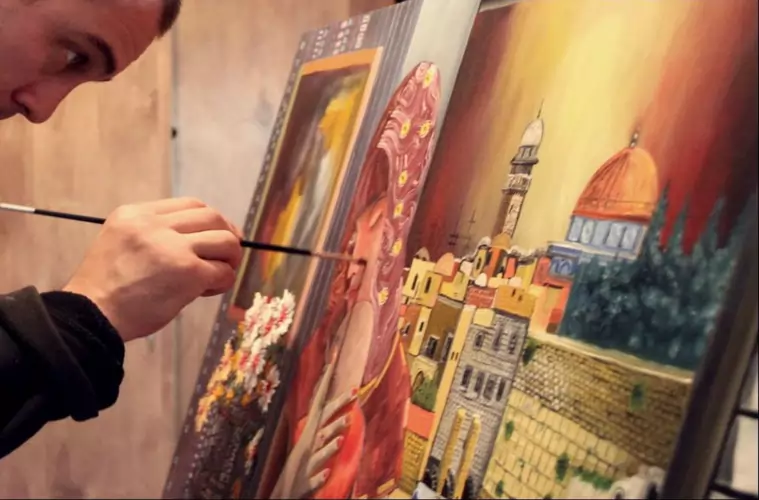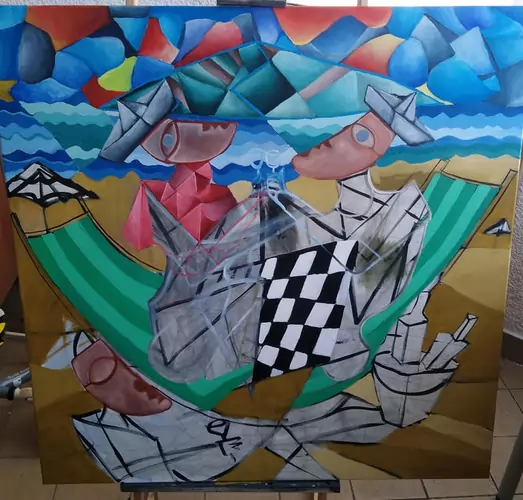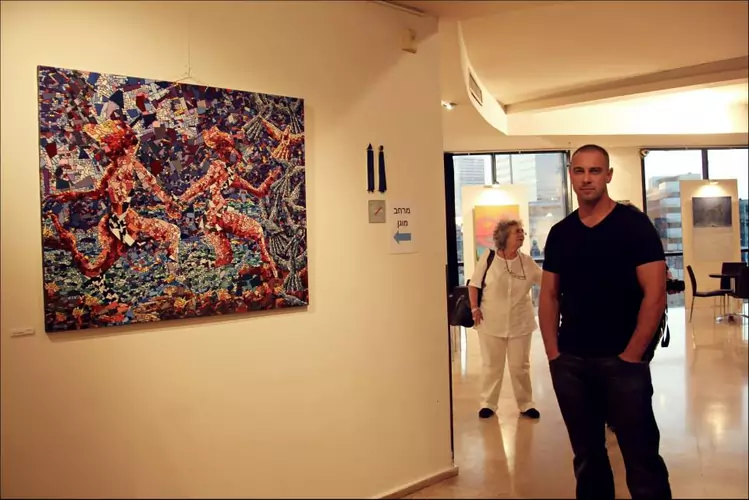 I look all the time for a new style and technique of drawing, trying to mix different styles. I paint with oil and acrylic on canvas and on a tree. After 18 years of life in Israel, I moved my place of residence and work. I live and paint in Slovakia.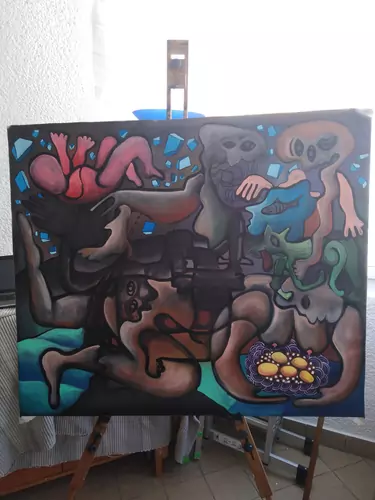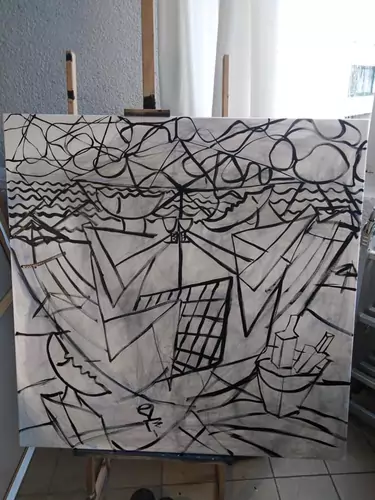 Exhibitions
Israeli Exhibitions
29.04.14 – 22.05.14 exhibition group in Herzliya
06.07.14 – 25.07.14 exhibition group in Raanana
26.08.14 – 28.08.14 exhibition group in Tel-Aviv
04.09.14 – 24.09.14 exhibition group in Herzliya
24.03.15 – 21.04.15 exhibition group in Natanya
01.07.16 – 30.08.16 personal exhibition in Tel-Aviv
Slovak Exhibitions
08.06.2021 personal exhibition in Bratislava, Ruzinovska Gallery
Are you interested in a commission artwork made by Yuri just for you?

Yuri Gudkov is present in these categories: