Monoscope
Use Phone to See This Art on Wall
This painting is also in Augmented Reality – to see the video animation, you must view the image with Artivive app through your smartphone.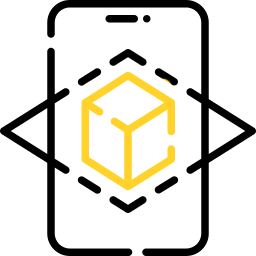 View Art on your Wall
The use of a circular canvas creates a definition within the line to portray a cathode-ray tube. The artwork is permeated by the fascination with lines that develops into an infinite variety of shapes into an abstract composition. The color usage creates a colorful impact for any room and space that needs a pop of color.