Art Talk: Georg Bak on Art In The Digital Age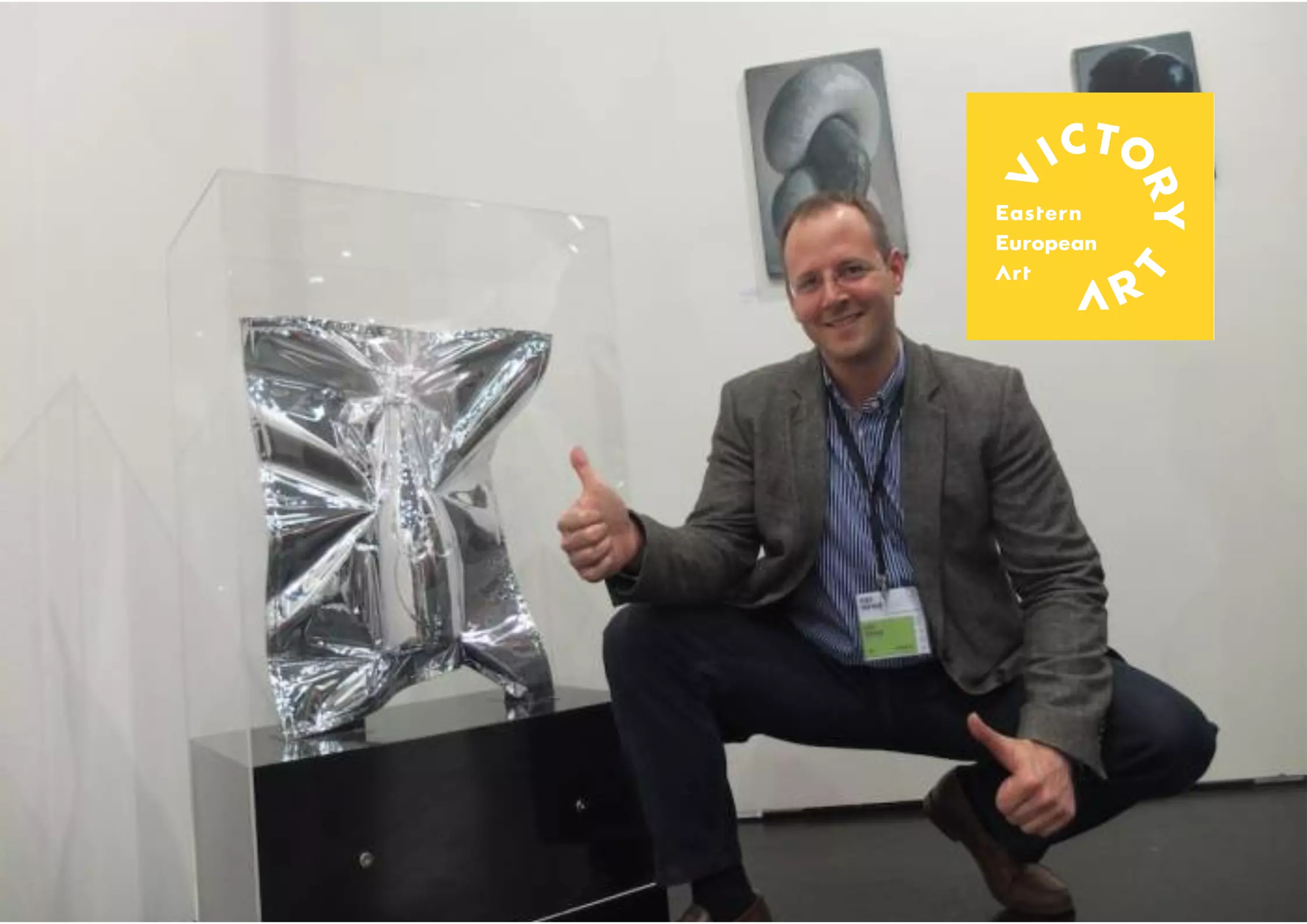 15.11.2020
In a recent interview with Georg Bak, an art advisor who provided some insight into his involvement with the art market in the digital age. He discusses how non-fungible art tokens will be the future of the art market.
1. How did you start working in the art market? What are you working on at this point? What do you specialize in right now?
GB: My art career started around 20 years ago at Hauser & Wirth. I was a sales and research assistant to Iwan Wirth in the secondary art market. I was leading a small team of researchers in London. That was a very exciting time as I got to know a lot about how the art market works from one of the biggest dealers in the world. I moved back to Switzerland to work for the Lichtenstein bank called LGT bank, where I was advising some art collectors on how to build their art collections, buying and selling art.
Later on, I opened up my own gallery focusing on photography and digital art, and also on the history of digital art.
I was becoming a specialist in generative photography, which is not such a well-known movement in art history, but it is very important. It was basically the beginning of digital photography in the 1960s. I worked very closely with the pioneers of computer art- many of them still alive today. I also continued building up a few major collections on this topic, and I am now the curator of the GENAP Collection based in Switzerland. Around two years ago, I started to advise some of the blockchain startups in the Crypto Valley. I joined 4ARTechnologies as a strategic sales advisor for key clients. We developed a new technology particularly in order to create fingerprints for artworks, and this is a new way to authenticate artworks. We also use blockchain technology. This application is now available to download on the iOS app store.
2. What do you perceive that people who understand the art market are always wrong about the art world?
GB: The art market is mainly perceived through media, and the media is interested in writing highlights about high prices. So people think that art is expensive and it's an asset class where one should invest in. Most people don't see the other side of art production. In reality, most of the artists and galleries are actually having a tough time surviving.
3. Can you name the galleries that help build new careers for new artists?
GB: Gavin Brown is a good example, but unfortunately, the gallery was one of the victims of Covid and had to close this year. Another gallery is Johann Koenig in Berlin.
4. How can a regular artist become one of those few who sell their artworks for a million?
GB: Usually, they are outstanding artists. If an artist is extremely talented, he or she gets discovered very quickly. The art market is quite well informed, and there is always a lot of chatter. Collectors are often following the advice of advisors. I've seen quite a few such careers rising where the first and second shows of these artists were already sold out. And in most cases, there is a waiting list of collectors.
If a gallery is not selling to serious art collectors but rather to art flippers, suddenly, the first artworks will be sold at auctions. Sometimes, the prices are rising too quickly. This can be dangerous for an artist's career.
Another factor is also trends. There's often creative marketing behind an artist's career. Galleries are also important to taste and market makers. They play an important role in an artist's career. You need to have influential people behind you, promoting your career, like curators, critics, and collectors.
5. How has your perception of art markets changed since the beginning of your career?
GB: Well, the influence of the internet is huge now. You make a lot of online sales nowadays. Also, the value of an artist is strongly influenced by social media. If you want to predict an artist's career, you may as well look at the social media presence, for example, how many followers does an artist have on Instagram and especially who are the followers How many likes do you get?
For example the famous banana by Maurizio Cattelan at Art Basel Miami Beach last year first did not get so much attention at the opening of the fair. Suddenly when the crowd came in and everybody was photographing the artwork and posting it on Instagram, it became a huge success and they sold out the whole edition. So I think Instagram is becoming more and more important for the valuation of art.
6. How do you see the development of the art industry and technology in the next 10 years?
GB: Every process in the art will be digitized, and all the painstaking paperwork will become digital. We will have a much smoother transaction process in the art world through blockchain technology. I think virtual reality showrooms will become an important way to reach out to a wider audience. At the moment, art fairs are only taking place in virtual reality. I think artificial intelligence will be influential for the predictions of trends for the valuation of artworks. I think our perception and experience of art exhibitions will change through new media. Superblue by PACE and the Teamlab museums are good examples of how artworks are being merchandised by selling tickets.
There is a rise in the NFT market, the non-fungible tokens, which are unique digital collectibles. Some of the NFT are already being traded for more than 50.000 US$.
I also believe that blockchain technology will help artists produce artwork by crowdfunding and let investors participate in revenue streams such as licenses and copyright. Web crawler and blockchain technology will also help protect the artist's copyright and automatize the droit de suite (resale royalties on the secondary market) through smart contracts. I think there are a lot of interesting ideas out there, but the art market needs time to adapt them.
7. How can art collectors profit from these changes in the art market?
GB: I am quite fascinated by the NFT market, which is a novum in the art market. You can build your collection for much less money than spending your money on a canvas. You can buy some crypto art for even $30. Everybody can start to build an art collection. To display and enjoy your art, you need the right hardware such as a Samsung screen. You can store your whole art collection in your wallet and don't need any storage or physical space.
Since digital art will be a huge market in the near future it is also essential to look at the historical digital/physical artworks from the 50s and 60s. In my opinion, those artworks are still undervalued. If I was an art collector, I would undoubtedly buy vintage computer art from the 60s.
8. What would you advise a young art collector at this point? How they can use this upcoming wave of the art industry to their advantage?
GB: One should always buy out of passion and not for investment. At the moment, there is a lot of potentials to buy the kind of art that I mentioned in the previous question for little money. A collector should not follow the crowd but develop his/her own taste.
Check out our full art collections and our guide of collecting art.
You can find more information about Georg Bak here:
Which piece was made digitally?
Scratch to find out!
CHECK OUT OUR BEST BLOGS