Who is Andrea Ehret?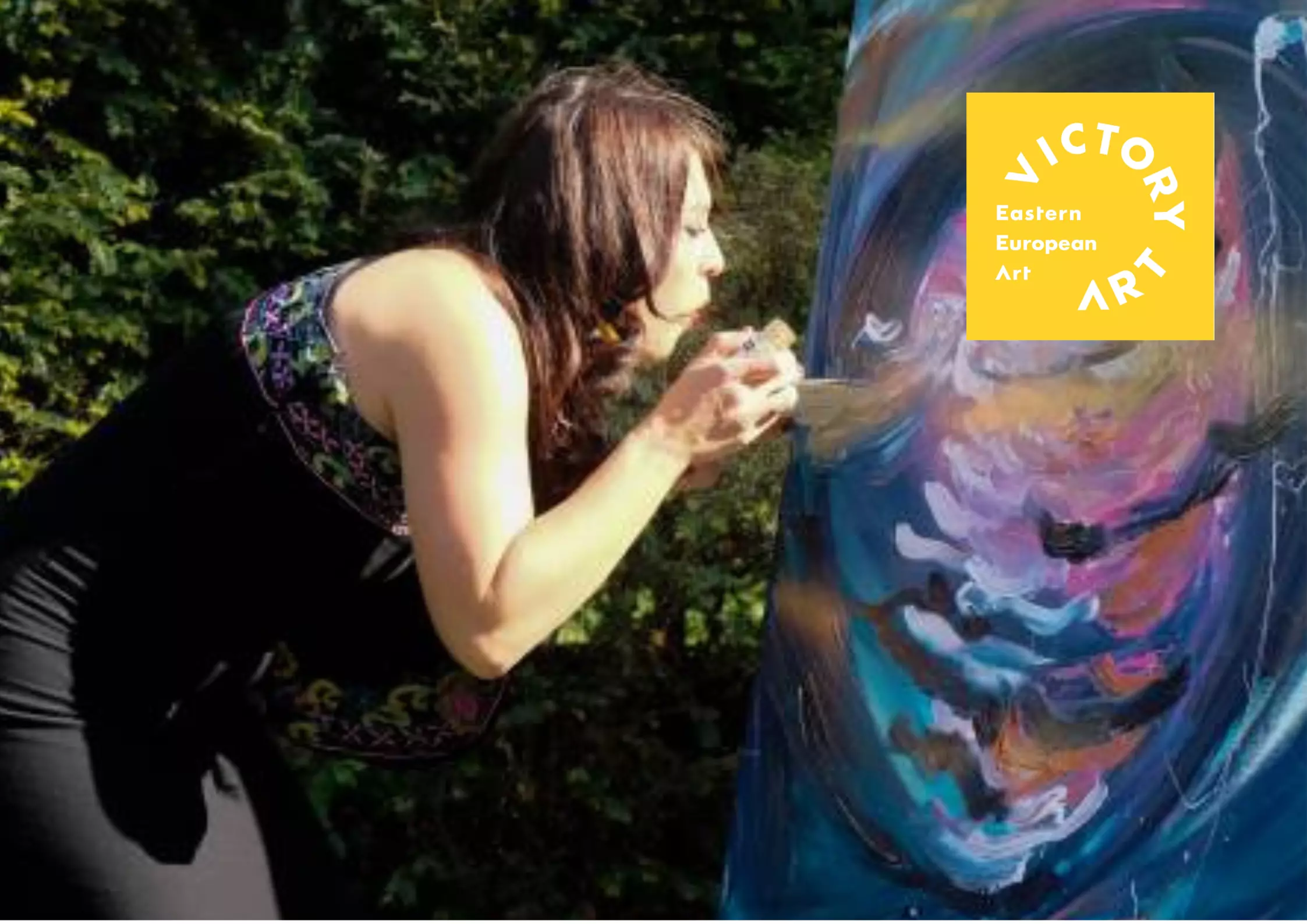 18.06.2019
Who is Andrea Ehret? Andrea is one of Victory Art's aspiring and talented artists. Through her art, she wishes to portray a brimming and fierce life.
Who is Andrea Ehret? Andrea is one of Victory Art's aspiring and talented artists. She is a bright, talented mind from Slovakia who approached her passion for art ever since she was a child. Through her art, she wishes to portray a brimming and fierce life. Her passion for art stems from her experiences growing up. As a child, she had always been trained by her parents to work with an artistic eye. Through this, she learned to recognize abstract beauty and encourage the artistic soul in herself.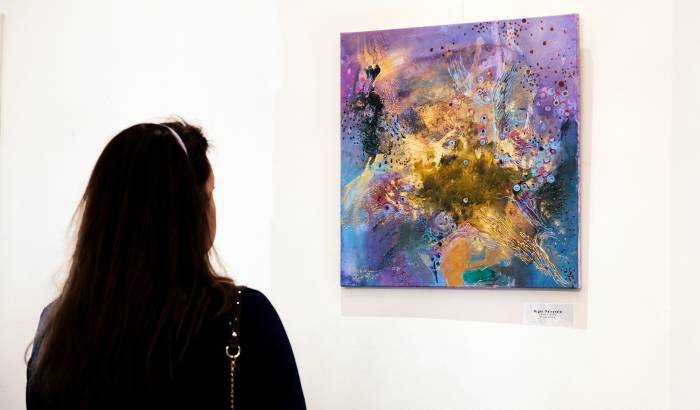 24K Feelings Opening at Slovak Embassy
"When I was young I thought that being an artist means drinking wine and create in night hours, however, the reality is that it requires a lot of hard work, dedication, and time," says Andrea. The inspired artist began her artistic journey by taking up art classes and reading biographies of 19th-century artists. At the beginning of her work, she explored her talent in canvases through oil paints and playful techniques. Her style has seen numerous changes; it fluctuates and evolves, as does she herself as an artist. She mentions that art has always been a part of her; it is one of the few aspects of life she deeply connects with. It calms her down, gives her much-needed space. But when she paints, she engulfs herself in her work and presents her unique take on the canvases with passion. This is her idea of sincere work. Her intended expressions in paintings are not limited but rather boundless. They can represent dreams, the current state of mind, real-life situations, or natural experiences. Sometimes the artistic outcomes can be spontaneous, yet sometimes the idea expressed on canvases has been carried on by her for months at a length. Her paintings are a reflection and contemplation of the world.
Art as therapy
Art therapy is another element of her work. This complements her passion for art with psychology. To her, art is one of the most healing activities which is due to the emotional aspect of art. Not only does visually subjecting yourself to artworks lead to changes in your emotions and moods but, according to her, creating art itself is an experience that can make the artist feel more confident in herself and can make her reconnect with herself. She believes that paintings offer this piece of humanity which is incredibly passionate. It entails fears and emotions which are the feelings expressed. it is real and that is why people respond to it.
Do you know art is also good for our mental health, you can read more about it here!
24K Feelings
Her search for her unique design followed its natural course of action and finally came together with a golden embrace that represents the 24K Feelings. This inspiration came to her when she first experimented with golden tint in her canvases. This gradually led to her explorations with golden dust powder, creating a dramatic effect on her paintings. Yet, she wishes to be authentic and through this exhibition, she intends to portray an illusion of the inner and outer world.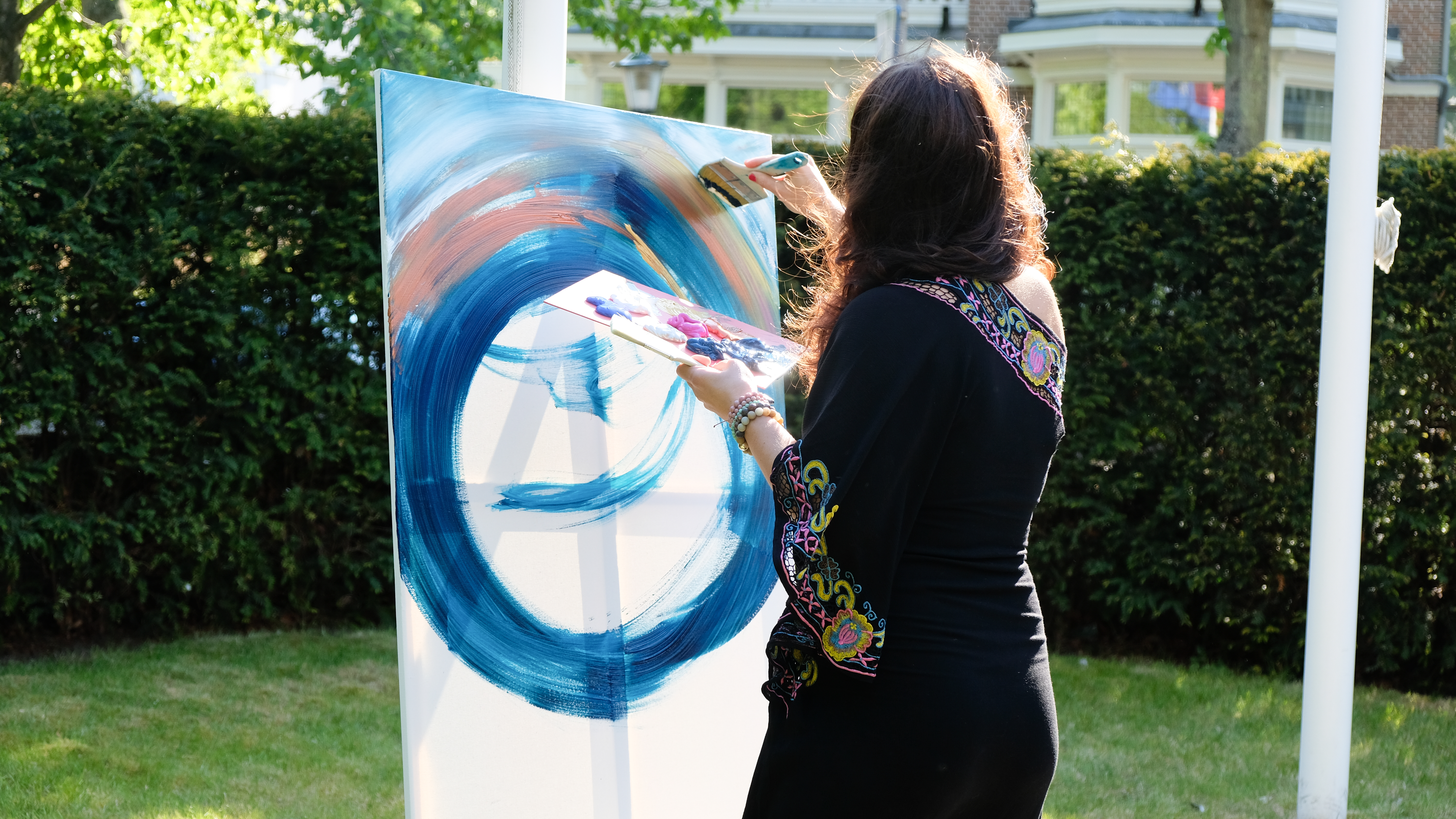 Want to see more work from the 24K feelings collection, click here, you can also visit Andrea Ehret's page for more information on her story! You can also check some of our other art collections here. And now you can try out our new AR feature with your phone to see how your selected paintings are going to look on your walls at home and office! Don't forget, we are always here to help you, feel free to book an appointment with us!

Which piece was done by Andrea Ehret?
Scratch to find out!
CHECK OUT OUR BEST BLOGS