5 Surprising Facts about Central and Eastern European Art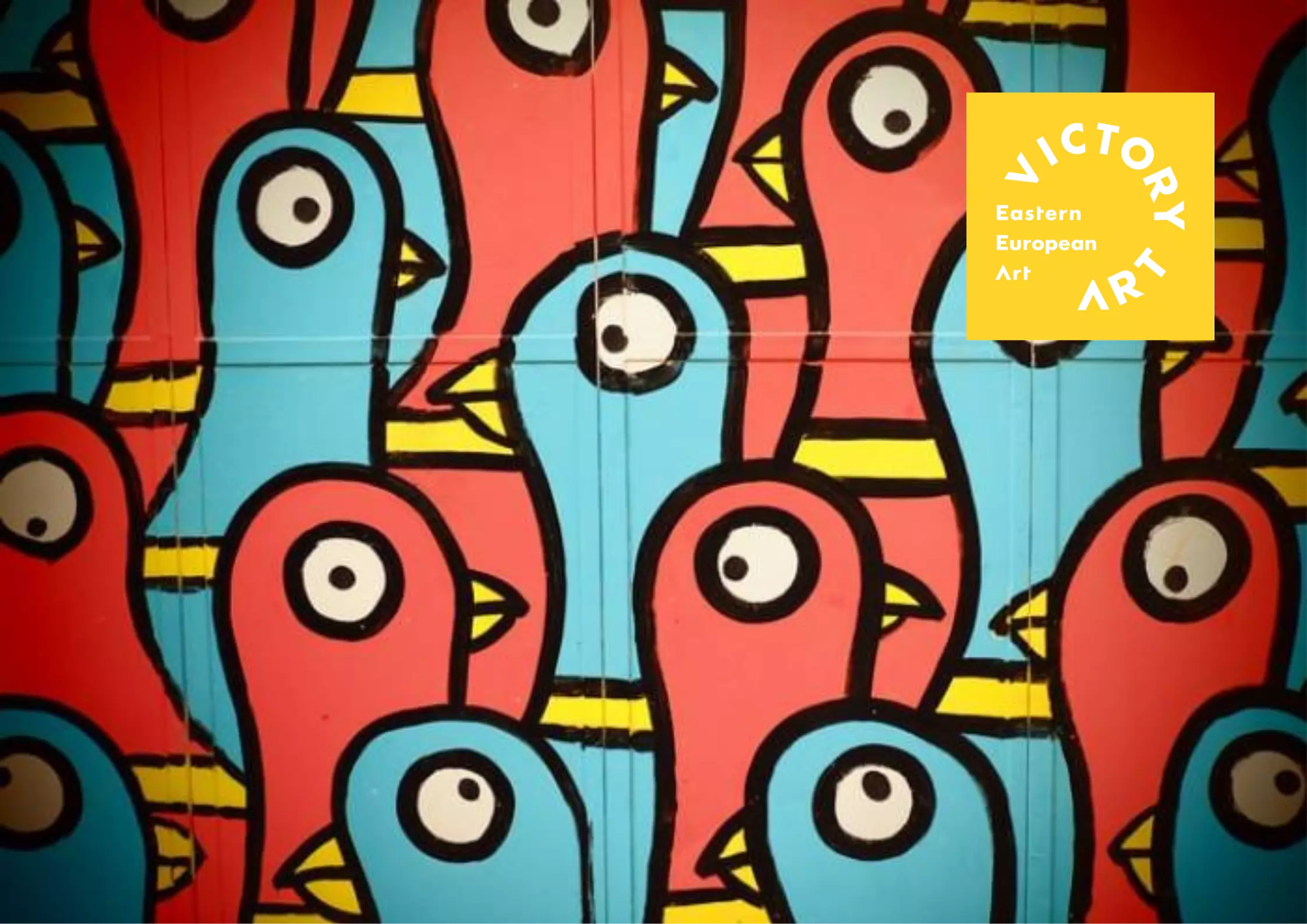 05.12.2020
Why Central and Eastern European Art? We share with you some facts that are specific to Central and Eastern European art. More importantly, it tells you where to start looking.
When we think about Central and Eastern Europe, one of the initial few thoughts would normally include Stalin or the Soviets, and when talking about Central and Eastern European Art, one mostly remembers the graffiti on the Berlin Wall and the propaganda posters under the soviet rule. During Soviet rule, art was also censored to fit Stalin's ideals of a Soviet state, which hampered the artistic practices of many Eastern European artists. Though with the fall of the Berlin Wall one would expect the art and culture to open and thrive, however, this was not the case.
It's been years since the Berlin Wall fell, and yet Central and Eastern European artists have not been receiving their due credit in the Global Art Market. Below mentioned are some of the facts regarding the Central and East European art market to this day.
Check out our article, A Brief Art History of Central and Eastern European Contemporary Art to learn more!
Fact #1: Central and East European Art & Post-Communist Context
Historically and culturally, anything related to Central and East European countries is viewed with a post-communist context. The post-communist outlook is quite restrictive and misleading as art buyers and collectors of Eastern European art usually expect communist art. Eastern Europe is a region of cultural crossover and constant flux. Furthermore, the expectation needs to be distanced from the reality of Eastern European Art.

Fact #2: Eastern European Art Academic Training
The Art Academic training during the soviet rule placed great importance on technical skills. However, even after the end of Soviet rule, Art academies in these countries still remain the same, where technical knowledge is of greater importance than originality. High stress placed on technical skills places restrictions on the subject content of the artwork itself.
With a technical focus, in recent years the art market is modest compared to western standards. Though interestingly, very few inhabitants from Central and Eastern countries collect contemporary art.
Fact #3: Under-representation of Eastern European Artists at Art Fairs
Historically, Art Fair has been an important component of the Global Art Market. They have been the best place for representing established and emerging artists to all potential art buyers and collectors.
However, in 2015, there were less than 4% of the 500 galleries at Art Basel and there were three satellite fairs that represented Eastern European Art. At the same time, there is still no single art fair that provides a comprehensive overview of Eastern European Art.
Fact #4: Under-representation of Eastern European Artists at Auction Houses
Similar to art fairs, auction houses did not carry Eastern European artworks. In 2016, Sotherby's Eastern European Art collection carried 60 artists from Romania, Yugoslavia, and Czechoslovakia, while carrying 60 from Russia. However, only 6 of these works dated after 1990.
At another auction house, Saatchi Art, one can also find the most extensive selection of Eastern European art on their website. The Saatchi Art website is the ' world's largest online art gallery ' with 370,000 works available online.
Fact #5: Finding Eastern European Art & Artists
As noted Central and Eastern art and artists have been overlooked by the Global Art Market, this also means that not many people have invested or collected Eastern European art over the years. While Saatchi, Sotheby's, and other galleries carry some artists from Central and Eastern Europe, many of them have still not been promoted.
If one is looking to find artists and art from these regions, with minimal commercialization of East European art one has to adopt old ways of finding these artists. The best way is to visit Eastern Europe and hunt around artists and artworks!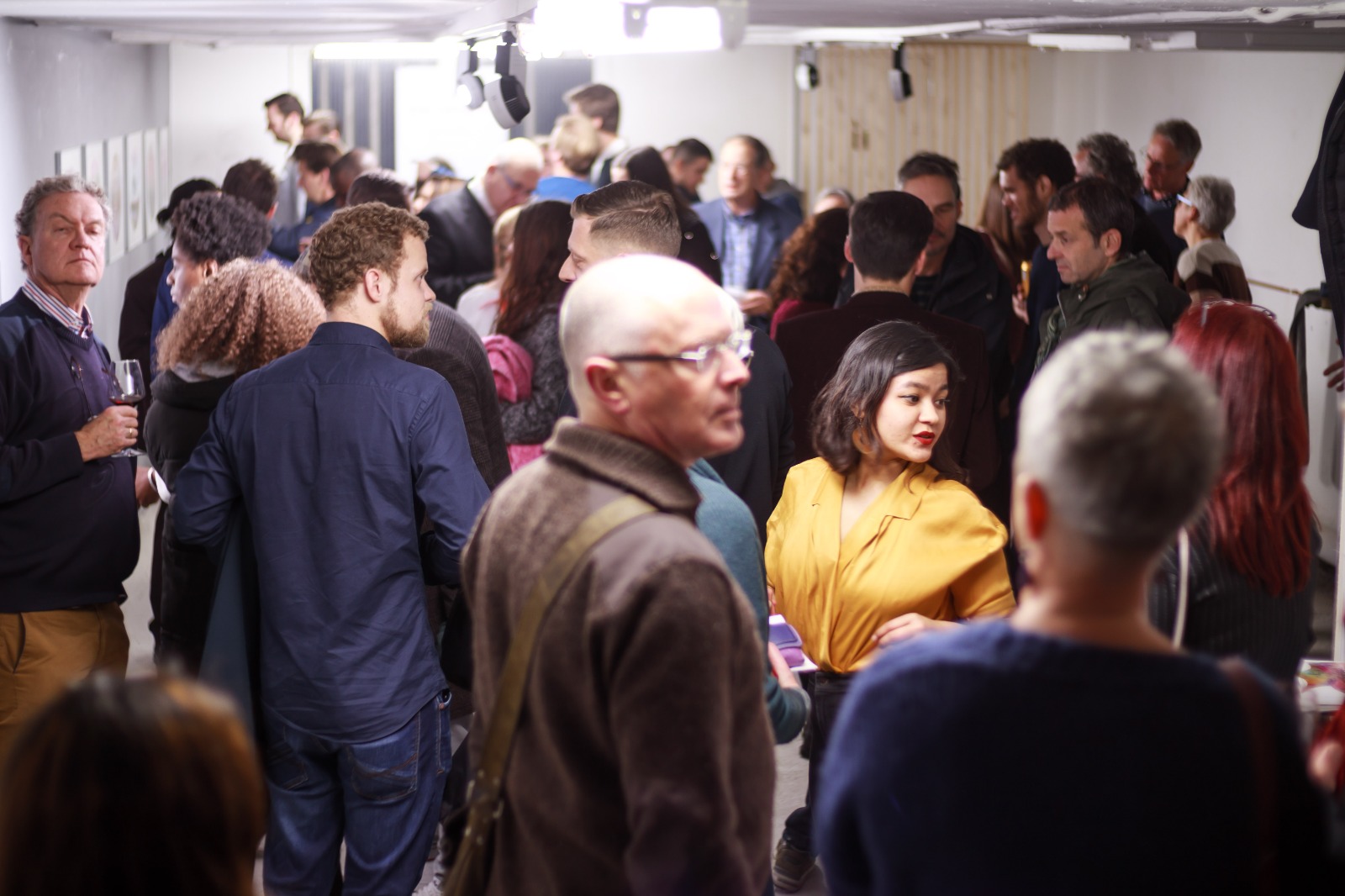 You can visit our artists' page to discover more about Central and Eastern European artist as well as their work. For more information on the brief history of Central and Eastern European Contemporary Art, please visit the page. For more inquiries regarding our art services, you can always make an appointment with us to have further discussion.

Which artwork shows influences of Eastern and Central Europe?
Scratch to find out!
CHECK OUT OUR BEST BLOGS