Victory Art's Victorious History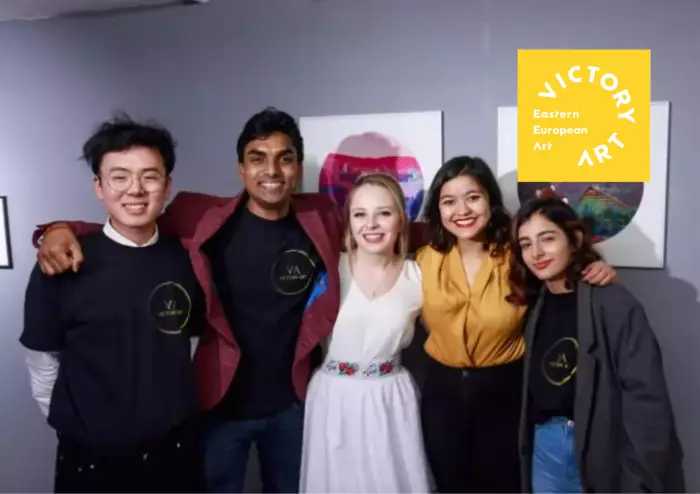 14.11.2022
This Blog dives into the backstory of Victory Art and how it came about. It also talks about its mission and how Victory art has worked and continues to work towards it.
The Beginning of Victory Art
Victory art was founded by Viktória Pikovská in 2018. As a passionate photographer, she fell in love with the arts and decided to pursue a bachelor's in liberal arts in Prague. It was there that she learned about the troubling lack of opportunity for young artists like herself, who were stuck in an industry that lacked diversity and independence.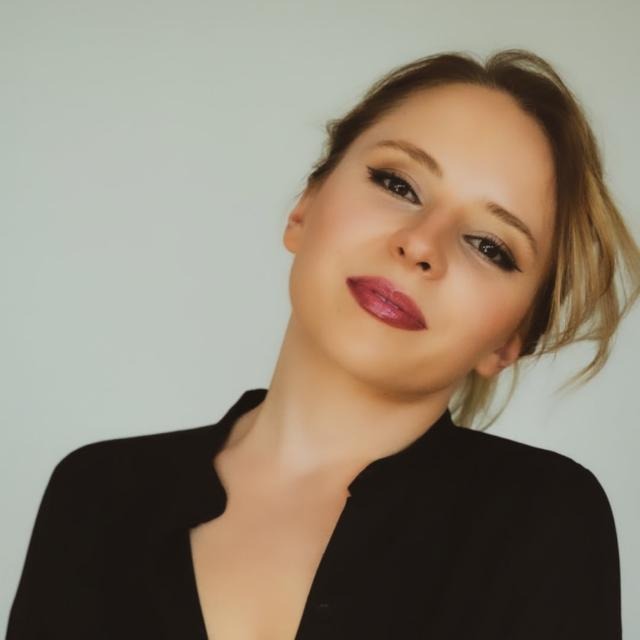 Viktória Pikovská
At just the age of 21, Viktória Pikovská decided to take a leap of faith by moving to the Netherlands and establishing Victory Art. As a newly formed entrepreneur, Viktória Identified a need for change in the art industry and dedicated herself to creating a more favorable market for artists. She felt that something was missing in the Central and Eastern European art scene, which is why she choose to put so much of her energy and determination into creating a marketplace that would help shed light on emerging CEE artists.
What does Victory Art do?
When Viktória Pikovská first applied to FAMU Art college in Prague, she immediately noticed that many talented artists were being overlooked. She realized that the fate of these people's art careers was being placed in the hands of a group of people and their personal preferences. She found that this not only dictated whether these people could get enrolled in the school but also whether they should be an artist at all. It was here that she instantly noticed a need for change. Thus, she founded Victory Art and strives to help emerging artists find their foot in the global art market.
Victory art offers several different services to help artists establish themselves, including one-on-one consultancy, Informative seminars, and a marketplace for artists to share their art. Victory Art takes the role of representing, promoting, and managing emerging CEE artists, this entails that they act as managers, spokespersons, and talent promoters for the artists they work with.
As well as offering services and a marketplace for emerging CEE artists to share their work, with the help of its artists, Victory art also offers several different services to its marketplace clients. As a customer, you have a handful of different options when it comes to acquiring art from Victory Art. These different services include Purchasing art, renting art, art on commission, client consultation, and live art performances. By tailoring to a wider clientele, Victory Art can not only offer more options for its clients but also more opportunities for its artists.
By tailoring its company to the world's fast-paced development, Victory art can offer a more trustworthy, flexible, and affordable marketplace for contemporary art. Victory art offers opportunities and guidance for underrepresented CEE artists to get their work out there and start making something of their art career. Victory art also recently started working with AR and as a result, all artwork displayed on the site can be viewed in AR from your mobile device. It is technological advancements such as this that keep Victory Art ahead of the game within this industry.
What has Victory art achieved so far?
Shortly after founding Victory Art, Viktória secured a collaboration with the Deafblind Residency of Majak and was able to successfully exhibit their work in exhibitions in and around the Netherlands. This led to Viktória Pikovská being featured in Forbes Slovakia and many other media press releases.
After securing its first collaboration, Victory art went on to host numerous exhibitions across different countries throughout Europe, including Austria, Poland, The Netherlands, and Slovakia to name a few. This also included exhibitions that took place in several government embassies throughout Rotterdam and Den Haag. Victory art has also managed to host two online exhibitions, giving customers the opportunity to view hanging artwork from the comfort of their homes. It is currently holding an online exhibition in collaboration with the Visegrad fund to help bring more awareness to artists from the V4 countries.

V4U Online Exhibition
The Visegrad fund is another project that Victory Art proudly partnered with to help better navigate artist through the art industry. Other than the online exhibition, this partnership has enabled Victory art to offer one-on-one consultancy sessions and provide informative seminars for emerging artists. The V4 group is made up of Poland, the Czech Republic, Slovakia, and Hungary and this project is in collaboration with GJW Gallery, The chemistry Production, and the Ari Kupsus Gallery. This project is co-financed by the governments of the respective countries with the hopes of advancing ideas for sustainable regional cooperation in Central Europe.
Victory art also recently collaborated with HB Reavis. In March of this year, an exhibition took place in Warsaw, Poland featuring one of our talented artists, Lidia Lesiecka. More recently, Victory art has also partnered with Mara by FLIPP, which is a fine dining hotspot in the heart of Rotterdam. During this partnership, Mara by FLIPP will have some artworks from victory art displayed in its Michelin-star restaurant.

by Flipp collaboration
The people behind Victory Art
Being the CEO of, Viktória overlooks any management decisions that are being made within the company and guides her employees to make the right decisions whether that be in the field of anything from development to marketing. Victory art has a few employees working in Slovakia that is responsible for the management and maintenance of the Victory Art website. Viktoria also employs several people in the Netherlands, whom she works with on a daily basis to keep up with the development, marketing, and communication that goes into running a business.
Victory art wouldn't be where it is today without the help of the artists that make its services possible. Victory art offers more than 1700 artworks from over 120 CEE artists. It is thanks to the unique curation of artists available at Victory art that makes it the marketplace it is today and gives it the opportunity to offer as many services as it does to its clients.