Annke who? #40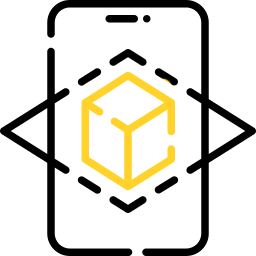 View Art on your Wall
View Art on your Wall
Annke who? series starts from the idea of self-knowledge in order to improve relationships between people and is a continuance from Gradual connections series. I gave up the figurative completely and represented the concept of communication and dialogue in an abstract way, simplifying and keeping only the essence of this idea.
In my works, I want the viewer to observe the relationship between the two or more organic forms and the way they relate to each other.
The works stand out through their strong chromatic contrasts, appear delicate through multiple fine layers of acrylic colors and spray paint and combine slightly glossy surfaces with matte ones.
The title, Annke who?, refers to fragments of dialogue and can provide a moment of meditation on how we interact with others, about the energy, tone, body language and many other aspects of interpersonal communication.
The secondary message is also self-knowledge, because in order to better understand the way we interact with others, we first need to know ourselves.
The aim is not to present the world in a totally optimistic perspective, as an escape from everyday life, to ignore what is happening around us, the political or social situation of our environment, but to improve the way we relate to others and to get to know ourselves better.
Communication with others is very important, especially in the current context, even if it is limited or difficult. However, we can find solutions to maintain relationships with others and also new ways of expression. We may not be able to hug as before, but we can find another unique form of greeting, for example.
Need more help?
| Certificate of Authenticity | 14 days money back return policy | Safe checkout guaranteed | |
| --- | --- | --- | --- |