iZZY iZVNE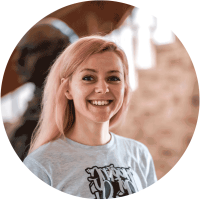 My name is Inna, more known as iZZY iZVNE graffiti and street artist from Moldova. I started my way in 2011 with classical graffiti. Now I work in my own style, which consists of 3D forms and calligraphy, making my walls "breathe".

My style is something between the depth of the cosmos above us and the personalities around us. It is about the opening of undiscovered things. I try to show how deep and colorful can be the reality inside the wall, how limitless can be cosmos above us, how unusual can be the world inside every inconspicuous person, whom we meet in the streets every day.
We lose so many moments of life around us just because we are too busy every day to stop ourselves and open our eyes and soul.​
This is the inner energy that I pour out on the walls and canvases. Each of us is a separate space and at the same time a part of the universe. This is what I am trying to show through my art.
Izzy is also the founder of the movement "Urban Spirit Family", which is developing hip-hop and urban culture in Moldova and connecting people through it from all over the country.
Are you interested in a commission artwork made by iZZY just for you?

iZZY iZVNE is present in these categories:
Need more help?
| Certificate of Authenticity | 14 days money back return policy | Safe checkout guaranteed | |
| --- | --- | --- | --- |