Justyna Kasperkiewicz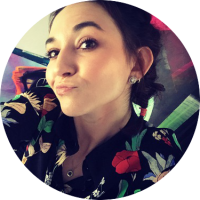 Justyna graduated with the distinction of the Academy of Fine Arts in Łódź – Poland.

My passion, interests, and real work concern artistic fields like oil and acrylic painting, graphics, sculpture, clothing, and textile design, construction, and creation of artistic objects and facilities.

The main focus of my artistic creations is the person, I'm especially inspired by human faces as a determinant of people's emotions.
Consequently that my two original artwork cycles created by me simultaneously are dominated by a motive of the person in a variety of styles and forms. The first cycle presents the vision created with realistic painting and a flat graphic that completes the space and gives an individual character. The whole creation is presented in a kind of disturbing atmosphere and monochromatic colours.
The second cycle of my artwork is about colours. It shows and points out the depth of the structure of the human body with a balance of expressive colours and blackness. The use of paints in neon colours gives the paintings a new, interesting quality and individual character.
Are you interested in a commission artwork made by Justyna just for you?

Justyna Kasperkiewicz is present in these categories: