Sophia Di Beo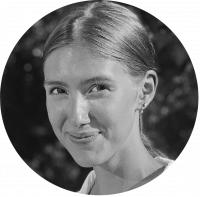 | | My life, as much as I wanted it to be, has never been standard. Because of my parents' jobs, I have had to change many countries, languages, schools, and friends -- quite an instead upbringing. Art, however, has been a passion that followed me all along those years, everywhere I went. It became that stable friend that I could so, fortunately, share my experiences with, and something that will inevitably be a part of me forever. |
| --- | --- |
With these experiences, this flood of cultures, painting has never failed me in being able to express what I observed, saw, and wanted to share with such a divided world -- that truly cultures, people, and even small moments are so beautiful. Art is not a necessity of humankind -- it is our nature. It is so ingrained within ourselves, that we find it tens of millennia before the present age. It is one of the only things we know about our early ancestors, with their mysterious cave paintings whispering out 'I walked here, on this earth, just like you. That is why I am so deeply privileged to be able to participate in this journey of creating not only beautiful moments for people but also to be able to participate in forming the history of our so beautiful kind.
Art is something I want to be a synonym with. I began to be involved with all its forms and shapes, through beginning to study my Masters in Art Management, as well as taking courses in art history and painting, and participating in non-profit research projects in the European Museum Agency. I love to volunteer in cultural and charity events, to help those that are less fortunate to be able to participate in the pleasures of creation, expression, and their cultural representation. Closest to heart, of all these aspects of art, fundamentally for me stays the act of painting. The spirit of which I wish to unfold for the rest of my life, just like it unfolded who I am, from the very beginning.
Are you interested in a commission artwork made by Sophia just for you?

Sophia Di Beo is present in these categories:
---
Need more help?
| Certificate of authenticity | 14 days money back return policy | Safe checkout guaranteed | |
| --- | --- | --- | --- |