Dawn.
Use Phone to See This Art on Wall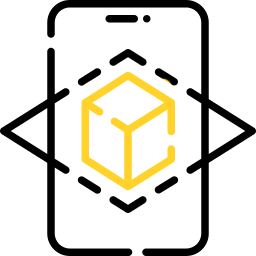 Use Phone to See This Art on Wall
Every day going to work, taking children to kindergarten or school, jogging along the river or having a walk in the forest we notice the beauty of the nature surrounding us. Every day the nature and landscapes are changing due to the weather or seasons, or even our mood.
Everything that we have ever seen, experienced, heard or felt stays with us forever. We might not remember it, but our subconscious does.
There are landscapes that stick in our memory or in our hearts once we have seen them. The most memorable moments in our lives when having a blast will bring out landscapes connected to those moments. Those memories can be triggered by the sound of train, river, plane or voice; smell of rain, fall, fire or water; vision of trees, fields, mountains, buildings or roads.
We cannot control the visions when the trigger pulls. It happens automatically even before our mind starts processing it. Sometimes our memories take us to beautiful and happy moments, and sometimes we remember the most painful and horrible ones.
The series of ten paintings "Landscapes?" was created in peaceful and fantastically beautiful Sweden during my art residency in Värnamo I observed the calmness of the lakes here, the eternity of the green forests, long bright sunsets, the serenity of the river while having my long walks. However, all I could see was Ukraine. No matter where I went, no matter how long I was walking, everything reminded me of my home landscapes. Those dear landscapes which became flooded by blood and tears. Those landscapes which no longer smell of sunflowers and wheat, but gunpowder, smoke and corpses. Those landscapes which are no longer blue and yellow, but turned into black and red.
Need more help?
| Certificate of Authenticity | 14 days money back return policy | Safe checkout guaranteed | |
| --- | --- | --- | --- |