Sold
Discovery
Use Phone to See This Art on Wall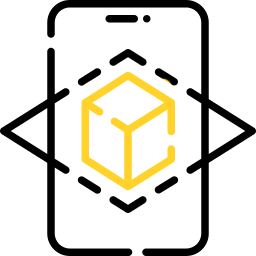 Use Phone to See This Art on Wall
D

espite chaotic thoughts, even

in complete darkness,

one can discover a hidden message and come to a brighter side. This is what "Discovery" represents to me. It started by dividing the canvas into two parts - bright and dark. Still, this was not enough for me and I had realized that if I wanted to discover more, I had to try harder. This is clearly reflected in the combination of acrylic, metallic powder on a golden color, and incorporated newspapers. The message in it has to be discovered ... I did not examine the text of the newspaper myself in order to preserve the mystery and the possibility of discovery.