FREEDOM
Use Phone to See This Art on Wall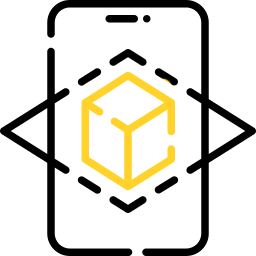 Use Phone to See This Art on Wall
The first piece I made daytime in working hours to celebrate arriving to be a full-time artist.
I have many feelings from anxiety till happiness, changing sometimes in 2 seconds.
Hope. Joy. Fear. Hope. Questions.

Turning point. It is not a noble hobby from now on and it is legitim to spend all my working hours with painting, making photos, posting them, writing the posts, writing the item descriptions. And I do not have to consider the priorities anymore.
I could start to find new costumers as a marketing expert, I could start to look for a job. But my whole body, my whole heart shouts against such thoughts.
No. I will try my best as an artist.
There will be rough times. Sure.

But meeting new and superb returning collectors day by day, having the time with creating art has to be the way to earn my living.
Or at least I have to give myself a chance.
And this is the time to see where this whole mess will lead.
I am ready.
Need more help?
| Certificate of Authenticity | 14 days money back return policy | Safe checkout guaranteed | |
| --- | --- | --- | --- |