Sold
Sunset I
Use Phone to See This Art on Wall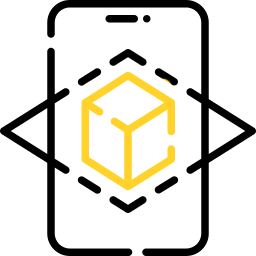 Use Phone to See This Art on Wall
"Sunset I" is an oil painting with surrealistic style and was created on canvas. It is inspired by nature but with a more dreamy approach. It is really interesting to see the replacement of the sun with a flower in the scenery. The painting seems like a scene from a fairytale and makes you nostalgic.
Follow me in another world: there are other worlds, where creatures experience the beauty and indescribable. They cannot be compared with feelings people have on Earth. Some may experience something similar, but only in their dreams.Into the light: "Into the light" is an oil painting that illustrates a beautiful landscape in a surrealistic way. The colors of this painting put you in a relaxing mood and make you more positive.
"Learn to light a candle in the darkest moments of someone's life. Be the light that helps others see; it is what gives life its deepest significance." ― Roy T. Bennett
About artist
Authenticity

We guarantee you the authenticity of this piece with a certificate of authenticity delivered with every piece on our website. There are a few exceptions with some of the artworks from the Digital and Mixed Media category. It is always mentioned whether it is print. You will receive a certificate mentioning the exact amount artists made and what number of prints is your artwork.
Shipping, Delivery & Returns

The shipping of the art pieces is on average between 7-14 days to arrive in your home. Shipping days may vary depending on the country where the art piece is located and your shipping address. You will have more precise shipping details during checkout. Once the art piece is shipped, you will receive a tracking code to follow the delivery to your home.

Not convinced by the art piece you received? No problem, we have a 14-day return policy. Send us back the undamaged art piece within 14 days after you received it, and we will give you a full refund.

If you have more questions with shipping, delivery, and return please check the FAQ's page.
Renting the Artwork
Framing & Hanging

Do you love this art piece, but need information on how to take care of it? Our guide will help you learn how to frame, hang and take care of this art piece to keep it in good condition. Check our guide here.
FAQs

Do you have a question, and did not find the answer here? Check our FAQ's page to find it.

If you did not find it there, you can send your question and our experts will gladly answer it.
More About the Artist

When visiting her first gallery, Zuzana was completely entranced, as she discovered her love for art. Through her paintings, she tells authentic stories about our world. You can find yourself lost and entering a new world when looking at her art, which has been created out of the images in her dreams. Get to know Zuzana more here.