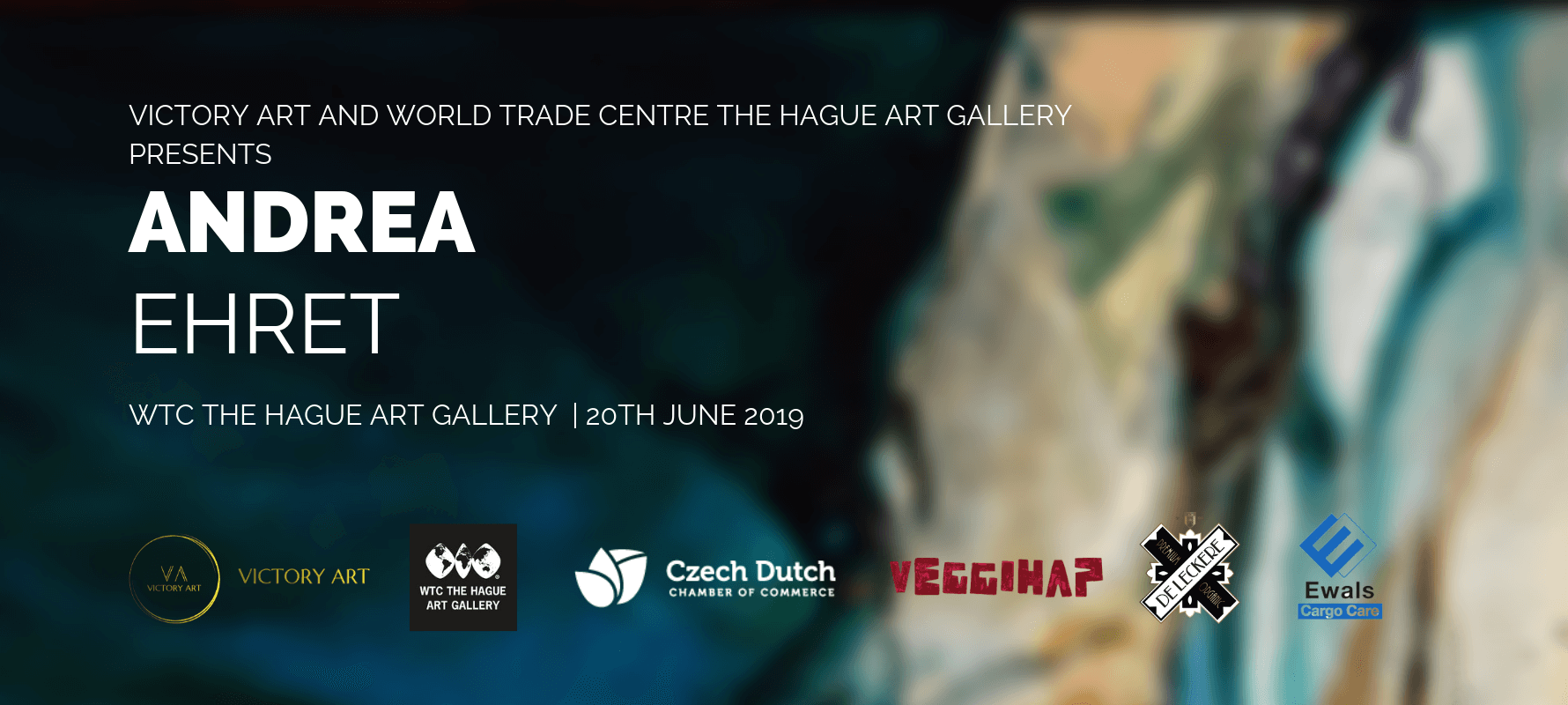 Andrea The Artist
"Life is what I want you to see in my art- brimming and fierce. Luckily, I have been able to experience this connection first hand - an incident that affected me deeply. Last summer, at The Prague International Art Fest, where I was exhibiting, a fellow artist approached me with great enthusiasm.
She had recently recovered from a coma where she had been diagnosed as clinically dead, but remarkably was brought back by medical staff and gone on to recover fully. During this resuscitation, she explained, she saw a bright light and experienced the most intense feelings of love and unity. She then explained to me that my art reminded her of this light and feelings.She told me there is such life in my art, the one we are all longing for. I burst into tears and so did she. We wept and embraced in brilliant comfort.
What more could an artist, a human being wish for?"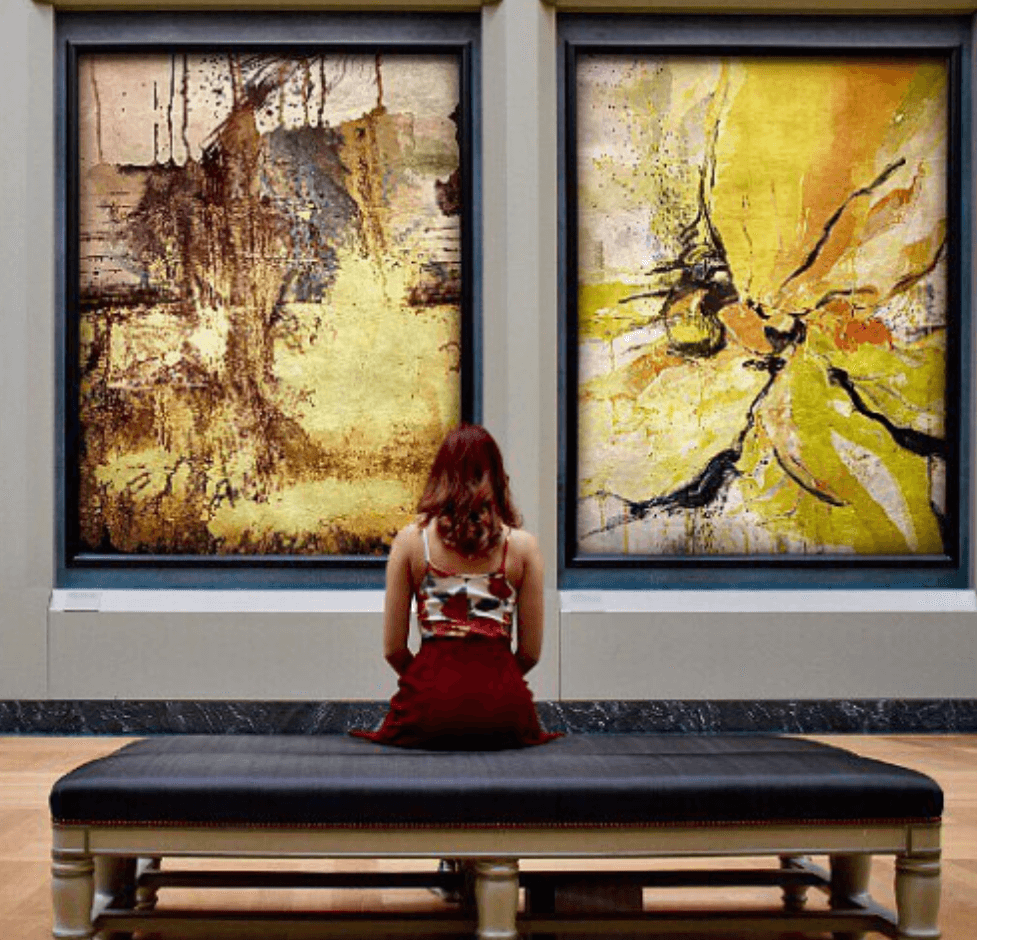 Exhibition and Why You Should Join
Andrea Ehret's art style has always been ever evolving. However, after taking on many roles as an artist, mother, and partner, her passion evolved. She was more fearless and more playful, now evident in her paintings as she experimented with more colors and various techniques. Her work incorporating 24k gold dust and her own authentic technique, resulted in a new, luminous collection, transporting her audience through a dreamlike experience.
While her art is inspired by her own experiences, circumstances, and emotions, it remains like an open-ended question: one only the viewer themselves can answer. Her sincere and authentic art allows the viewer to reflect on themselves while immersed in a world away from their own.
20.06.2019
17:00-19:00 at the WTC The Hague Art Gallery
---
Register directly here for the event!
---
Victory Art
Victory Art is an initiative to connect rising Eastern and Central European artists to the global art market. We provide a platform to help the undervalued but talented artists to exhibit their work. Yet, Victory Art is much more than just a platform. It is a support system created to help artists with a unique perspective take their place in the industry. We believe in these artists and are willing to take up whatever role necessary to support them. Alongside this mission, we want to bring beauty and reflection into everybody's homes and workspaces. Through affordable art, more people are able to enjoy its benefits like reduced stress, increased productivity and meaningful self-expression to name a few. We are delighted to host over 500 incredible artworks by 35 talented individuals on our website today.
World Trade Centre The Hague Art Gallery
WTC The Hague Art Gallery is part of WTC The Hague- member of the World Trade Centers Association is dedicated to promoting international trade and offering access to an international network of like-minded professionals and entrepreneurs. WTC The Hague aims to be a unique regional platform for international business. With their, International Business Club offers Dutch and international companies and entrepreneurs the opportunity to meet each other and to increase their network. Among its many facilities, WTC The Hague Art Gallery is a launchpad for many artists- hosting a new exposition every two months. The gallery exhibits work from national and international artists, available for passersby's to admire, buy or rent. The opening night at WTC will take place on the 20th June 2019.
Embassy of Slovak Republic The Hague
The Embassy of the Slovak Republic in The Hague represents the Slovak Republic in the Kingdom of the Netherlands. It was established to protect the interests of the Slovak Republic and its citizens while supporting the positive development of mutual cooperation between the two countries on all levels. The Embassy is initiating, facilitating and strengthening bilateral cooperation in areas such as politics, security, economy, education, science, culture, sports, tourism, etc. In addition, the membership of both, the Slovak Republic and the Kingdom of the Netherlands in the EU, NATO, UN and other international structures results in the intensive cooperation also on the multilateral level. The private viewing opening will take place on 16th May 2019.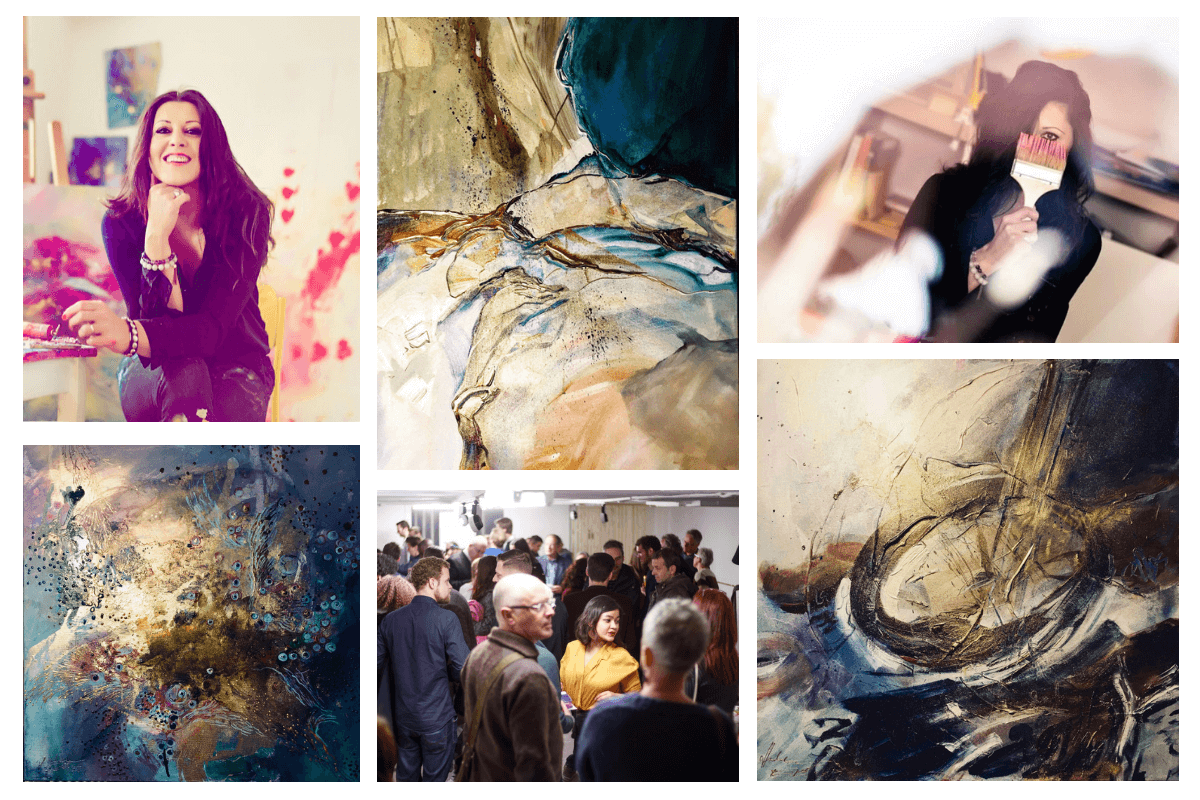 See more stunning art pieces of Andrea Ehret
Thank you to those, who make this exhibition possible:

Looking for more information: Find the complete media kit here.