On the 20th of June, the team at Victory Art organized their biggest exhibition ever–World Trade Center x Victory Art introducing Andrea Ehret: 24K Feelings. The exhibition displayed a new collection of Andrea's art pieces which involve her work with golden powder and represent a golden embrace that is the 24K Feelings. The exhibition's name, 24K Feelings, comes from Ehret's unique take on artistic design through golden dust powder. She embraced the golden tint in her canvases led by a unique artistic inspiration. She approached authenticity in her work with golden dust powder, creating a dream-like effect to her paintings. And through this exhibition, she intends to portray an illusion of the inner and outer world.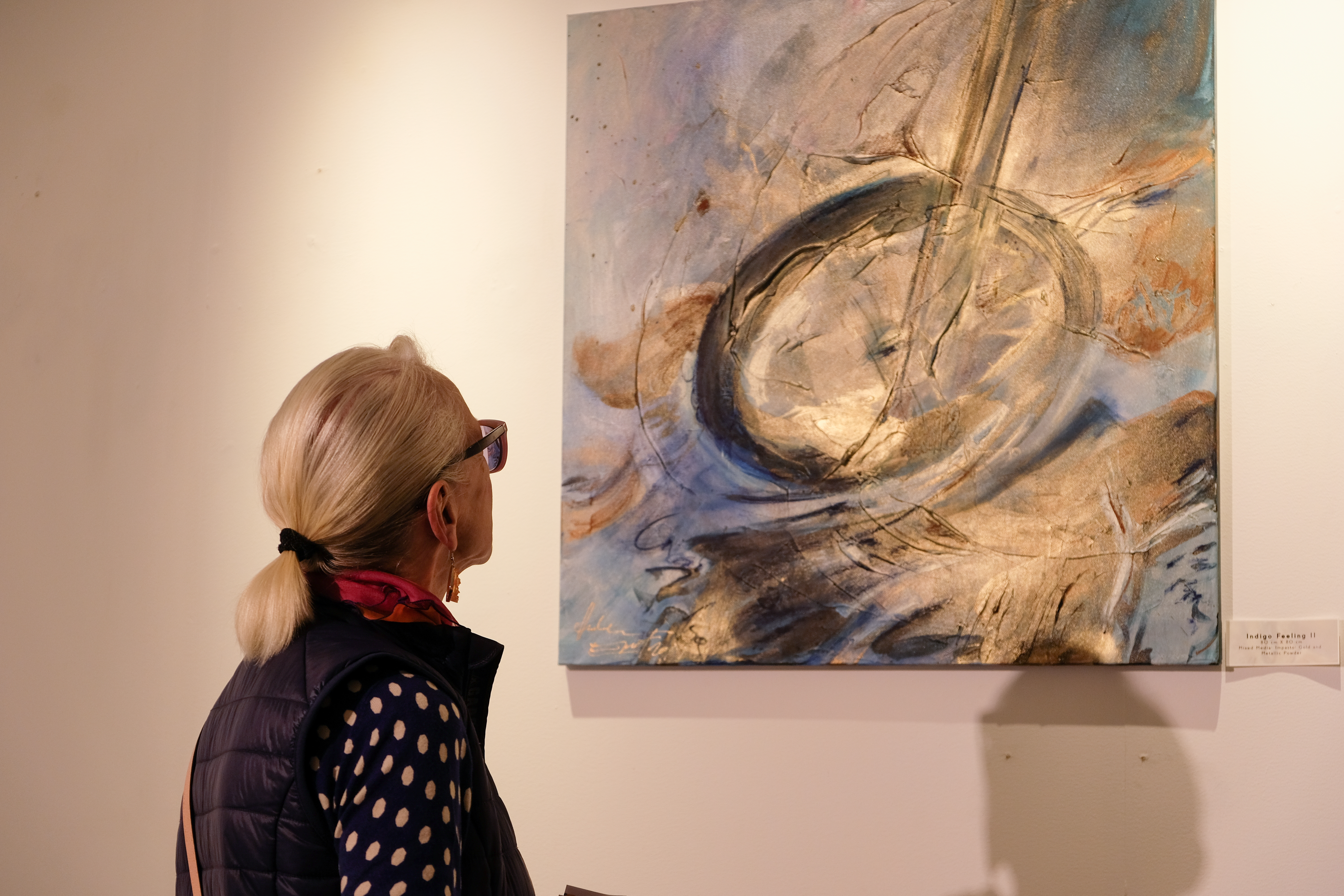 After the first opening of the exhibition at the Slovak Embassy in The Hague on Thursday, May 16, 2019, the artist's most prominent works were displayed at the main exhibition at the World Trade Center in The Hague. Much like the first exhibition, the event began with a kick-off by the founder of Victory Art, Viktória Pikovská, and the Ambassador of Slovak Republic, His Excellency, HE Roman Bužek. After her speech, Pikovská gave the floor to the artist Ehret for her to perform a live painting. The live painting performance embraced the highlight of the exhibition, her work with golden dust powder, and was appreciated by all of the guests.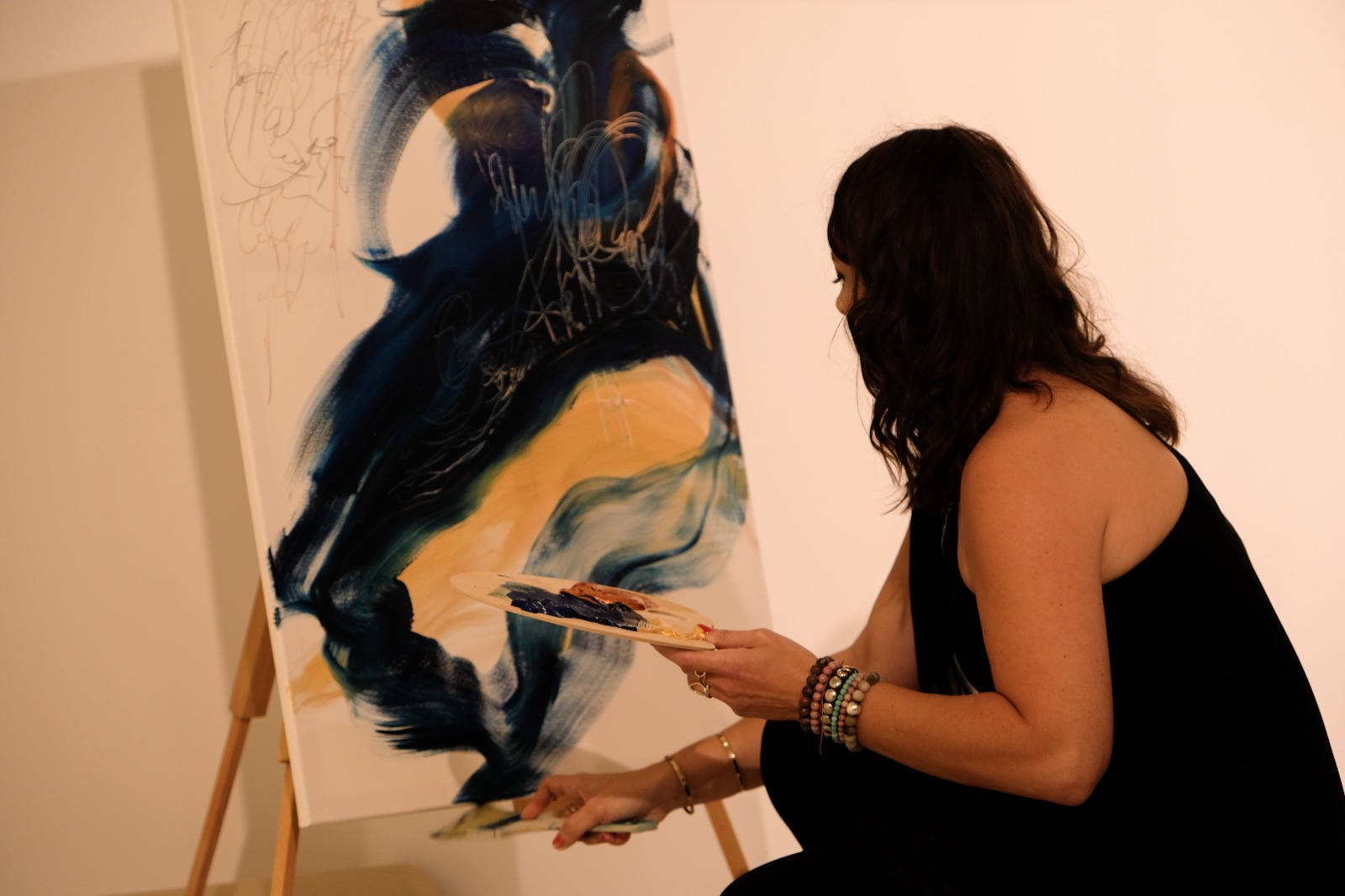 The reason why the artist deeply connects with live painting performances is that, to her, they are absolutely raw. As she mentions, there is no fake moment in a live performance. Finally, the kick-off was concluded with intriguing questions from Pikovská to the artist.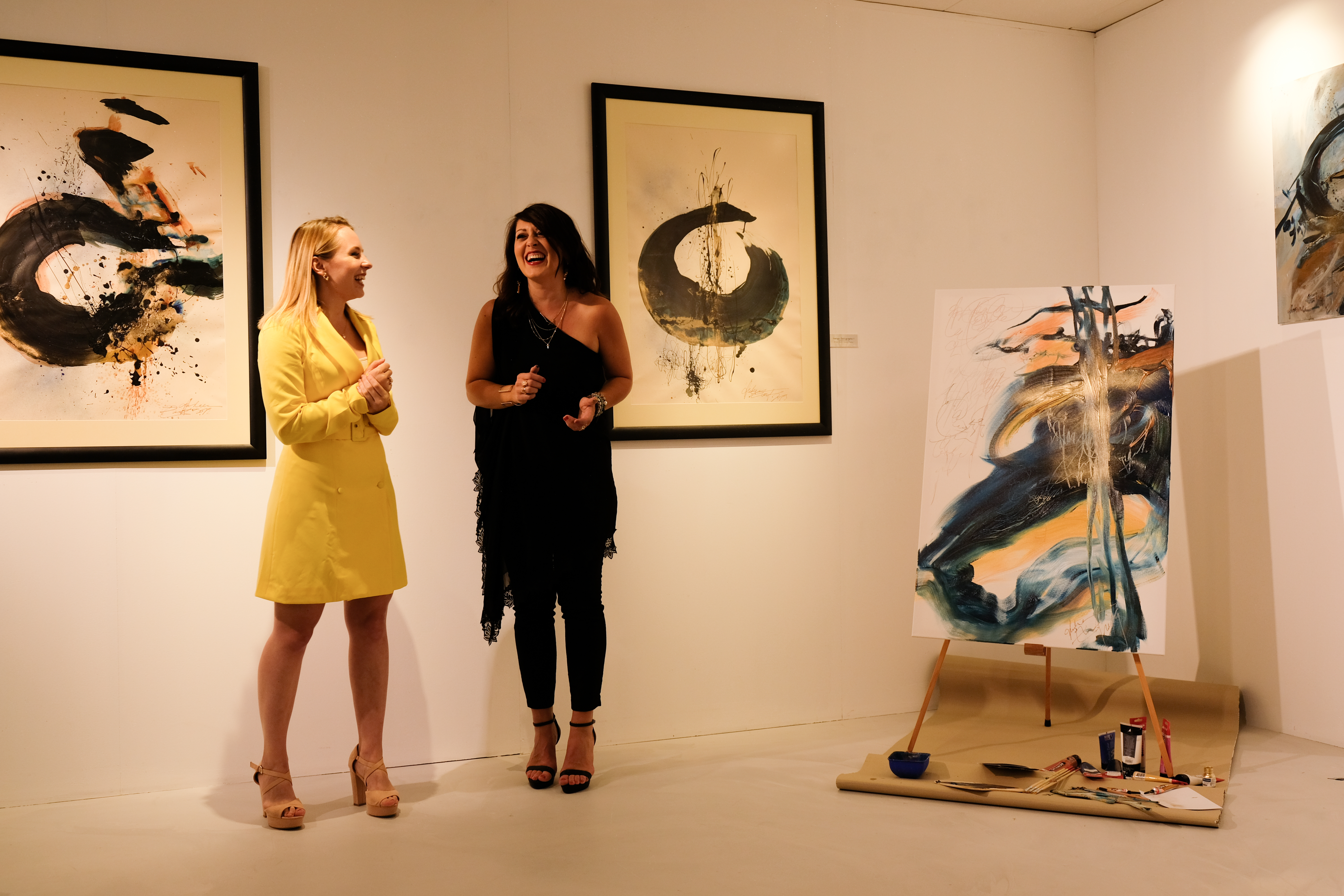 However, the enjoyment of the exhibition was not only limited to great art and people. It was also the sponsors that made the event possible who made the night so much more memorable. Ewal's Cargo Care ensured that all the art pieces arrived at the exhibition on time and in pristine condition. On the other hand, Veggihap ensured that everyone arriving would not have to go home with an empty stomach while contributing to the food waste problem that is incredibly prominent in today's society. And to wash it all down, we had award-winning beer, De Leckere beer as well as Slovak wine provided by the Embassy of Slovakia. This event would not have been possible without these contributors and we would like to thank them for making it so successful.
See more stunning art pieces by Andrea Ehret
Thank you to those, who make this exhibition possible: