PAYMENT PLANS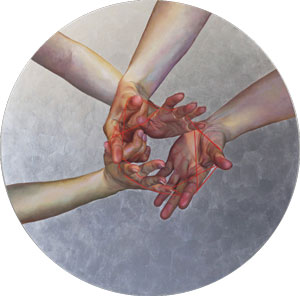 Victory Art was established to help make artworks from emerging Eastern-European artists more accessible to the market. One of the many ways we do so is by making it easier to purchase the painting.
Victory Art offers payment plans, each tailored to the customer's case. That's right; you definitely do not have to pay all at once. We believe that flexible payment options will let buyers own paintings without compromising their vision. Terms and conditions regarding the preferred artwork, payment amount, additional fees, and transactions are always open for negotiation with the Victory Art team.
Do you have a specific artwork in mind? Send us an email at

viktoria@victoryart.eu

to get a full overview of our options.
We accept these forms of payments:
WE ARE NOW FRIENDS WITH
Got your eyes on the artwork, but are you worried about the price tag it comes with? We've got you covered.
We recently partnered up with Art Money to help make your life easier. Not sure what that means?
We partner with Art Money to make art more accessible, support artists, and help build a sustainable creative economy. With Art Money, you take your art home and pay over 10 monthly instalments with no interest. We provide a commission to Art Money, who pay us immediately to pay the artist straight away. It's a win-win!
Art Money credit is available from $1000 to $50,000. It's fast, easy, and secure.

Apply online

.