5 Gift Ideas Guaranteed to Make your Family & Friends Happy
08.01.2021
Of course, an inevitable part of the holiday is gifting and this could cause several headaches and mental breakdowns. Well, don't worry, cause we are about to help you find the perfect gift for your artsy friend. And we promise they will love it!
As this crazy year is coming to an end, we can hope that the holiday season will remain a time to celebrate love and togetherness. As we gather around loved ones (or a zoom call), we hope to find some light in the dark and some presents that could make the upcoming year a bit more tolerable.
Of course, an inevitable part of the holiday is gifting. While this is one of the more entertaining aspects of the holiday, it can also cause several headaches and mental breakdowns. There is just so much choice. You want to make your loved ones feel special by giving them something you are sure they would enjoy for the rest of their lives. Well, don't worry, because we are about to help you find the perfect gift for your artsy friend. And we promise they will love it!
1. A gift they need
The most simple but also meaningful in gifting is getting things your receiver is in need of. The nice part is that not only will they put your gift into use regularly, but every time they use it, the gift will remind them of you. So the question is, how to know what gift your receiver needs? Well, try to look at the recent occasions that have happened around their life: they just got married, they move to a new house, they have newborns, they land a new job, they just got promoted? Choose the gift that might be helpful for them on these particular occasions. For example, a tie, a suit, a laptop bag would be useful for someone who just landed a new job; home applicants, or decoration for newly moved-in people. Looking at events that have been happening recently around your loved ones and choosing the gifts which correlated to those events. They sure, will appreciate and put your present into use!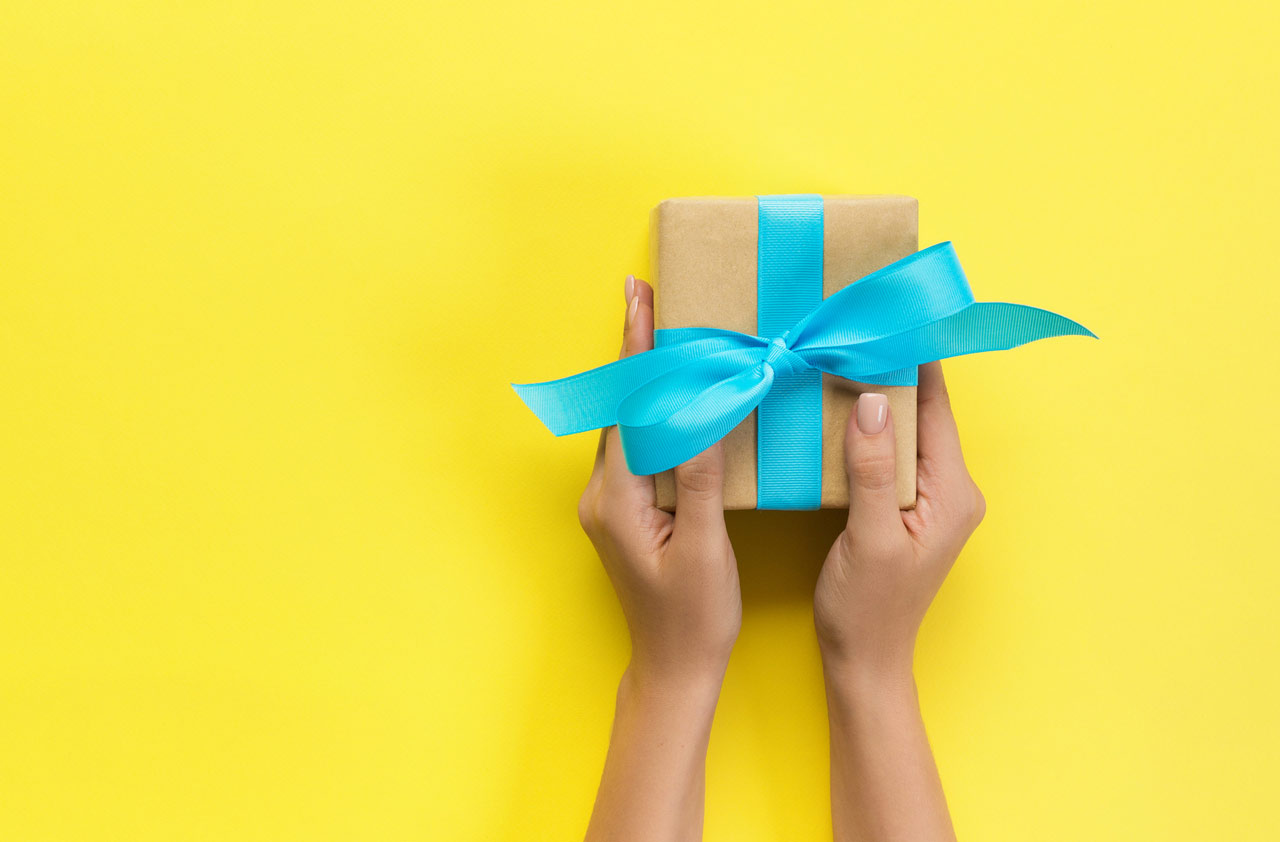 Image from Kipinger.
2. A gift they don't know they want
Everybody has things they like and want, but they would never buy. This is because it is not a necessity, and people wouldn't want to waste their money on unrealistic things. However, this is the perfect time for you to "treat" your loved ones with things they don't really need, but would LOVE to have! Think of gifts that can spoil your receiver, things they always talk about but never have. Or better yet, look at what they always complain about but never find the time to fix: their coat is outdated, their bike doesn't have a bell and flashlight, they have to toast bread with a pan, etc. Look into gifts that can make their life a lot easier, safe time, effort and more convenient.
3. A gift from the past
Nostalgia, a pleasant feeling when thinking of past events, and then missing them because we know it is nearly impossible to experience them again. A gift is a perfect way to revoke good memories from the past and to preserve them in the present, right in our home. It shows a personal connection between you and your gift receiver, an emotional way to remind them about your relationship and how much you appreciate them. Think about a memorable event you spent together, something only two of you have a mutual understanding about or make a handmade gift. Better yet, take them down a memory trip with a set of gifts that reminds them of their childhood, their home country, a significant timeline in your relationship, etc.
4. Gift for their hobbies
Another thing you can give your loved ones is gifts related to their hobbies: sport, music, singing, dancing, hiking, plants, etc. This guarantees whether what your gift is, they will like it because it's related to their hobbies, and one can never have enough when it comes to a hobby.
Broaden your perspective, don't think of hobbies as just an "activity" they do, but everything in life that a person loves: favorite drink, a cuisine, how they like to decorate their homes, their fashion and beauty, what personality they have: social butterfly, analytic, stylist, or adventurous? Then, pick a category that you know the most about and come up with the perfect gift. Need more help to understand what character your loved one has?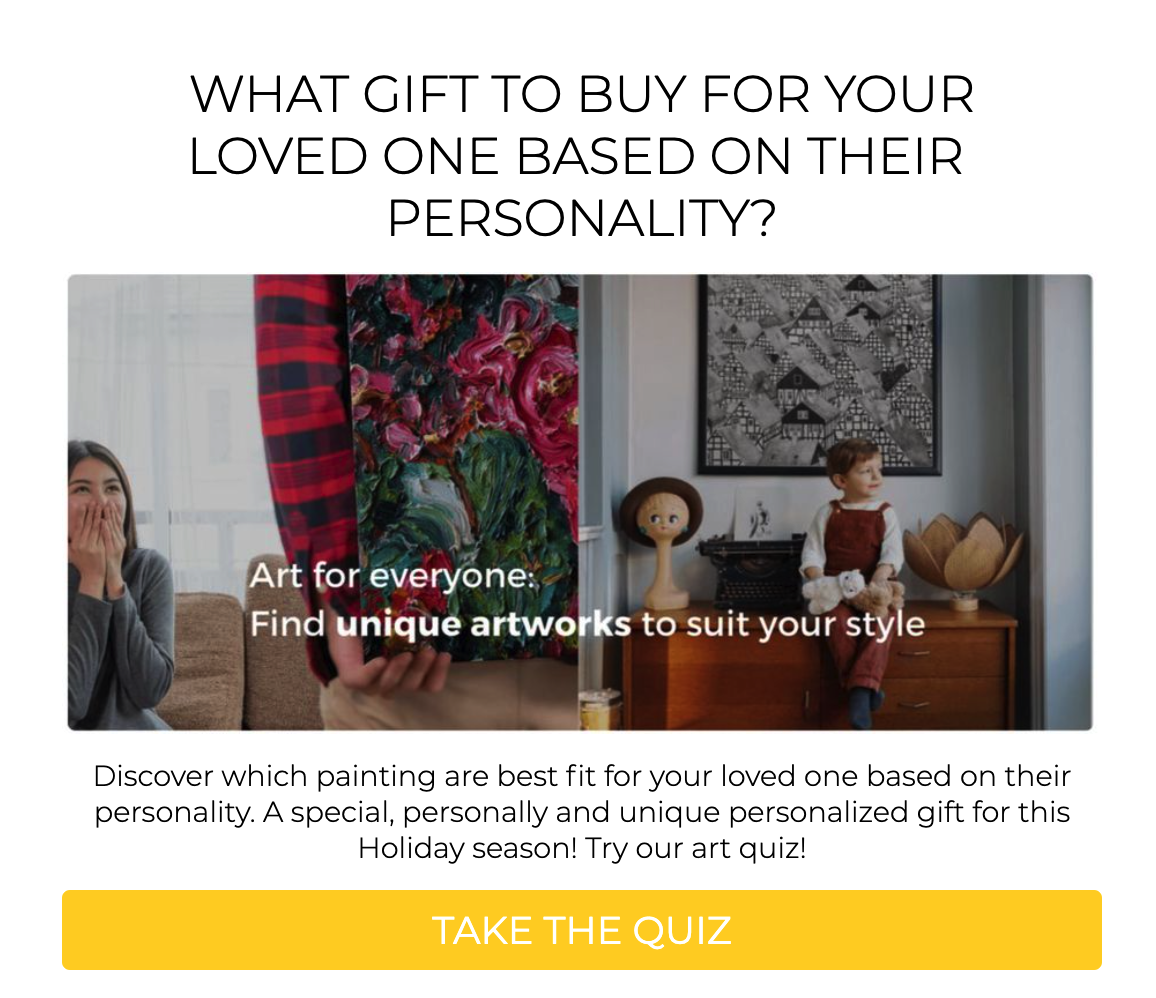 Take this character Quiz RIGHT HERE.
5. A gift to inspire
A gift as an inspiration, a motivation to your loved ones to push them to do bigger things, to pick up what they left off, to continue doing things they forget they used to love. This gift is an encouragement to your loved ones to take that solo trip, to start singing, painting, or dancing again, to start open their dream business, to follow that career path, to apply to their dream school. Think about an inspirational travel book, a painting to encourage them to draw again, a charm to remind them of their missions, a wish, bucket list bottle to remind them of dreams and ambitions they forget. There is nothing more creatively powerful than getting inspiration for life, so take this chance to encourage your loved one to do more things in life.
Coming up with gift ideas is indeed an exhausting and headache process. However, let us remind you that the sole purpose of a gift is to showcase appreciation to your receiver, so, do not overthink and stress out too much. Just go with the most genuine feelings and instincts you have. Nevertheless, if your gift receiver is interested in art, we also prepare a quiz to help you find out which painting will fit them based on their personality. So take the quiz HERE.

Check out our merchandise collection.
Check out our full collection for more gifting ideas, and you can also visit our talented artists from central and eastern Europe. You can also make your gift memorable by giving a customized one. In Victory Art, together with our artists, we offer the service of commission art. For more details and requests, you are welcomed to book a consultation session with us.

Which art piece is related to a hobby?
Scratch to find out!
If you want to know, even more, check our more detailed guide on how to buy art for yourself and for your office. We are always here to help you to find the right artwork, you can book an appointment with us, and remember, enjoy yourself while in the process!

CHECK OUT OUR BEST BLOGS