How to buy Art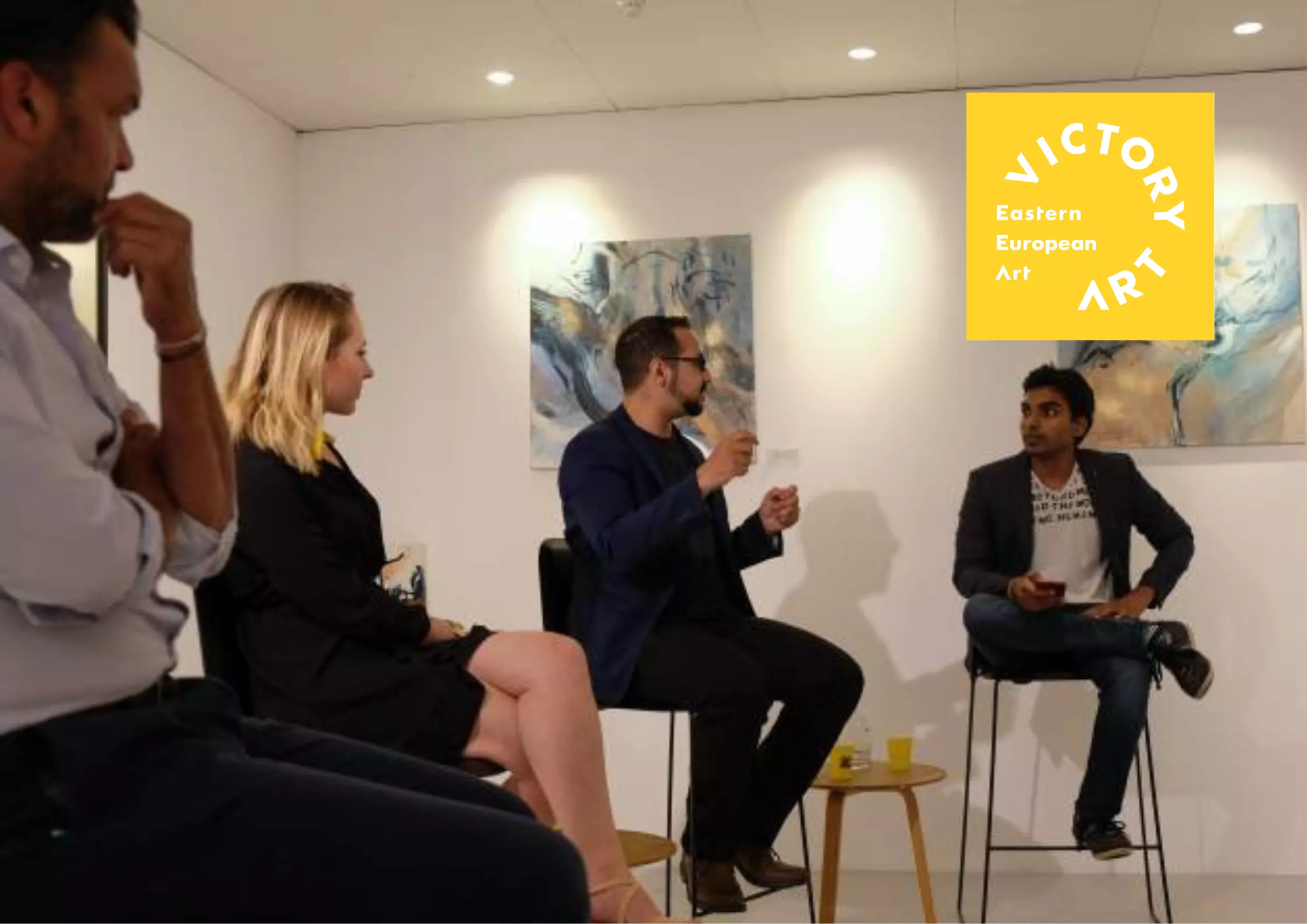 10.06.2021
Whether you are drawn to the financial gains to be made via collecting art or love art for the stories it tells, we know buying art can be an intimidating process. That's why, in this guide, we'll be walking you through the fundamentals of collecting art.
I. Here are some general tips to get started:
Discover and visit art galleries, fairs, auction houses, art dealer companies in your city. This geographical proximity allows you to seek out artworks in person and therefore get a better idea of what you're looking for even if you don't intend to buy them.

Talk to the gallerists, curators, conservators, art dealers you would find here. Unlike what many people think, these individuals are quite friendly and willing to share their knowledge with you. Don't be afraid to ask questions from professionals. This way, you may even be able to negotiate payment plans with them. Additionally, if you are serious about collecting art, it is most important that you maintain a stable relationship with these players in the market.

While many factors within the art market remain obscure and arbitrary, a little bit of research can always give you a better idea of whatever you're looking for. This way, you'll be able to learn the basics of how art pricing works and how each player earns money.
II. Where to find the perfect piece for you?
Visit art fairs, museums, galleries, and auction houses

Support young galleries because it will help a community of emerging artists prospers

Seeing the artwork in person would enhance your experience before you buy a certain art

Browse art books

These books are easily accessible and it provides a plethora of inspiration

Browse and or follow online art

Nowadays, artists and galleries use Instagram and other social media as a means to showcase their work and the stories behind them to potential buyers.

The stars of tomorrow have already been born. In fact, many of them are likely starting or middle of building their artistic careers. You can easily build a connection with emerging artists early in their careers through online platforms.
Check out our article, Where to Buy Art!
You can also take a personality quiz to find out what are some art styles go along with you the most.
III. Color
It is more than just the visuals and aesthetics. It also influences the mood of the space. Think about what type of mood you want in that particular space. Then you can decide the color scheme of the painting and space.
Painting: Holy Trinity by Anja Javičić
Try out our new AR feature to see if how this painting from Anja is going to look on your walls at home and office!
IV. Concept
Don't work with themes, but rather concepts. A big mistake many people make by working with themes is that they make them too literal. If you want your place to have a coffee shop feel, do not aim for artworks with coffee beans (although when done right, it may work). Rather, think of the feeling you get when you are in a coffee shop: warm, lively. And match the artwork to the feeling.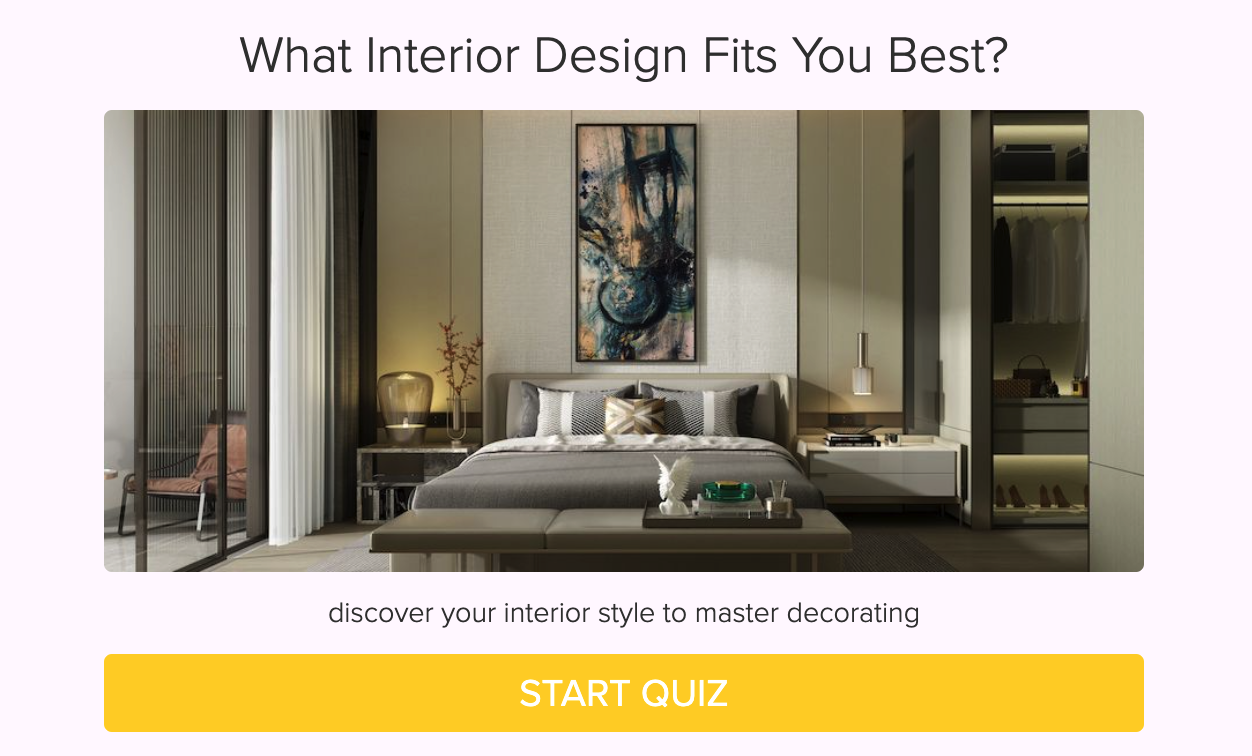 Take a quiz to find out what types of interior design fits best with your space and concept.
V. Rule of thirds
Another useful tip is the rule of thirds. It is the principle where an odd number of items looks more natural than an even number of items. This can be applied with 3 different colors in a room that complement each other. With colors, the standard equation would be 60% (dominant color), 30% (secondary color), 10% (accent color). You can also apply this with 3 different textures in your space.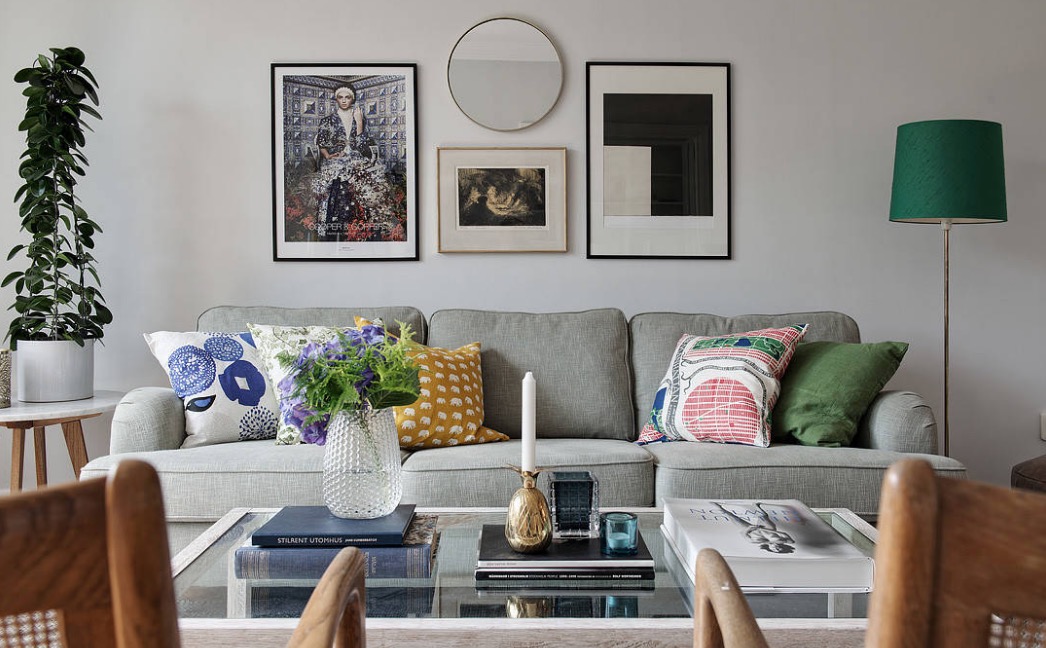 Image from Stonehard.
Now, you can try your favorite art on the wall with our tool. Have fun!
VI. Focal points
Use art as a focal point of the room. Consider the size of the artwork which also depends on how much space there is for the artwork.
You can also use the rule of thirds here. You can also seek professional help for advice on art and interior design. Victory Art provides art consultancy services to help customers with decorating different types of space, such as office space and home space.
VII. What type of art do you want to purchase?
Original: is a "one of a kind" artwork. Original artworks are rare which is why they are usually expensive. Original prints are series or copies of original art that the artist has approved, signed, numbered to be reproduced a certain amount of times.
Print: a copy that emulates the original artwork. This is an option for investors on a budget. Depending on the prints, some have value and some don't. Limited edition prints are artworks that the artist has agreed to create a limited amount for example 50 or 100 prints. At times the artists put their autographs on the prints justifying a higher price.
Giclees (zhee-clay): museum-grade quality print. They are the most superior print. They are also far more expensive than standard prints.
Reproduction: Copied mechanically, unlimited number of times. This is a good option for art collectors on a budget but has little value in terms of investment.
Creator Choice: NO CONSEQUENCE by Magdaléna.
Check out our full art collections to try out your favorite one.
VIII. To check before buying art
If you decide to buy art online, ensure that there is a reasonable return policy.

Request for the provenance documents before buying an artwork

Provenance documents are detailed descriptions of the artwork, ownership history that can be traced all the way to the studio.

It is crucial because it proves the authenticity, will increase the value of your art

Make sure to get the original copy of the document

Protect provenance documents by making digital copies which will help prevent loss or damage to the documents
Which art piece would fit better for a coffee shop feel (as mentioned above)?
If you want to know, even more, check our more detailed guide on how to buy art for yourself and for your office. We are always here to help you to find the right artwork, you can book an appointment with us, and remember, enjoy yourself while in the process!

CHECK OUT OUR BEST BLOGS