Filip Olsovsky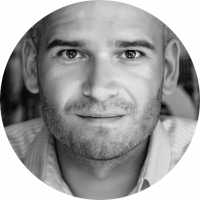 My journey of painting started in December 2015, when I got my first colors and motivation to create my first painting. From that moment on, it became a part of my life.
I also found my inspirations for trips to various places around the world, where I discovered and grew to admire movements like cubism, constructivism and abstract art. Eventually, my allowed my work to be freer – I like to stratify the color, combining with burst lacquer, sand, and objects, that create a 3D effect.
After receiving positive reviews for my work, my creativity jumped up to the levels that would be unrealistic in the past. I developed a signature for myself-- 3D-like paintings. Since then, I would describe my work as a work of modern art rather than just a painting, because every piece that I create is a connection between painting and modeling. I'm convinced that using colors, shapes and various structures is advancing my creativity. I can create a life for many paintings and a journey of a great artist.
If you would like to get to know Filip more and discuss his work, send us a quick email at viktoria@victoryart.eu and we will schedule a video call for you!
Filip Olsovsky is present in these categories: