Spring Collection
Explore our Spring collection! Stuck inside this Easter? Let us help you bring the festivity of spring into your home! Here is our top selection that will freshen up your furnishings.
This Spring, we prepared our favourite artworks for you without emptying your wallet. Here is our top selection under 250€.
SPRING INTO ART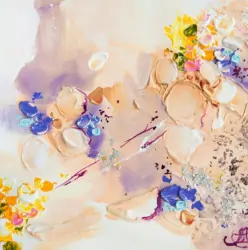 The "Spring into Bloom" collection is a celebration of the season of rebirth and renewal. Featuring an array of paintings inspired by springtime, this collection showcases lush flowers, verdant landscapes, and vibrant abstract compositions that capture the essence of the season. With a palette of pastels and fresh, spring-like hues, each piece in the collection evokes a sense of joy and rejuvenation, inviting viewers to immerse themselves in the beauty of the natural world.
SPRINGTIME BOUQUETS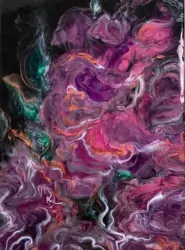 Enjoy this stunning tribute to the beauty of flowers in the springtime. This curation captures the beauty of spring with an array of different blooms, from the delicate petals of tulips and roses to the fragrant clusters of lilacs and lavender. Each piece is expertly rendered, highlighting the intricate details and vibrant colors of each flower.
NATURE'S AWAKENING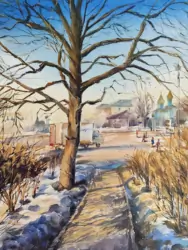 Capture the essence of nature's awakening with artworks that showcase the rebirth and renewal of the natural world, each painting capturing a unique moment in time. This curation offers the simple pleasures of springtime, with paintings that capture the joy of being outdoors and surrounded by nature.
And with that we conclude our Spring selections. These pieces are handpicked to help you throughout this season of giving; however, everyone has their own style. If none of these artworks managed to pique your interest, you can have a look at our exclusive collection here and we're sure to have something you like!
DO YOU NEED MORE INSPIRATION?