Celebration by the fire
Use Phone to See This Art on Wall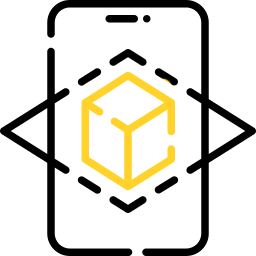 View Art on your Wall
"Specifically in the painting "Celebration by the fire". Which is set in a living room surrounded by bookshelves and a fireplace. The main characters are the Eggplant which represents the male and the peach which represents the female. Both characters are well dressed in a peaceful environment chatting and having a quiet moment of celebration.
Each indulges in their "habit" of choice. The Eggplant enjoying his cigar and the Peach is with a glass of Martini. The inspiration came from classical movies that I sometimes watched as a child and left me with an impact of class. I simply loved those scenes and did a little twist in my paintings to attentional replacing the people with foods that are loved and consumed throughout the world.
Additionally, I added some numbers on the books which represent one of my favourite years so far… A "hidden" blue eye which is my emblem and a representation of my Blueverze world. And I sneak it into every painting to add to the authenticity of my art pieces. I also love to play with shadows as they help me to create a 3D space with which I am totally in love. This adds then to a more lively event or such is my attempt to achieve that…but that is for the viewer to decide if I pulled it off.
Bring the spice of life into your home with our stunning "Art on the Menu" poster collection. Each poster features playful and imaginative artwork that celebrates the cultural and health significance of food, while paying homage to the connection between food and art. Whether you're looking to add a pop of color to a room or create a focal point on a wall, the posters in this collection are a fantastic way to elevate your decor and express your love of art.
Need more help?
| Certificate of Authenticity | 14 days money back return policy | Safe checkout guaranteed | |
| --- | --- | --- | --- |