Sold
MAYBE YOU DARE?
Use Phone to See This Art on Wall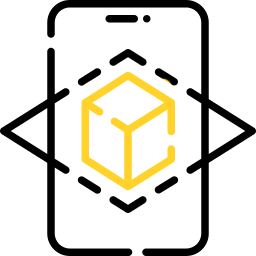 View Art on your Wall
When I started creating this painting, I had absolutely no idea what would happen next. A woman's face appeared, slightly obscured... no title, no full concept. Many things have happened in my life that have been accompanied by strong emotions. The fear that appeared somewhere in the background, while taking the first steps in new challenges, definitely guided my creativity.
What has arisen symbolizes the reality that surrounds us, what is happening. How it overwhelms us with a range of possibilities, multithreading and multicolor that leaves its mark on our faces. Reaching for new things often causes fear in us. We want to hide. This feeling builds various scenarios in our minds that take away our courage. And life invites us to show ourselves more. It's worth taking a risk and taking action. Ask for support and let yourself be carried away by the rushing and unpredictable current of existence.

Let the painting "Perhaps you dare?"... become an encouragement to act despite fear. To reach for your desires and taste the new.