Dominika Fedko-Wójs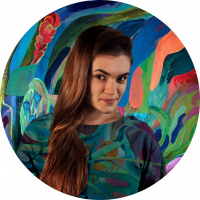 Graduated from Kraków's Academy of Fine Arts with distinction and obtained a Master's degree in Graphic Design. For her Master thesis and diploma, which had been displayed at the Palace of Art in Kraków, she received a Society of Friends of Fine Arts Award, handed out during the official ceremony in Professor Karol Estreicher's Villa.

Besides being a fine artist, Dominika is also a graphic designer in one of the biggest branding agencies in Poland, combining her professional career with a passion for illustration, animation, and artistic book design.
Dominika Fedko-Wójs, born in 1992, lives and creates in Kraków.
In 2020 Dominika exhibited her paintings collection in the Szalom Gallery in Kraków, Kazimierz. She's also taken part in collective exhibitions such as Nowy S¹cz (2017), the Artistic Book Design Exhibition in the National Museum in Kraków (2016), 3rd edition of the Kraków Photo Fringe Exhibition in Ma³opolski Ogród Sztuki (2015).
The short animated movie called "Masterclass", which Dominika co-created, has been nominated to the Gold Lajkonik Award at the 58th Kraków Film Festival and has been chosen for the opening movie of Gdynia Film Festival in 2018. Since then, it had been screened and appreciated at various festivals, delighting the audience in Cieszyn, £ódŸ, Warsaw, Lublin, Germany, Norway, and Bulgaria.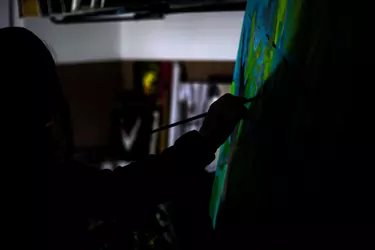 Are you interested in a commission artwork made by Dominika just for you?

Dominika Fedko-Wójs is present in these categories: