Micha³ Konrad Zalewski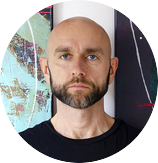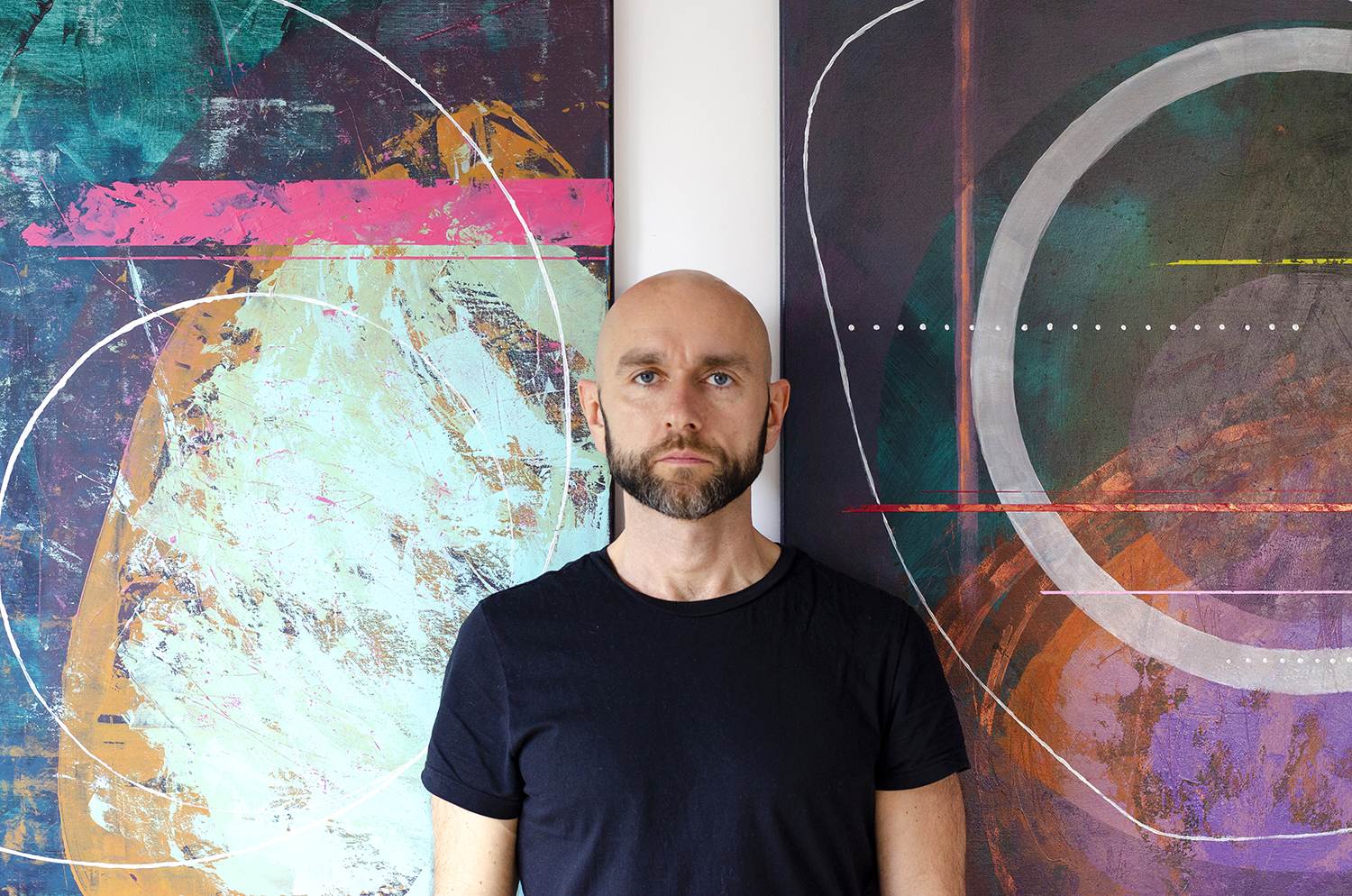 Micha³ Konrad Zalewski is a Polish abstract painter. His style is a fusion of geometric abstraction and expressionism. In his work, he focuses on composition, color, and structure. He is inspired by music and urban culture. His work seeks to explore themes surrounding music and human emotions, forcing viewers to think about their feelings.
As a teenager, he founded a band in which he played the guitar until 1997. In the period from 1998 to 2004, he contributed to the construction of an independent Polish techno scene. At that time, he developed his next passion - graphic design, in which he has been commercially involved to this very day. It defined his way of life for the upcoming 20 years. In 2012-2015, he studied drawing and painting at the Wroclaw School of Drawing. Painting, initially regarded as a development of his creative experience, became his next passion.
This is how the artist writes about his new series of paintings:
"Today we are surrounded by a plethora of visual stimuli, thus I try to create something simple and non-intrusive. My paintings are made from simple elements, and I deliberately limit the number of colors. I often use the circle as the perfect geometrical figure, highlighting it with a metallic color. It introduces balance and brings order into the entire composition. Limited elements make it possible to build a myriad of compositions. In my work, it is the mood that is important, not the subject. I treat my paintings as a part of the environment, whereas I leave the need to analyze to the recipient. My painting is to bring joy, not to tell. For me, this is the best solution because it allows me to express what I cannot say with words. I can confirm that my paintings are musical because music is a very important source of inspiration for me and constitutes an integral part of my creative process. I try to show emotions that arise under its influence in a visual manner".
Exhibitions:
16/11/2015 – solo exhibition in Wroclaw School of Drawing
10/12/2015 – group exhibition on "ABSL Diamonds 2015" in Sheraton Hotel Warsaw
17/11/2017 – solo exhibition in officyna art & design gallery in Warsaw
08/03/2018 – solo exhibition in Zywa Galeria Stalowa 52 in Warsaw
01/02/2019 – solo exhibition in The Office Luxembourg
If you would like to get to know Michal more and discuss his works, send us a quick email at viktoria@victoryart.eu and we will schedule a video call for you!
Micha³ Konrad Zalewski is present in these categories: