Lost In The Mind
Use Phone to See This Art on Wall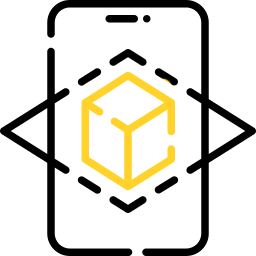 Use Phone to See This Art on Wall
The mind gives us direction, prompts us, and guides us in life. He often pushes us in a direction we don't want to go. It is worth going beyond mental constructs, beyond beliefs. It is worth acting and thinking not in a conventional way. To empty ourselves more and more from the structures that create and limit us. Open up to the new, unknown, unseen, and unseen. Contemporary, abstract painting. Painted with a mixed technique: pouring paint, spreading it with your hands, and also using resin. The sand embedded in the paint gives a rough structure to a rough surface. The materials used are decorative stones, pigments, and contouring that marks the elements shown in the picture.
The painting on the front is signed with the artist's monogram ATomczuk'20, while on the back with the full name of the author. It was covered with a protective varnish and resin.
The picture is in the form of a diptych, both vertically and horizontally it will create a whole.
Diptych: 80x50 cm