MONOCHROME SUMMER DAWN
Use Phone to See This Art on Wall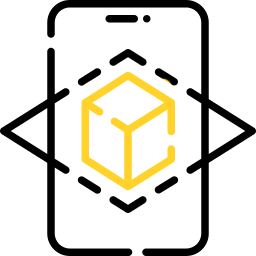 Use Phone to See This Art on Wall
Growth is only fun in the movies. I had my fights with this painting.
When I started it in March, my friends told that they are going to have some drinks in a public park, in the middle of the pandemic. I have lost my mind I was so angry, that I painted the whole board deep-deep black, and I guess freaked out a bit, what was not a proper thing to do, and to calm my soul I combed the board 50-100 times, with a real hair comb. So I got a big black board with vinyl like stripes to remember the fear of loosing beloved friends and as a memento of being an asshole.

Then there were the weeks of thinking about how to finish it. Not a single idea seemed to be okay. Nights of not sleeping, and going around and around. How to fit it to the previous paintings, where to put a golden line and with which texture. ANd nothing. Just the shame after the freaking out and the growing frustration of not finding the way out of the big black board of anger.

And there was a night of the Fuck This Shit enlightment. I can do whatever. And I was free to play, to test, to learn. And it started to be a thing, then a new thing, and this picture had about 4-6 different stages, and with each stages I started to see the whole from some parts of the different stages, and then I have arrived to that very summer night's dawn, when we celebrated the life together at a lake with the friends, who went out at the beginning of the story, and there came the satisfaction and my heart started to become lighter and lighter with every move.
So this is how I could find my peace after being irrate.
Need more help?
| Certificate of Authenticity | 14 days money back return policy | Safe checkout guaranteed | |
| --- | --- | --- | --- |