Jelena Milovanovic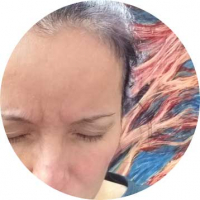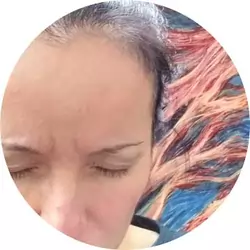 My name is Jelena Milovanovic. I was born in 1975 in Belgrade, Serbia, where I graduated painting at the Art Academy in 1999. From 2000 to 2004, after the war in my country, I lived and worked in Brussels, Belgium where I coordinated art courses for children and adults at the non-profit social Institution.

In 2004 I moved back to Belgrade with my husband in order to raise the family - so I gave birth to 7 (seven) children...! We decided to leave the city and be closer to nature so we moved to a small village in the countryside, near the river Danube. Here, I went back to my art, started to paint again, and built a large Art Studio. It is becoming not only a sanctuary of my inner life, a workspace but also a kind of a Spiritual research center.
The main focus of my art is Spiritual Consciousness. One can find it by returning to Nature, by returning to the Inner life because nature is a visible materialization of the Divine Energies. Those immortal Energies are giving us not only comfort but also an exaltation of spiritual growth, nothing less than a Mystagogy. Todays' world is built on images; they are alienated from nature, from our humanity that's becoming virtual. If Art is the most spiritually advanced step of the entire human race, creating its images, and if those images today became the slaves of technology, the icons of nonexistence, then artists have to redeem the image by putting the image back to the creation. That is to say created nature, by giving it back to nature, by putting nature back in the image, by putting our humanity back in the image. This is my mission as an artist.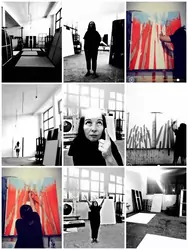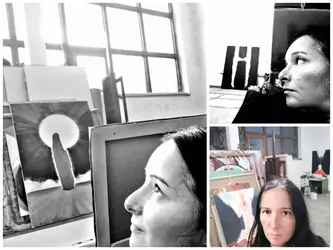 Are you interested in a commission artwork made by Jelena just for you?

Jelena Milovanovic is present in these categories: