What is Minimalistic Art?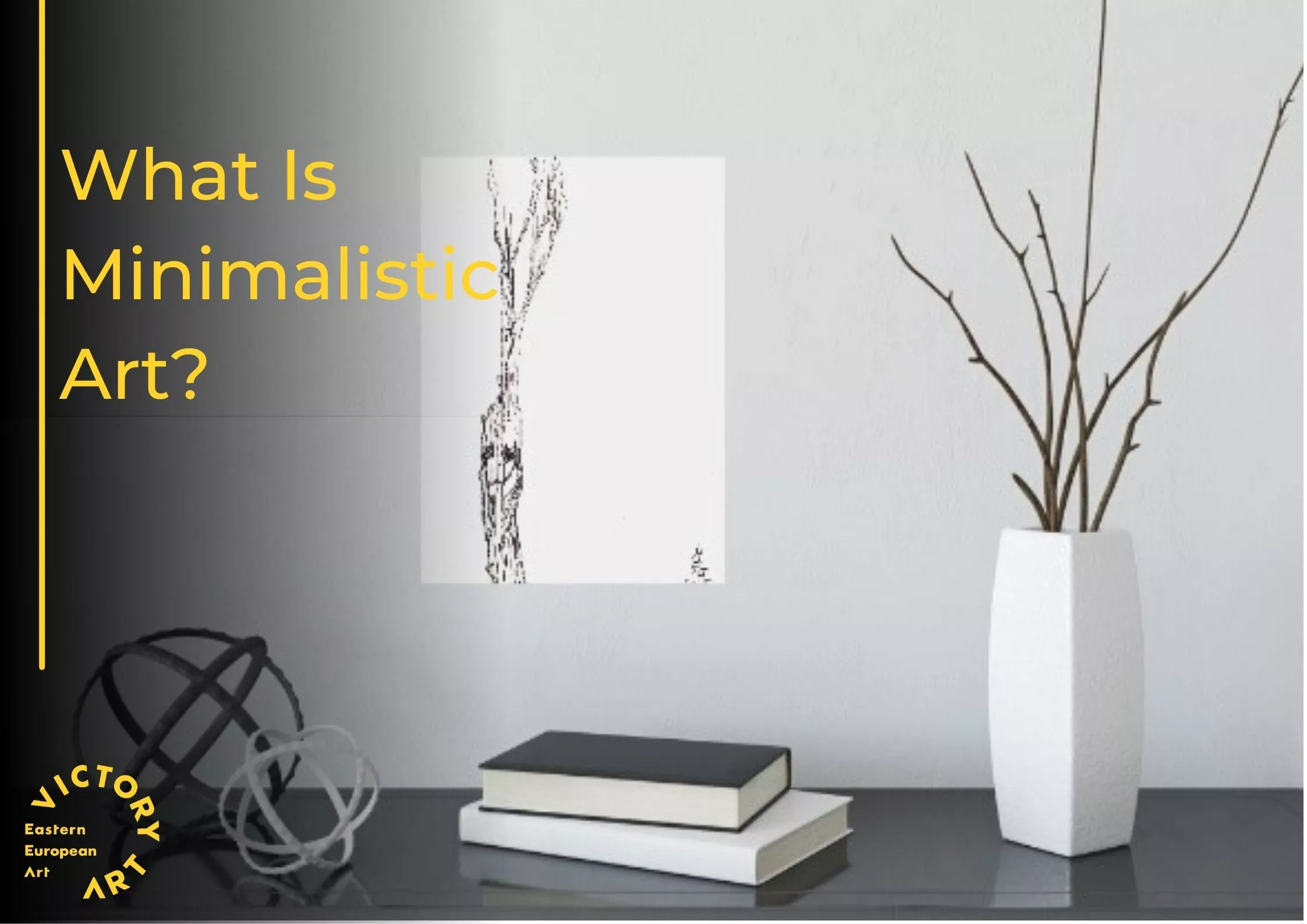 03.09.2021
Minimalism does translate to having minimal things, though is not just limited to a persons' material belongings, but instead about embracing the self. Learn more about the roots of this style by exploring its' values and relation to Japanese culture.
Minimalism is an art movement which primarily developed in the US in the 1960s. European roots of minimalism can be traced back to the Bauhaus school of art. Though, it is important to note that the Bauhaus school of art is not recognized as a predecessor of minimalism. Minimalism formed as a reaction against the chaos of urban life which was reflected in the abstract expressionist and modern art movement that were dominant at the time. Minimalism attempted to explore the essential elements of an art piece and object by stripping away personal and non-essential features.
Minimalist art is also closely linked to conceptual art which also flourished in the 1960s and 70s. Both movements rejected and challenged the existing structure of viewing and creating art at the time. Both viewed these structures as detrimental to the arts. They believed that extreme abstraction created elitist art which was only accessible to a few privileged folk who had access to art institutions and knowledge. Therefore, the minimalist and conceptual approach to art was to destroy this gap and make art for the people by bringing art back to the basics.
Minimalist art values simplicity, harmony, and unification. This is why the colour palette tends to be quite neutral and plain. Though, it is important to note that plain does not translate to being boring. Rather, this 'plain-ness' allows the viewer to find beauty in the mundane, thus allowing them to ponder and view an object differently. Bright or dark colours can otherwise distract viewers and impose feeling.
In design and architecture, minimalism focuses on the relation between objects and their space and focuses on perfect surfaces, lighting, and space. Minimalistic design has been highly influenced by Japanese art and architecture as the two styles share characteristics. However, in Japanese culture minimalism was rooted in Zen Buddhism and not brought into the country by way of the West. Like the in art, the aesthetic focuses on the bare essentials of living by keeping spaces open, clean, and uncluttered.
Though the minimalist mantra is that 'less is more', that does not mean that the expulsion of art and décor is required for one to embrace the minimalist aesthetic. The core of minimalism is that it values simplicity and harmony. With this aesthetic what you see is what you get, so art that shares this exact sentiment is welcomed.
Key features:
• Geometric forms, clean & straight components
• Simple, plain materials
• Repetition to give sense of order & unification
• Open spaces
• Bright neutral colours, whites
• Only things which serve a purpose
If you want to know, even more, check our more detailed guide on how to buy art for yourself and for your office. We are always here to help you to find the right artwork, you can book an appointment with us, and remember, enjoy yourself while in the process!

CHECK OUT OUR BEST BLOGS