The Top 8 Interior Trends You Need To Know About In 2020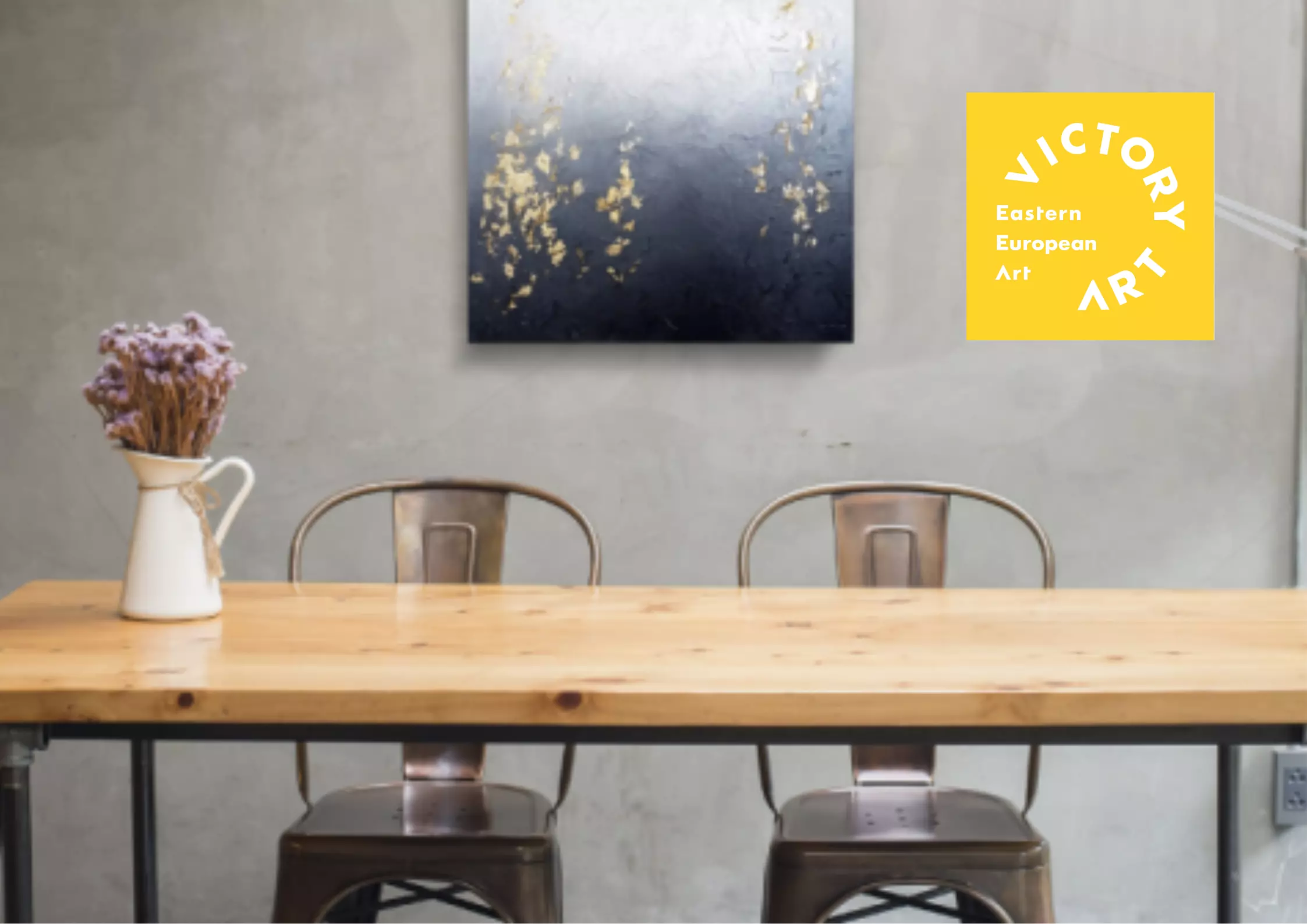 15.12.2019
Get ready for the upcoming 2020 top trends in interior design.
It's only more than 2 weeks away from the end of 2019 and the beginning of a new decade. We have witnessed a year full of up and down, rise and fall of various trends in 2019. In light of the upcoming new year, we have compiled the top 8 interior design trends of 2020.
Natural elements
We are embracing more technology, yet also realizing how we are removing ourselves from reality as we immerse ourselves with science fiction-related environments such as the theme of a dystopian future or that of a utopian nightmare.
So, it is a common tendency to turn to the more natural interior choices, like wood, plants, and calming paintings for a more intimate sense of self.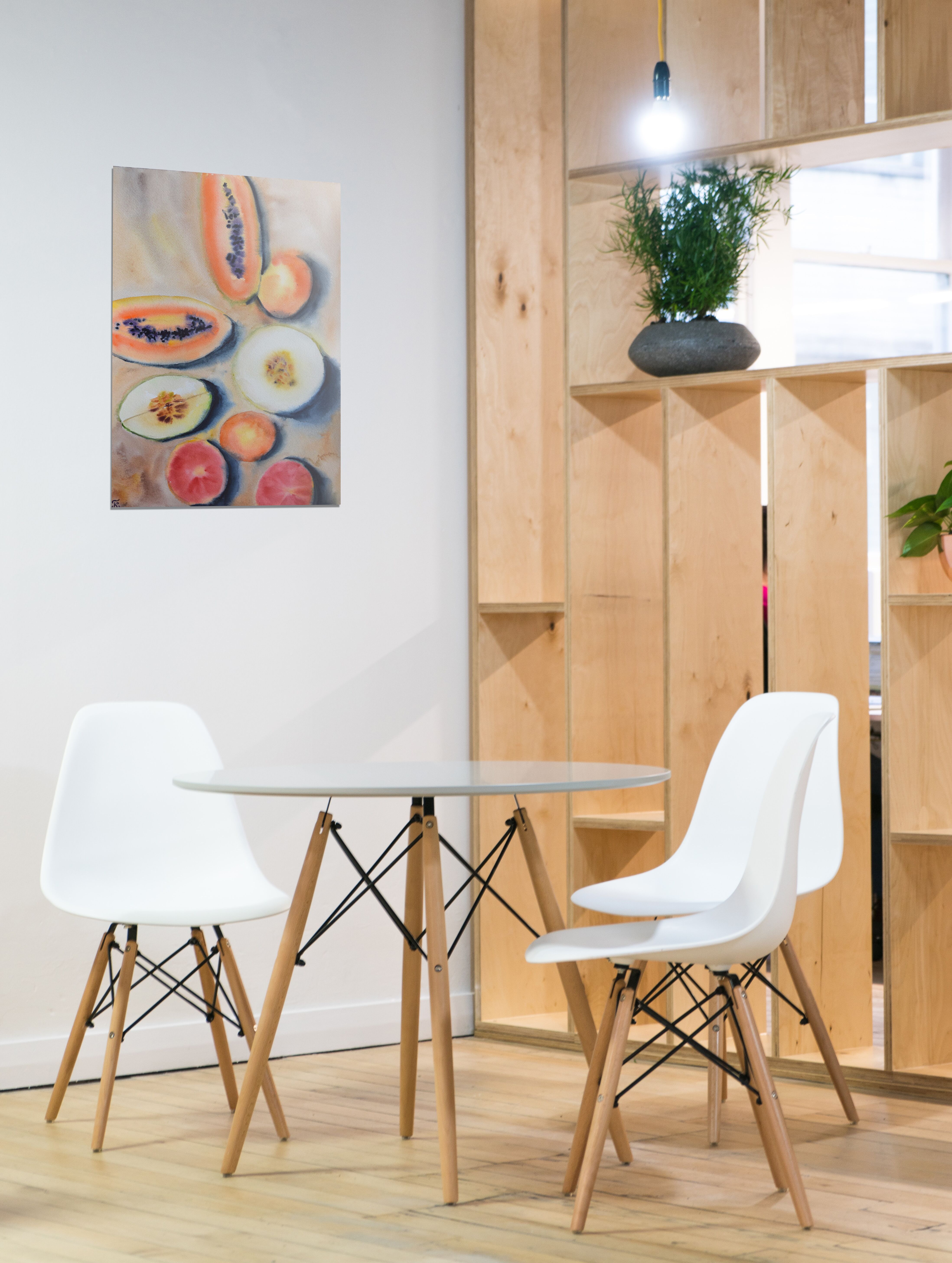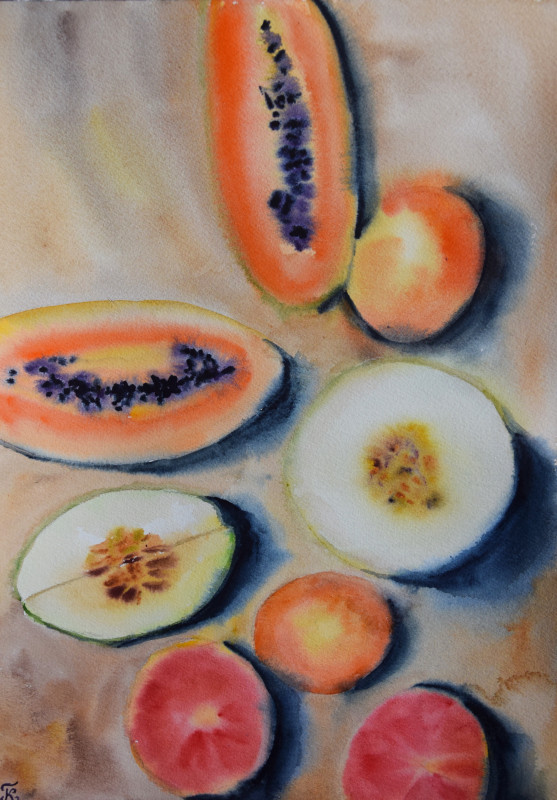 Curator's choice: Fruits Paradise by Kate
Try out our new AR feature with your phone to see how this painting from Kate is going to look on your walls at home and office!
For a further step into nature where birds sing and rivers flow, try to immerse in paintings depicting exactly the place you would like to be at.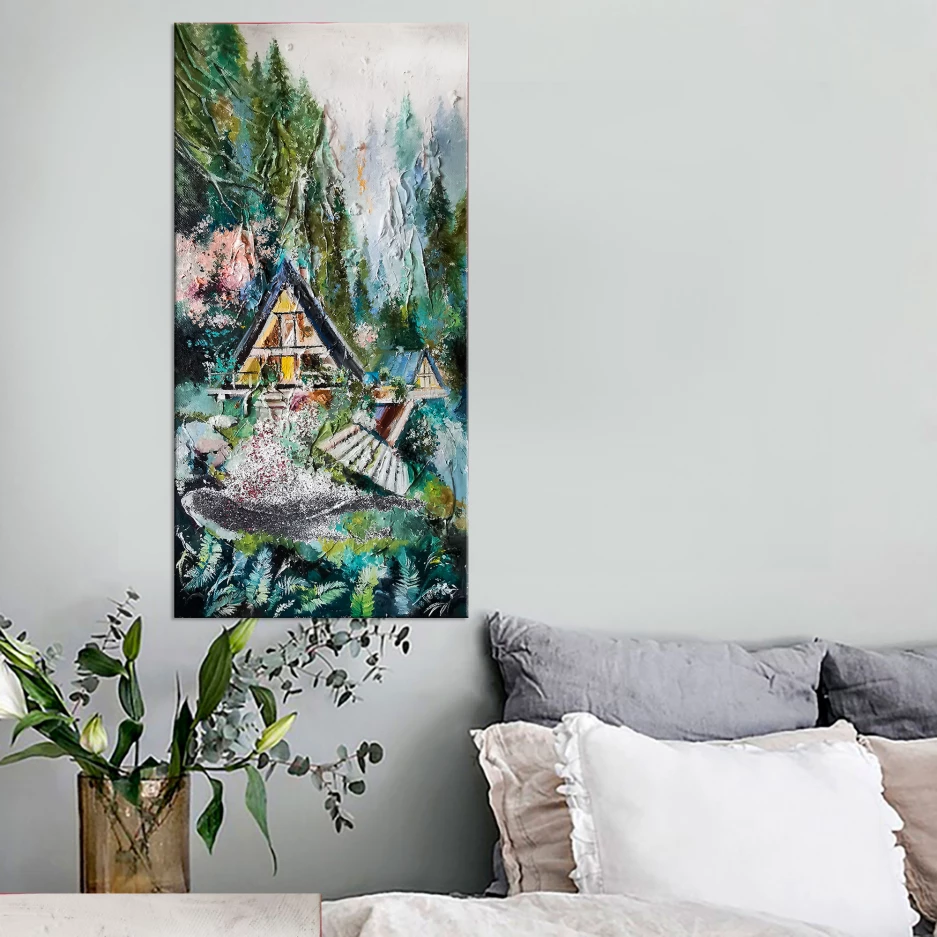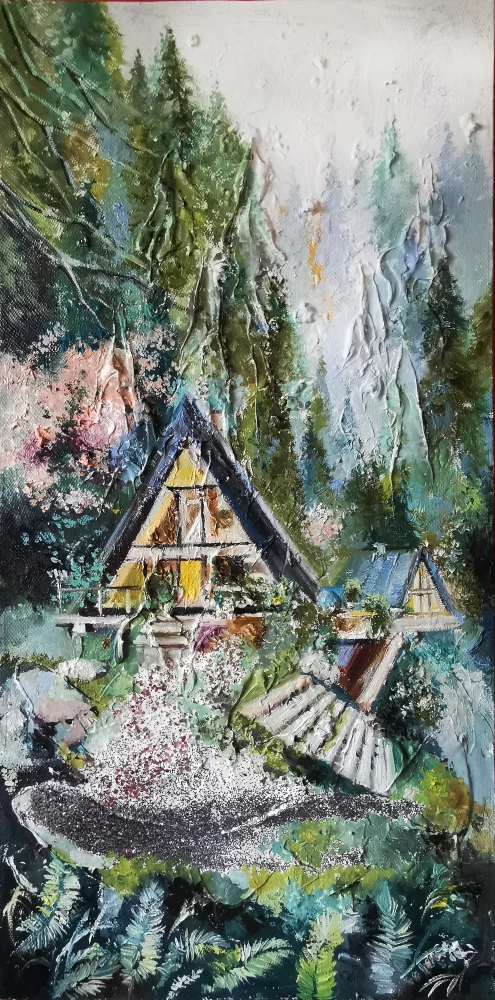 Curator's choice: Emerald Forest Tiny House by Annet
The return of minimalism
We predicted that maximalism was coming back with a bang, but we have a change of mind: it is minimalism that is making a comeback or, depending on your whereabouts, just continuing to be as strong as ever.
Just as most famous brands such as Apple, Instagram, and Samsung redesign their logo from 3D to 2D, minimalism in painting is also what the artists are following.
The minimization of colors and texture provides the artists with unfiltered self-expression. Yet, plain white walls might seem too boring at times, so spicing it up with a valuable and interesting art piece might just be the way to go to.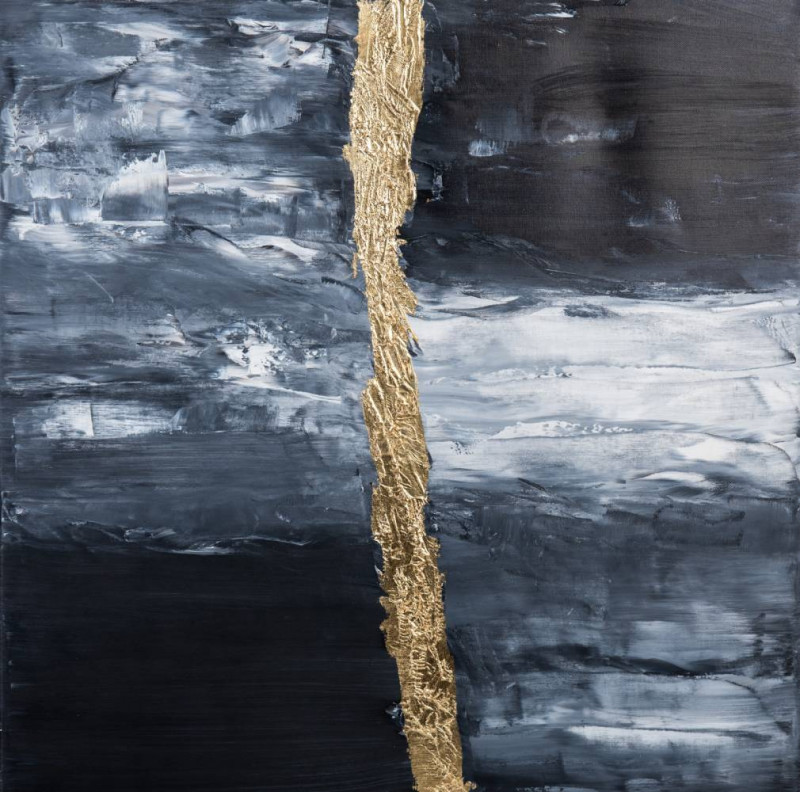 Curator's choice: Moon by Tanya
The rise of Blue
Grey has been dominant in 2019, but as the Pantone Color of the Year 2020 is classic blue, we expect an unexpected surge of blue in interior design.
Classic Blue can help your house with a stable and peaceful environment and bring more balance to your life. Try to combine it with minimalism and enjoy a peaceful outcome.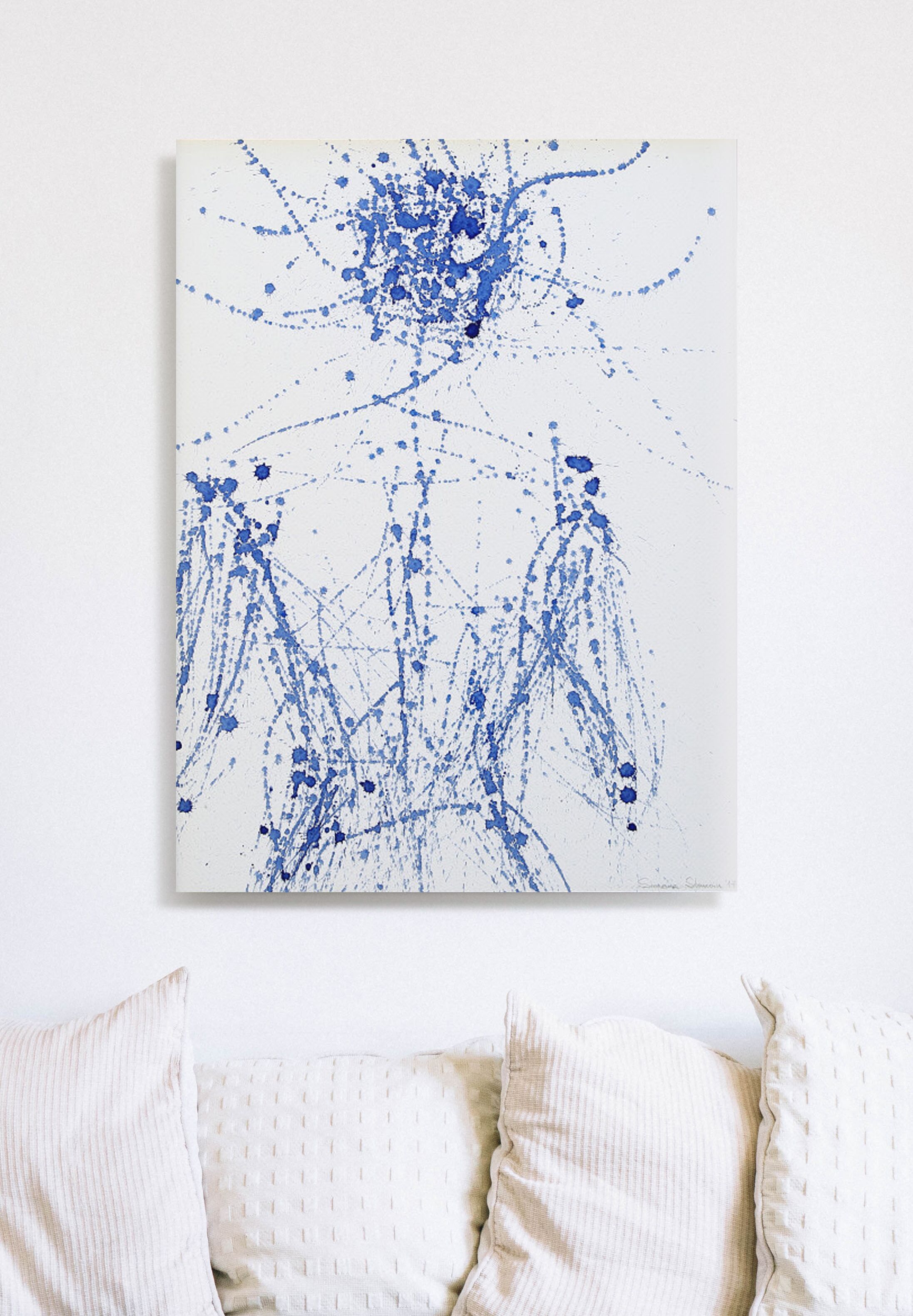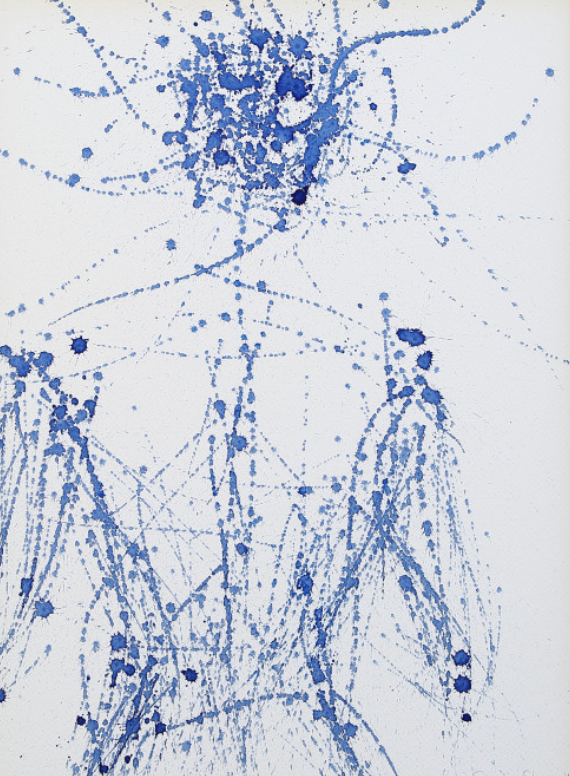 Curator's choice: Blue Being by Simona
For a complete immersion in the color of the sky, try out paintings depicting the blue in its whole glory.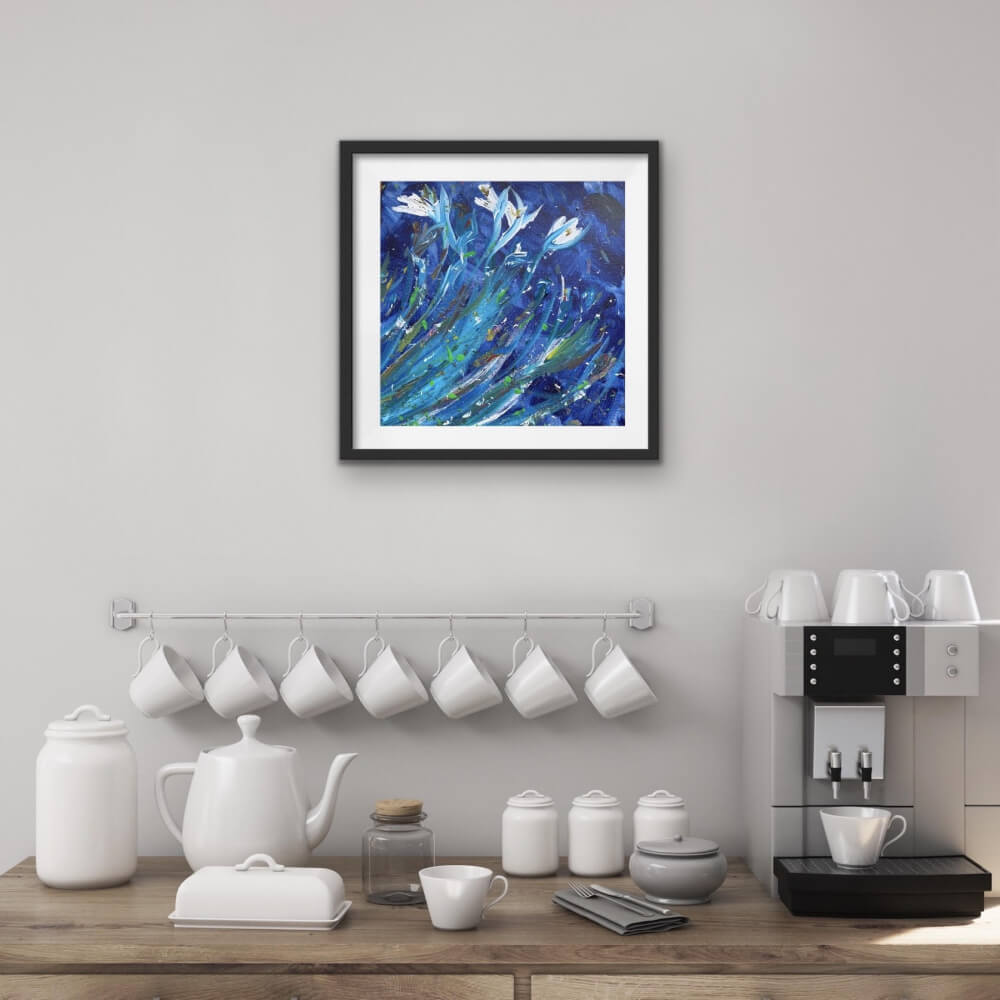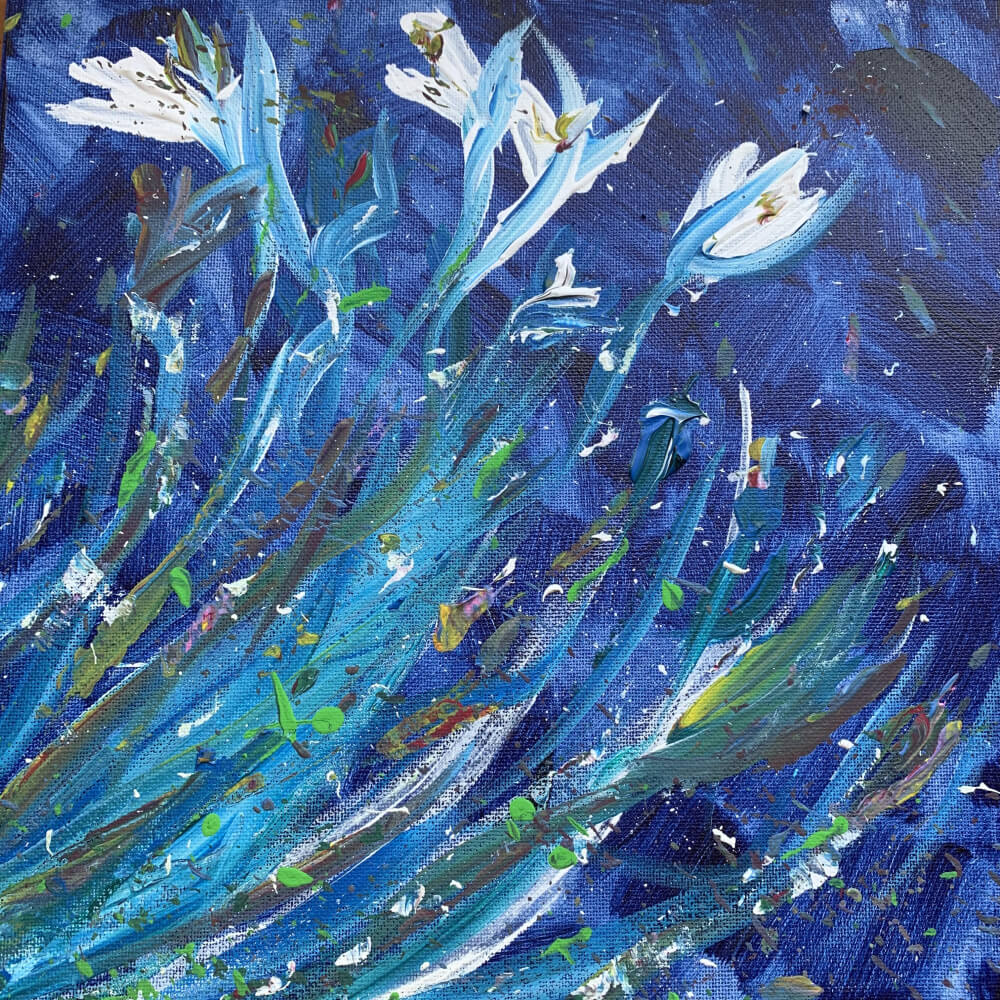 Curator's choice: Imperfections by Valentine
Eco-friendly
As people are more self-aware of climate change, consumers are reconsidering their buying choices when it comes to shopping just about anything.
Sustainable and recycled products are well appreciated and gaining an increasingly lot of market share as people are becoming more appreciative of clean and viable surroundings.
View our Sustainable Art section here.
Curator's choice: Plant Patterns II by Sofiya
Classicism
Just as minimalism is on the rise, classicism is too.
As the art industry is embracing the modern technique of art creation including using Artificial Intelligence to make art, collectors are having an urge to go back to a more classic way of doing art, including classical handmade artworks.
Curator's choice: Heavenly Cliff by Tanya
Forget me not, green?
With natural elements coming into town comes also the surge of green elements. Representing the elements of nature and intellect, the color green is a fine addition to your living space that relieves the technological toxicity of smartphones and PC.
We already saw the rise of green in interior design this year, but in the coming year, we are expecting even more of it. And we are not surprised: with all the health benefits this color of life is thought to have, we are 100% looking forward to using it everywhere around us.
Try to combine green with beloved minimalism for a true appreciation of its power.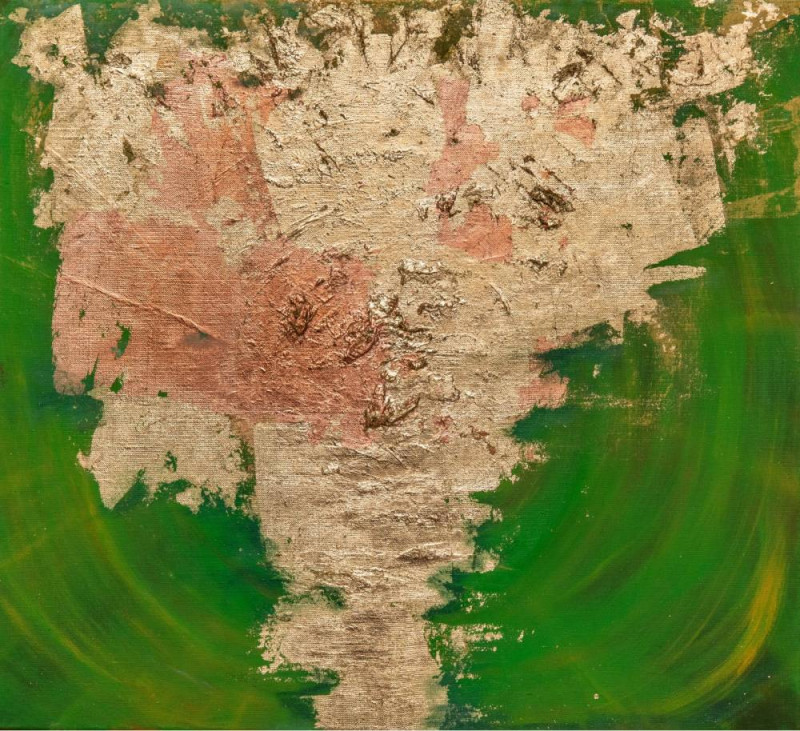 Curator's choice: Africa by Tanya
Try out our new AR feature with your phone to see how this painting from Tanya is going to look on your walls at home and office!
Or absorb yourself in the glory of green by creating a blooming environment where the central figure is the color of nature.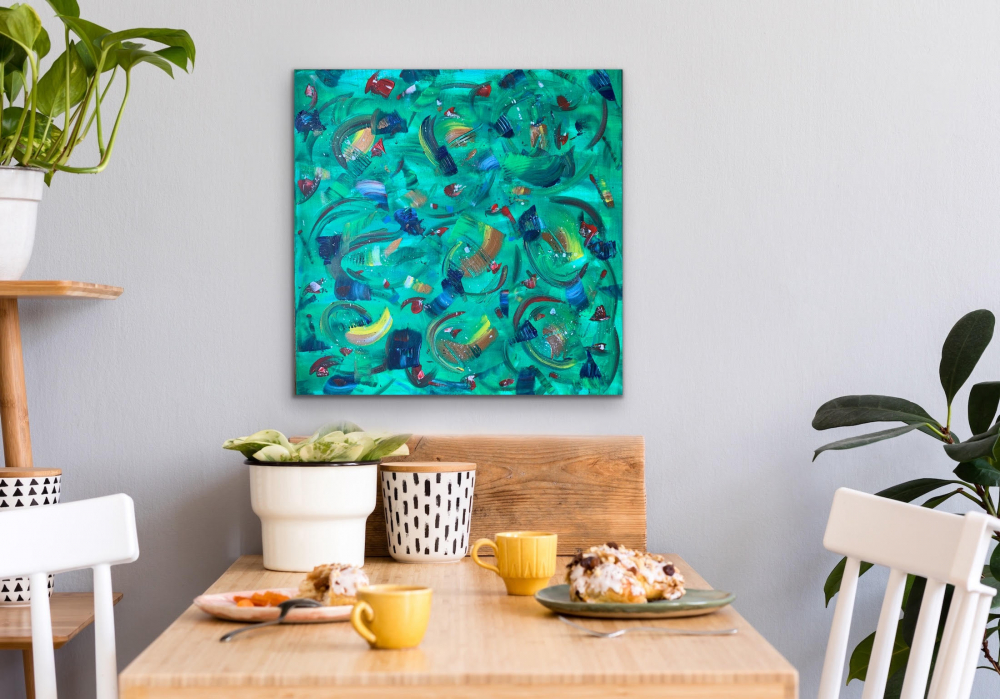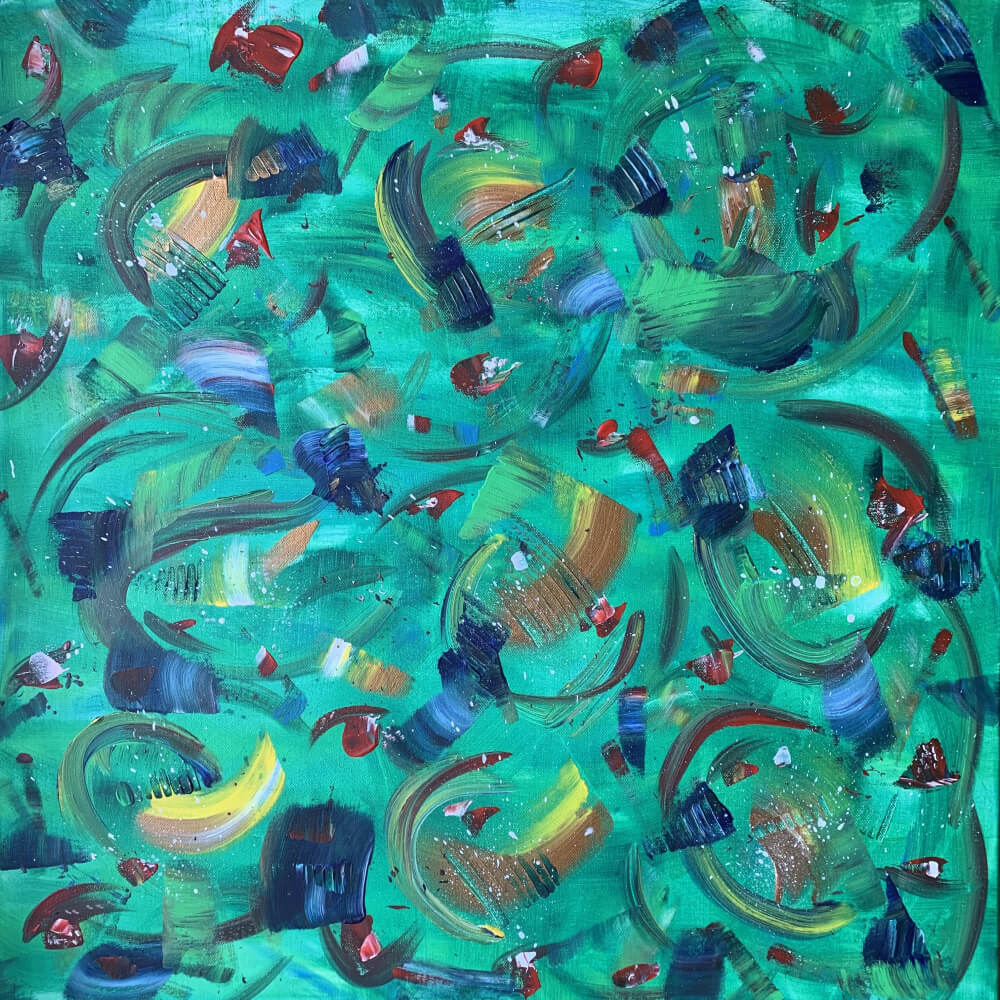 Curator's choice: Parrot Dance by Valentine
Pink still is the trend
For all the pinkaholics out there, we have got great news for you.
Pink is still standing strong as the perception of pink as the woman-centric color is being erased.
Pink can help you feel assured and loved, and take you to a fantasy world whenever you feel the need to take a minor break from the real world. The Ruler by Zuzana can call upon your Patronus to relieve you of your stress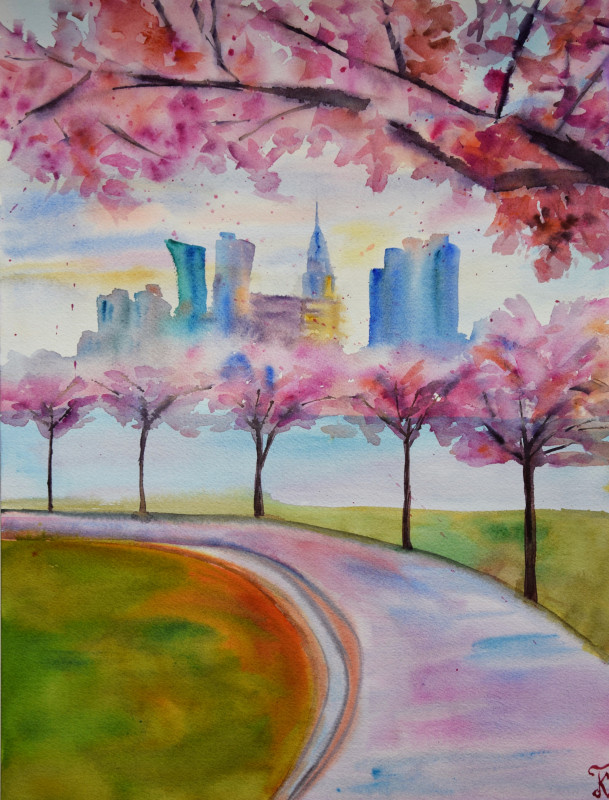 Curator's choice: Blossoming New York by Kate
What about me, brown?
It would be a shame to forget brown as we introduce the natural elements of art.
Associated with ground and earth, brown represents the down-to-earth attitude, practicality, and reliability, it also is known for a zen-like aura that calms you down.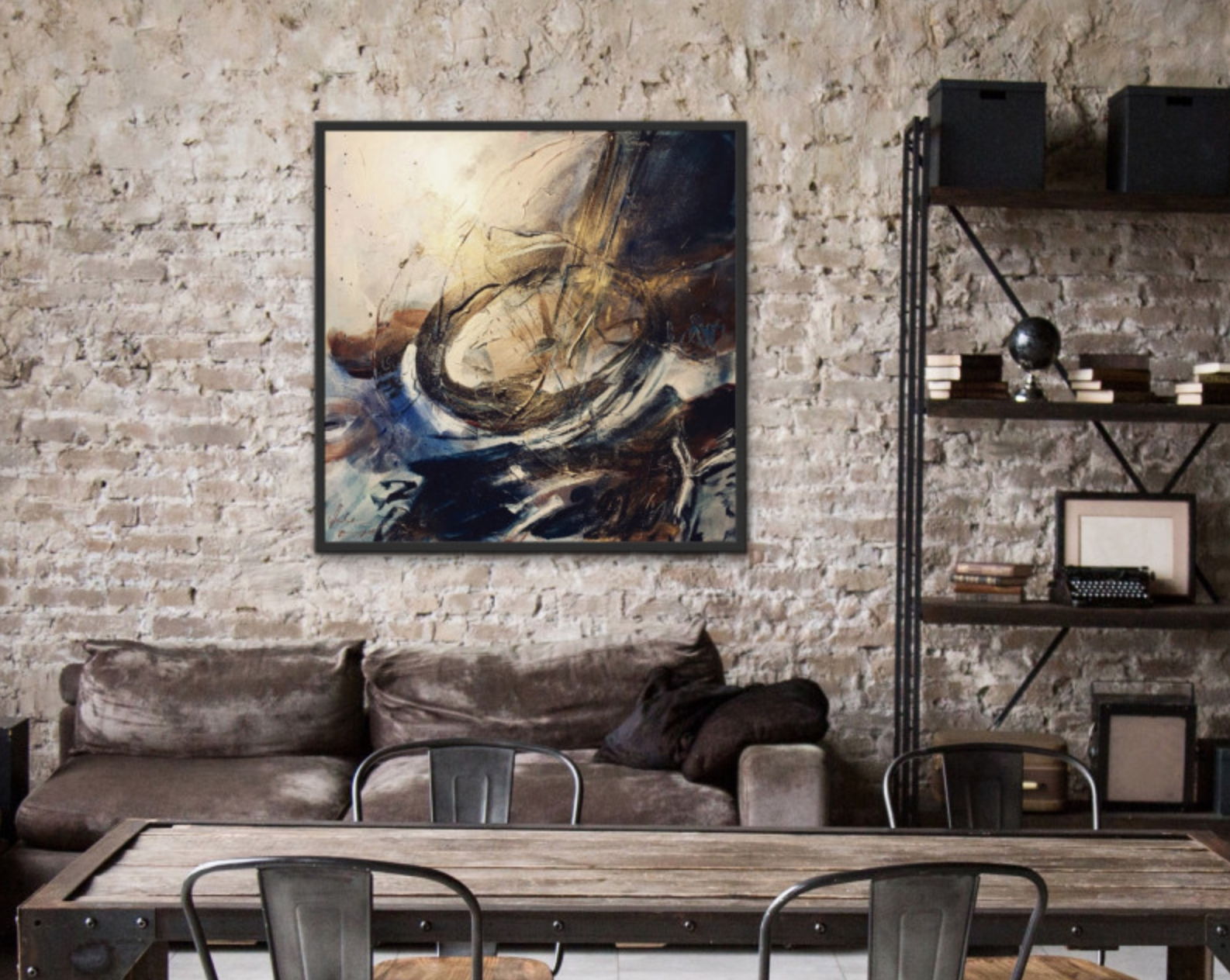 Curator's choice: Indigo Feeling by Andrea
We've prepared an interior design quiz for you to find the best style that matches your concept! You can also view our collections here to find inspiration. If you want to know more or you have questions about our art services, you can always make an appointment with us!

CHECK OUT OUR BEST BLOGS