Wall decor: 10 tips on how to decorate your wall with art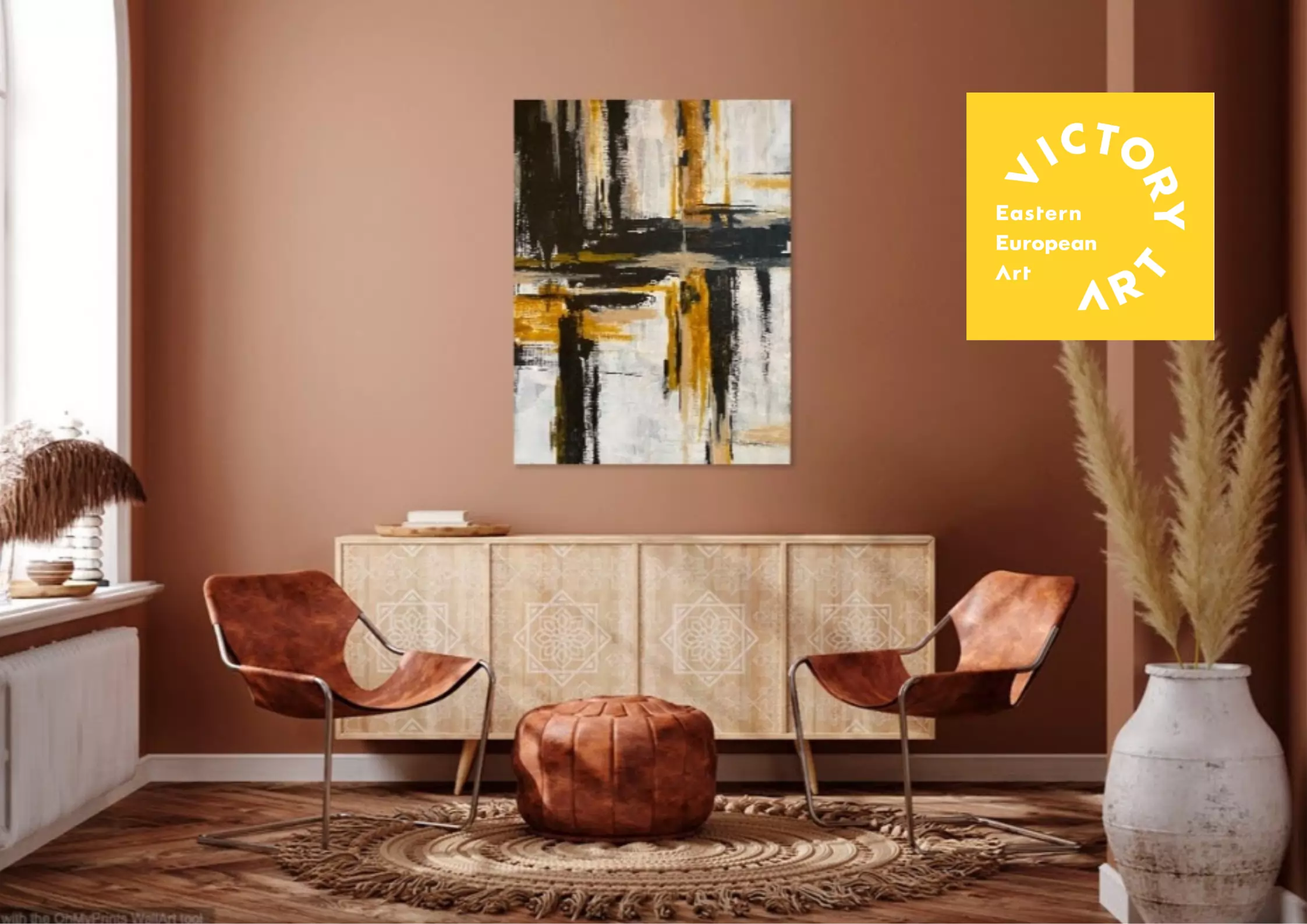 15.04.2021
10 tips and tricks on how to decorate your walls with art.
Have you ever walked into an art fair, or better yet an artist's market, and fallen head over heels about an artwork, and brought it?

You reach home, and then you wonder 'Where do I hang it?'
Is that a question that you often face?
Or, do you have an empty wall/ space and you are not sure how to go about finding the right artwork to spruce it up?
Or else, are you just looking to find some inspiration?
For all the above, this is a must-read for you.
We have brought together a few tips for you on how to best place art on your walls.
1. Go large
The trick for never going wrong decorating space - is going large.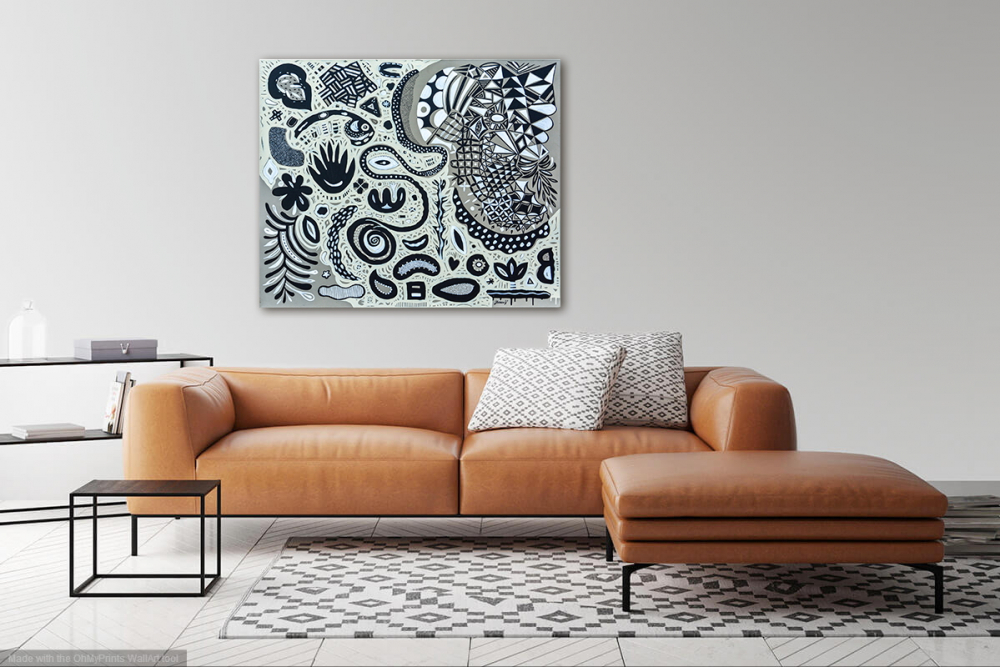 If you have a huge space in your living area or your rooms, placing a large artwork is something one can never go wrong with. The artwork that you pick helps set the tone of the space. You can pick from a soothing natural composition painting, to abstract and funky. Not only does such a painting brighten up the place with color, giving personality to the room, it can also become a good topic of conversation.
2. Create your own Mini-Gallery
If you collect or have a collection of many small artworks and photographs that you would like to put up, then nondescript spaces might be your best friend here!
Decorating nondescript spaces is already a challenge. But by putting up small artworks in those spaces you can convert an odd space into an awe-inspiring walk-through.
Pro tip: for some of the places that you don't have the appropriate artwork … adding mirrors also helps fill the empty spaces.
3. Three to tango
Syria Triptych by Nikola Alipiev
Grouping artworks into three is a great way of creating an impact in the room. You can either get an artwork that is broken up into three parts, or you can consider making your own grouping around a theme or color scheme.

4. Pairing it
Just like the pairing of threes, the pairing of twos is also a great way of creating symmetry and balance. However, the difference with pairing twos as opposed to threes, is that two-pairings work great with abstract works, while the pairing of three works great for contemporary and/or figurative works.
One of the mistakes while pairing two's is that with figurative art, the human mind directly starts comparing the two. But with abstract art, it balances out the perspective and composition.

5. Lower the threshold
Break the eye level norm. Hanging artworks low is a great way to spruce up high traffic areas of your house, like the entry. They also help create an impact in the space, especially with all their surrounding accompaniments
Pro tip: Adding greenery helps brighten up a place. It makes it organic.

6. The traditional way
Most of us may have seen our grandmothers placing the most exciting art, embroidery, or photographs on their fire mantle. The idea continues to be the same. Placing artwork above the fireplace. This is also another way of not going wrong with decorating artworks at home.
Pointer: Most artworks placed or hung above the fire mantle are usually statemented art or a unique single eye-catching piece
7. Round off the atypical geometrics

If you are looking to mix and match furniture, a great way of creating symmetry with atypical geometric furniture is complementing it with circular framed artworks.
The circle, while adding to the nuance of the room created by the irregular shaped couches, tables, and sofas, helps maintain the symmetry, without adding any further angular dimensions to it
8. Let them rest

Positive Vibes by Valentine Svihalek
While the most common way of decorating art is by hanging them on the wall, some experts suggest leaning paintings against the wall or mantle. It gives a slight casual appeal to space and keeps from your home looking like an art gallery.
9. The contrast

Something Epic by Elena Ivanova
An easy way of decorating homes is contrasting Modern with Traditional. Going one way may not give the right vibe you are trying to achieve.
However, composing modern furniture with a traditional piece of art; or the inverse may just up the class of the room.
10. Thumb rule: Awkward spaces make the best spots for art
While this rule may be self-explanatory, most people tend to avoid this.
Still a no?
Think of a shelf on your book cabinet/ a pillar/ a pushed in section of the wall/ in your bathroom. There are so many ways to play around with art.
Most important, it is your home. Have a little fun when you art your walls!
Your home is all about you!
Celebrate you with art!
Which art piece would help brighten up your interior?
Scratch to find out!
If you want to know, even more, check our more detailed guide on how to buy art for yourself and for your office. We are always here to help you to find the right artwork, you can book an appointment with us, and remember, enjoy yourself while in the process!

CHECK OUT OUR BEST BLOGS